Established by husband and wife team Scarlett and Kim Meller in 1980, SENSO is today recognised as one of Australia's most successful footwear brands. The secret to the brand's success? SENSO has made its name for its ability to innovate, to take classic footwear silhouettes and reimagine them with a fresh, youthful confidence. Each new SENSO shoe collection manages to feel distinctly original, provocative, and new, while also remaining true to SENSO's core values of creating affordable, innovative women's footwear using only high-quality materials.
In its very inception, SENSO was born out of a desire to innovative. Scrutinising the Australian footwear landscape of the late 1970s, Scarlett and Kim Meller were left feeling uninspired and underwhelmed to say the least. At that time, your choice was polarised between the high-end luxury designer silhouettes from brands that were largely out-of-reach for many Australians, and the low-end imitations cheaply made from poor materials. The vast gap between these two axis was huge, and presented Mr and Mrs Meller with the opportunity to fill that gap with a new, vibrant footwear brand catering to a new generation that was increasingly obsessed with the fashion industry and its seasonal trends. SENSO was launched in 1980 to bridge that gap, creating on-trend, contemporary fashion footwear crafted from premium materials that demonstrated an awareness and sensitivity to each season's trends while also being affordable and accessible. Unsurprisingly, the brand was swiftly picked up by many of Australia's—and later the world's—biggest press outlets, influencers and celebrities to become one of the country's most exciting new fashion brands.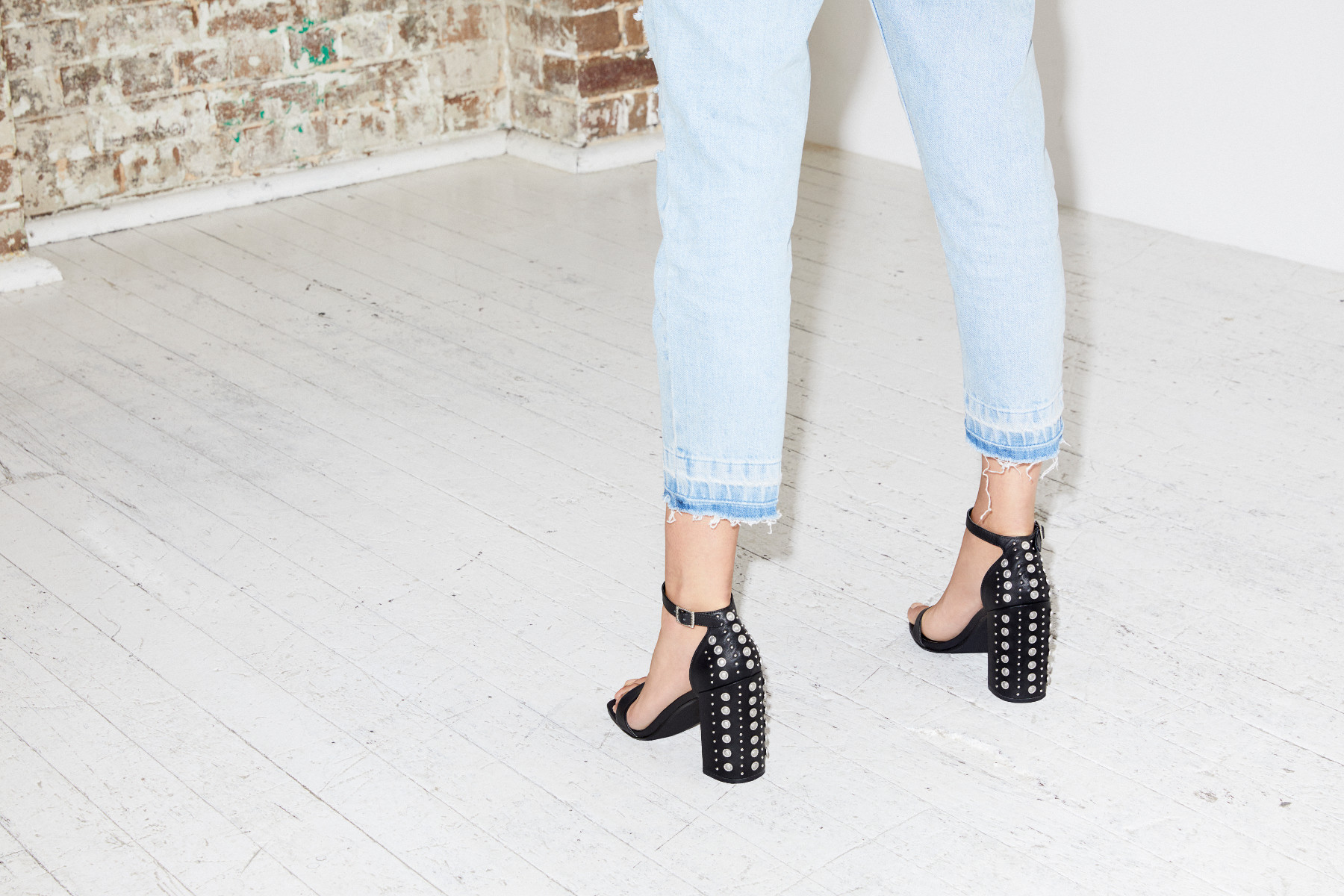 As the brand's reputation continued to soar, Scarlett and Kim evolved the brand by taking inspiration from the unique style of their three daughters Alicia, Imogen and Skye. Naturally, the three girls eventually joined the family business to inject a fresh, feminine, confident new direction that would help attract a new audience while nurturing the brand's core identity. Until this very day, Alicia, Imogen and Skye drive SENSO's relentless search for inspiration and innovation in footwear design, resulting in constant change from season to season that continues to challenge and intrigue the fashion world.
SENSO's shoe collections today comprise of a combination of wearable wardrobe staples and eye-snatching new silhouettes, fabrics and treatments. Regularly featuring in publications such as Vogue or Grazia, the brand often captures attention for its loud, statement shoes which use luxury materials, trims, treatments and linings to create shoes that are as beautiful as they are wearable. That said, the brand continues to evolve its staple offering by adding luxury new details, playing with shape and using new materials that reinvents timeless shoe silhouettes for a new, fashion-conscious generation.