Striving to create a transparent supply chain that respects humans and the environment, VEJA is undoubtedly one of the world's most forward-thinking footwear brands. Yet despite its dedication to an eco-friendly production process and fair pay throughout its production line, VEJA refuses to sacrifice on style and is as forward-thinking in its designs as in its supply chain.
For Spring/Summer 2018, VEJA presents a collection embodying the brand's clean, minimalist aesthetic but in a wide range of fabrications including organic cotton canvas and sustainable leathers, including Spring-ready suedes. To showcase the collection, VEJA drafted in photographer Vincent Desailly to shoot models Sibui and Baptiste in a remote brutalist house. Desailly's masterful use of light perfectly captures the VEJA SS18 collection, available online now with free delivery at AllSole.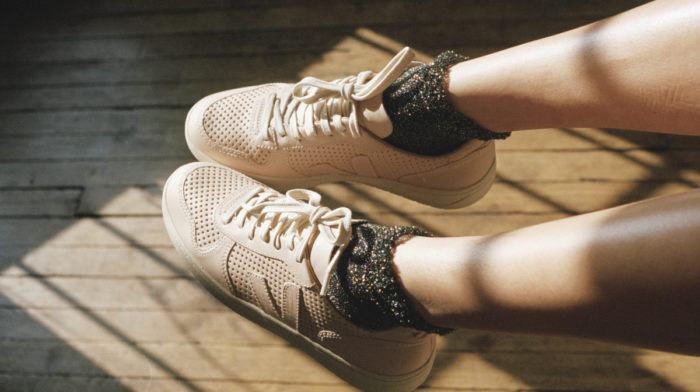 It isn't often that a footwear brand is started with the goal of creating a better, fairer world. Discover the story of Veja, newly launched online at AllSole.