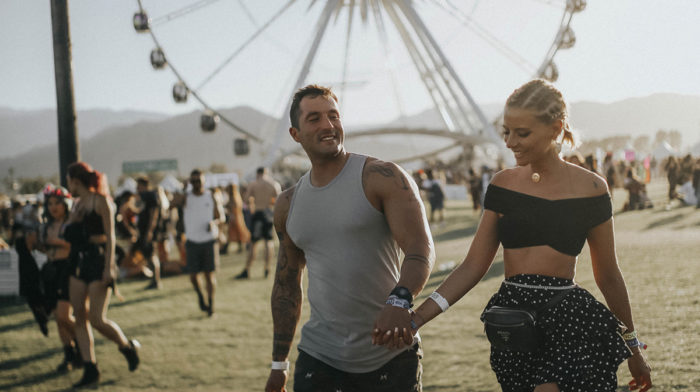 Summer styling from the world's most fashionable festival, discover the best dressed from Coachella 2018.
California's biggest – and most stylish – festival is over for another year, throwing up some of the best summer-ready boho style we've seen so far. The festival, frequented by models, bloggers and celebrities, is known as being the most fashion-forward on the circuit – and with that desert Woodstock vibe, it's easy to see why.

ith the '70s trend still going strong this season, Coachella will be the best festival to embrace that hippy look, as well as bold colours and prints. From gladiator sandals and espadrilles, to ankle boots and sliders, here's what to wear to Coachella.