Classic, comfortable and fashionable, Birkenstock creates timeless sandals that have fused functionality and fashion to become an essential shoe in every man and woman's spring/summer wardrobe. Despite its global appeal, the Birkenstock can still be something of an enigma if you're new to the brand and its designs.
We've joined forces with our expert footwear buying team to answer all the questions you need to know about Birkenstock, whether you're a first-time buyer or a seasoned Birks aficionado…
First Up: Where does the name Birkenstock come from? What does Birkenstock mean in German?
Birkenstock is the family name of the brand's founder Johann Adam Birkenstock. Herr Birkenstock was first registered as a shoemaker in the German village of Neustadt, just outside Bonn, in the 18th century and Johann's grandson, Konrad, was one of the world's first shoemakers to experiment with insoles actually moulded to the shape of the foot rather than the traditional flat footbed.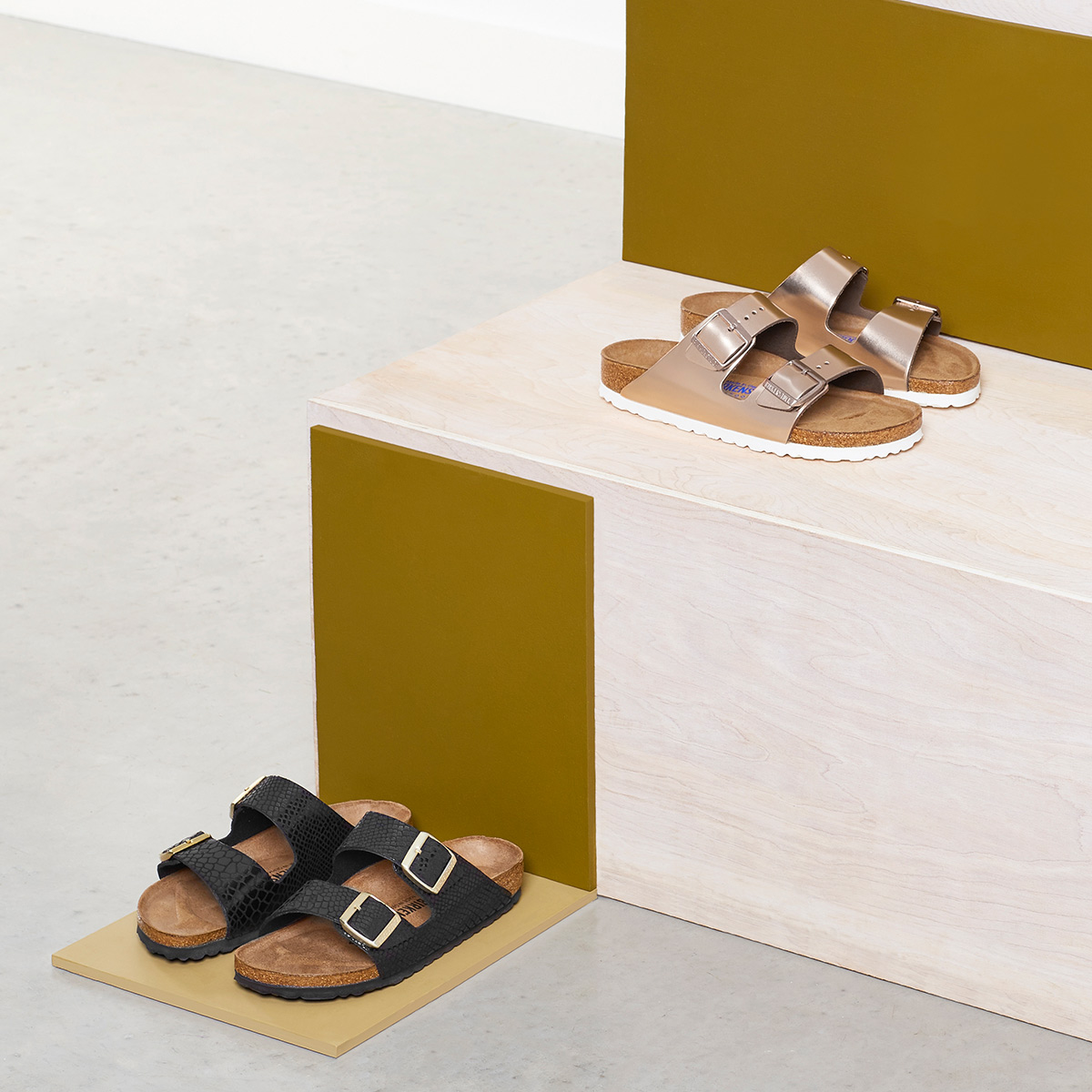 Are all Birkenstock unisex?
Most Birkenstock sandals are unisex, however, certain styles are designed with women's styling and gait in mind.
For example, the classic Arizona is designed in unisex sizes. Styles such as the Gizeh and Madrid however are women's sandals that do have substitute styles for men (e.g. the Ramses is a toe-post sandal styled for both men and women).
It is worth noting that although they are unisex, Birkenstock sandals come in two widths—M and N—which can help differentiate between the different shapes of men's and women's feet!
What does M and N mean in Birkenstock sizes?
Birkenstock sandals are available in two width sizes, M meaning medium and N meaning narrow. A M sandal fits as a regular, wider fit while a N sandal offers a slimmer fit for more petite feet.
Here at AllSole, all our N or narrow width sandals are marked as 'Slim Fit' in the title. Our M or regular fit Birkenstock are identified as 'men's' sandals due to their wider fit being generally better suited for the shape of men's feet. If you are a female seeking a wider 'M' fit, please choose from our men's styles (which are in reality unisex!).