Established back in '07 in Los Angeles, Jason Markk is the world's most trusted brand when it comes to premium shoe care. Founded by, you've guessed it, Jason Markk himself – the first product to be introduced to the Jason Markk line was their coveted Premium Shoe Cleaner which quickly skyrocketed into the mainstream. Since then, the brand has followed with a broad range of shoe cleaning products catering to every type of material.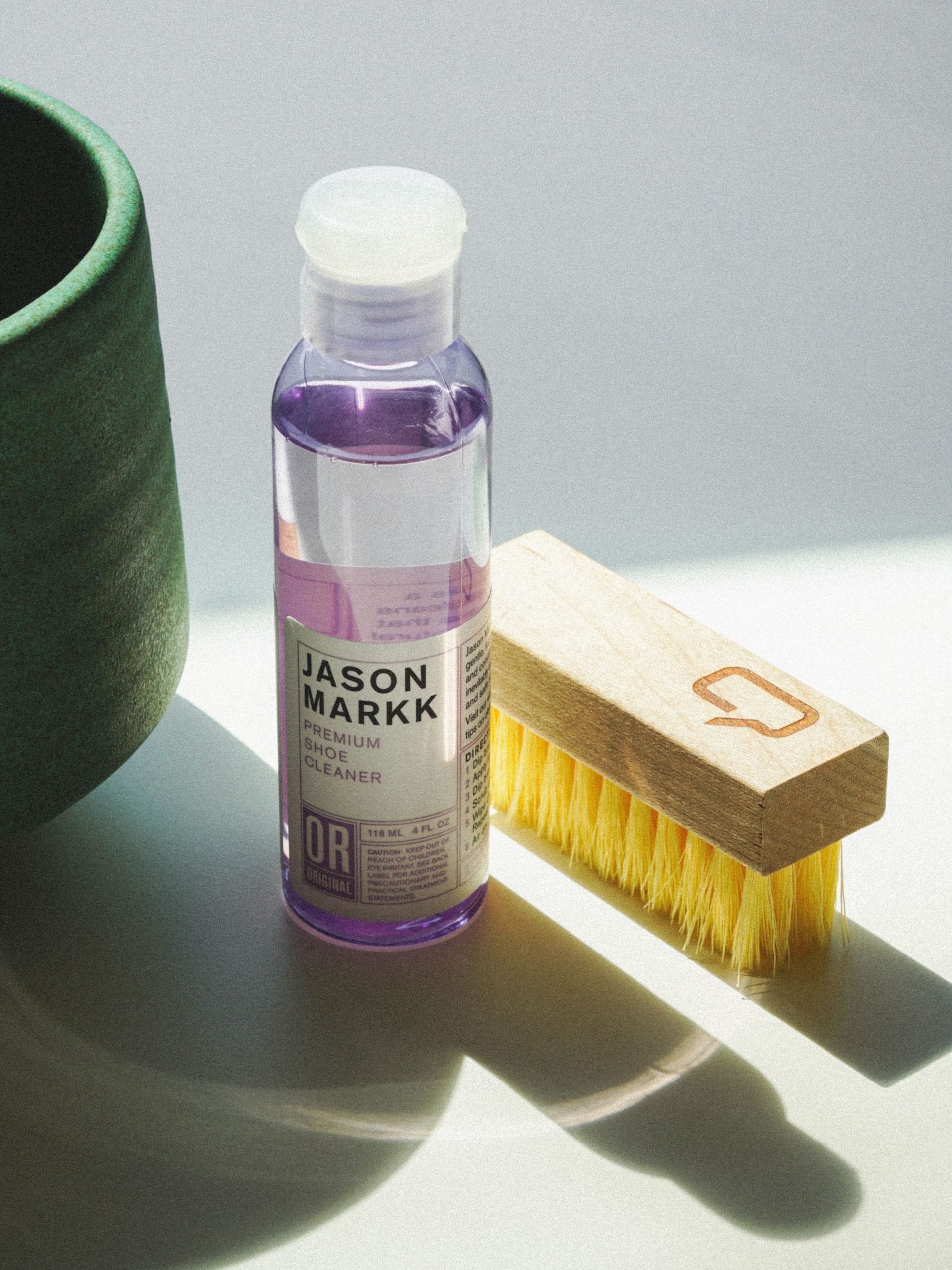 Picking the right shoe cleaner can be a tricky job.  From how-to videos to the history of Jason Markk, we've consulted with our expert buyers at AllSole and we've got you covered. Keep scrolling for our Buyer's Guide to Jason Markk…
It's important to figure out which brush you'll need before you start. There's 2 to choose from; The Standard Brush is made of synthetic bristles for great all-around cleaning and works well for areas like midsoles whereas The Premium Brush is made from soft hog's hair for delicate materials like suede, mesh and cotton canvas!
#1 How to clean trainers
Wondering how to make your trainers look brand new again? Look no further. Trusted by the likes of brands and influencers worldwide, it's never been easier to get that freshly-unboxed feeling.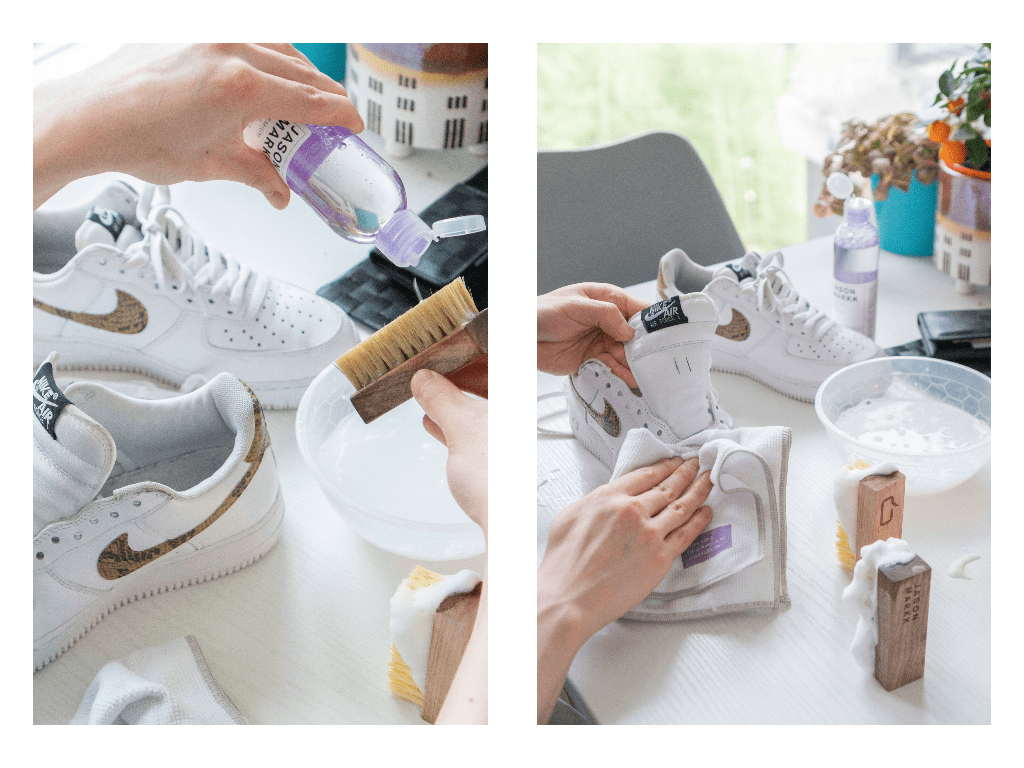 For a deep clean…
Start by dry brushing your trainer (this gets rid of any loose surface dirt and avoids rubbing more dirt into the shoe once wet!)
Take out the laces and set aside
Grab a bowl of water and dab in your Shoe Cleaning Brush
Shake off the excess water, then add 4-5 drops of the Premium Shoe Cleaner solution to the brush
Move in circular motions as the solution foams up and begins to cleanse your trainer
Whilst the shoe is still wet, take the Premium Microfiber Towel and wipe down the trainer (this attracts the dirt away from the shoe!)
Add both sets laces to the bowl of water
Shake off the excess water, then add 2 drops of the Premium Shoe Cleaner onto the laces
Foam them up using your hands and finally rub them dry with the Premium Microfiber Towel
In a rush? No worries!
The team at Jason Markk recently adapted their trusted Premium Shoe Cleaning Solution as a convenient Ready-To-Use Foam application which is PERFECT for those of us in a rush. The solution is pre-diluted, meaning you don't need that extra bowl of water and can save yourself some time.