It's not only Brits abroad who'll be rocking the socks and sandals look from now on. Just like the revival of the bum bag, the 'ugly' or 'tourist' sandal has been resurrected from a list of fashion trends. The chunky sandal has been on the runways of some of the top designers, with the Prada velcro sandal and the Gucci sneaker sandal showing no signs of leaving. If you're not 100% convinced on the look, or need some pointers on how to do the Ugly Sandal trend we're here to help.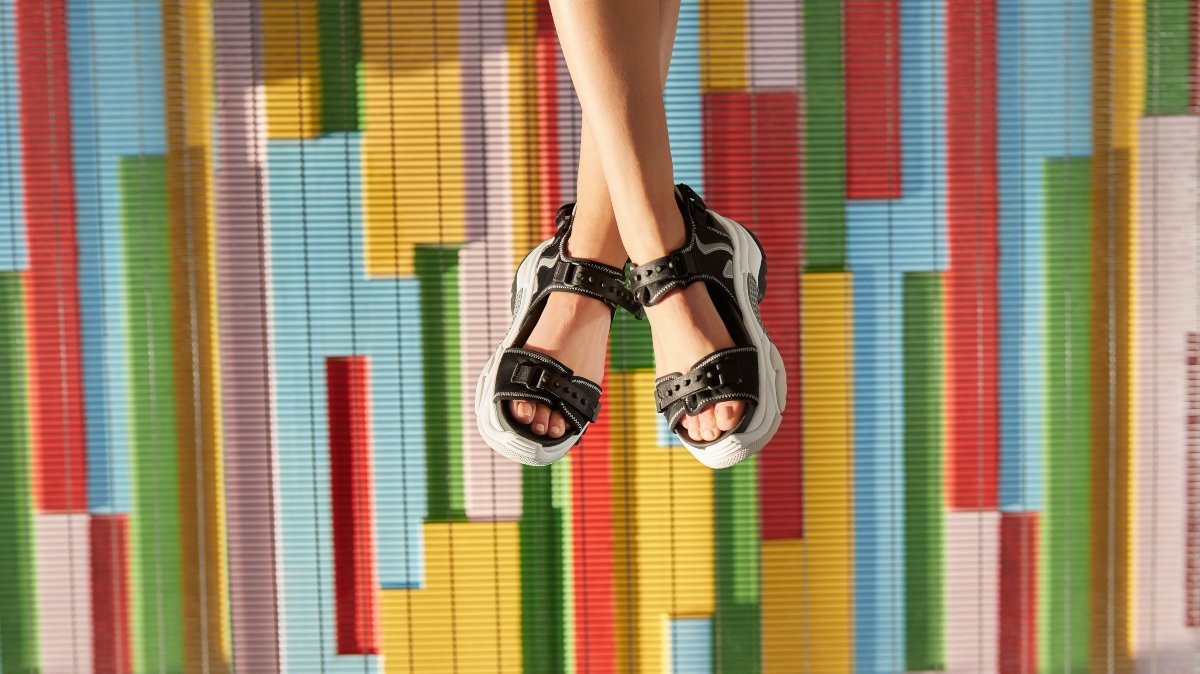 #1 Wear with Dresses
Combining the fun femininity of a floral dress with a chunky tourist sandal adds a cool edge to your outfit, as well as elongating the leg. We suggest teaming dresses with these Dr. Martens sandals to complete your look.