While the brand might most readily be thought of as your go-to winter boot, UGG in fact traces its roots back to the sun-soaked American West Coast. Established by a travelling Gold Coast surfer on the beaches of California in 1978, UGG initially made its name for its iconic sheepskin UGG boots before expanding its sunny Californian aesthetic across the comprehensive range of footwear we know and love today.
For Spring/Summer '17, UGG is returning to its West Coast roots through a new group of brand ambassadors labelled The UGG Collective. Made up of artists, surfers, writers, and free spirits, The UGG collective epitomises the liberal Californian aesthetic that runs through the brand's SS17 collection and is also a nod towards UGG's proud Californian heritage.
THE ARTIST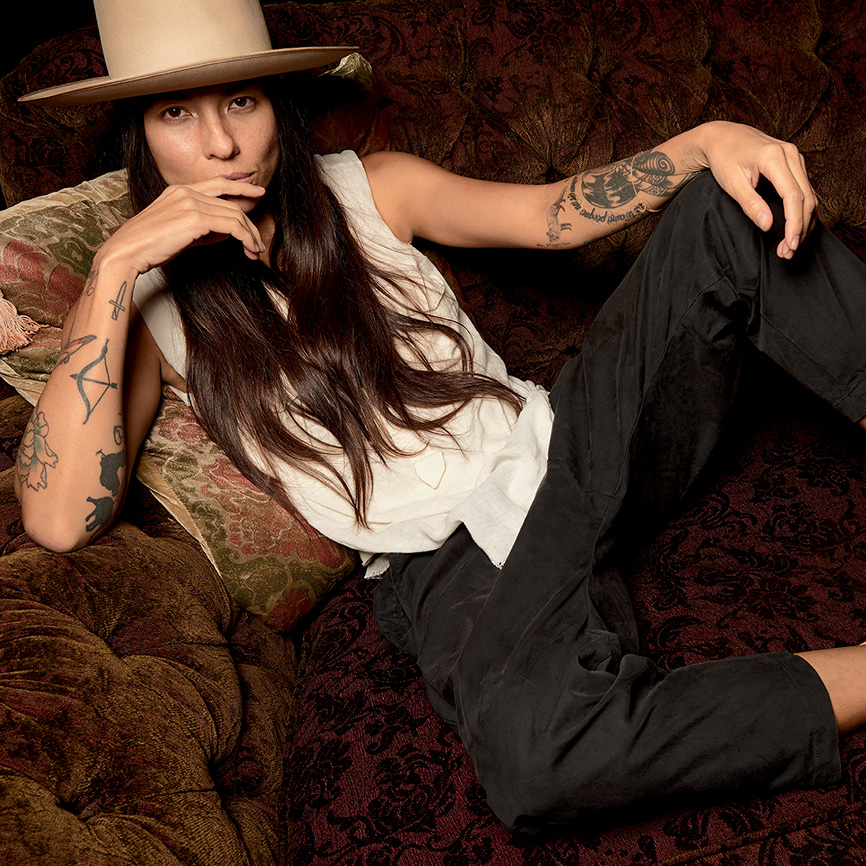 Tasya van Ree grew up in Hawaii but moved to Los Angeles after high school and has called the city home ever since. Renowned for her work in photography and mixed media, she strives to create new languages and multi-dimensional worlds in her work while exploring mysticism, the psychology of objects, and the relationship between fashion and identity.
THE MUSICIANS
Ray Wright, Manu Li, and Serk Spliff form the hip-hop group, Warm Brew. Raised on LA's Westside, the trio rewrites Santa Monica's whitewashed, paradisiacal narrative, creating a new soulful, funk-driven sound that draws inspiration from LA gangster rap as well as the area's better known rock groups, such as The Doors and The Red Hot Chili Peppers.
THE TASTEMAKER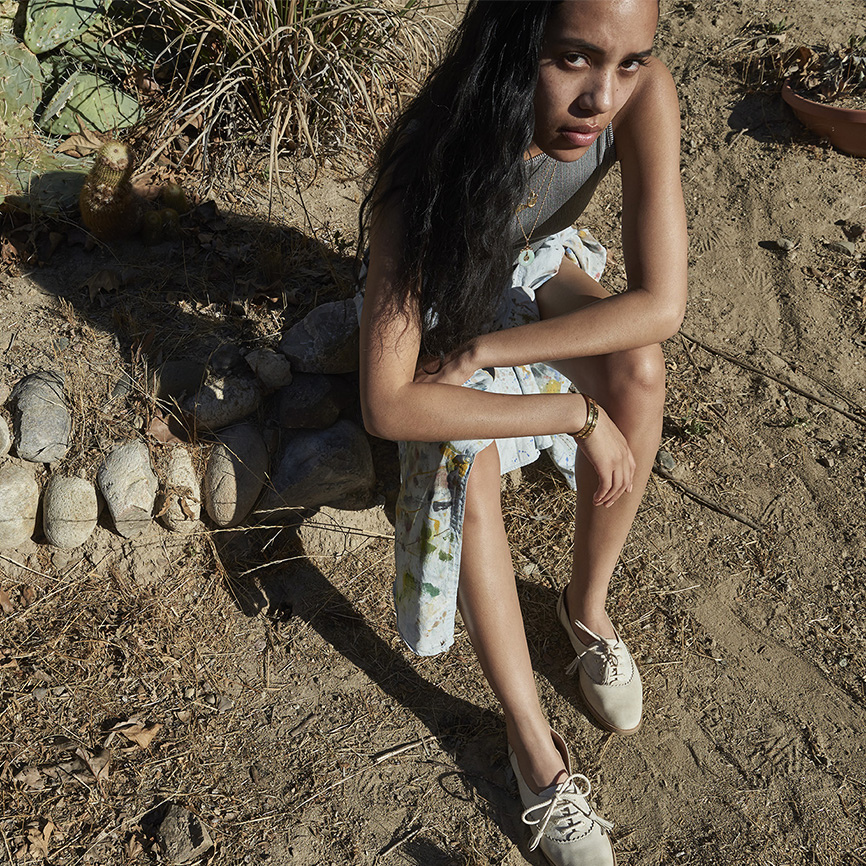 Stylist and blogger Aleali May has had her hand on the pulse of fashion ever since growing up in South Central. Today she runs the streets of Downtown. Mixing elements of grunge, streetwear, and high-end designer labels, she has created an avant garde style unbound by divisions of "menswear" and "womenswear" and even dressed the likes of Kendrick Lamar and Wiz Khalifa.
THE SURFER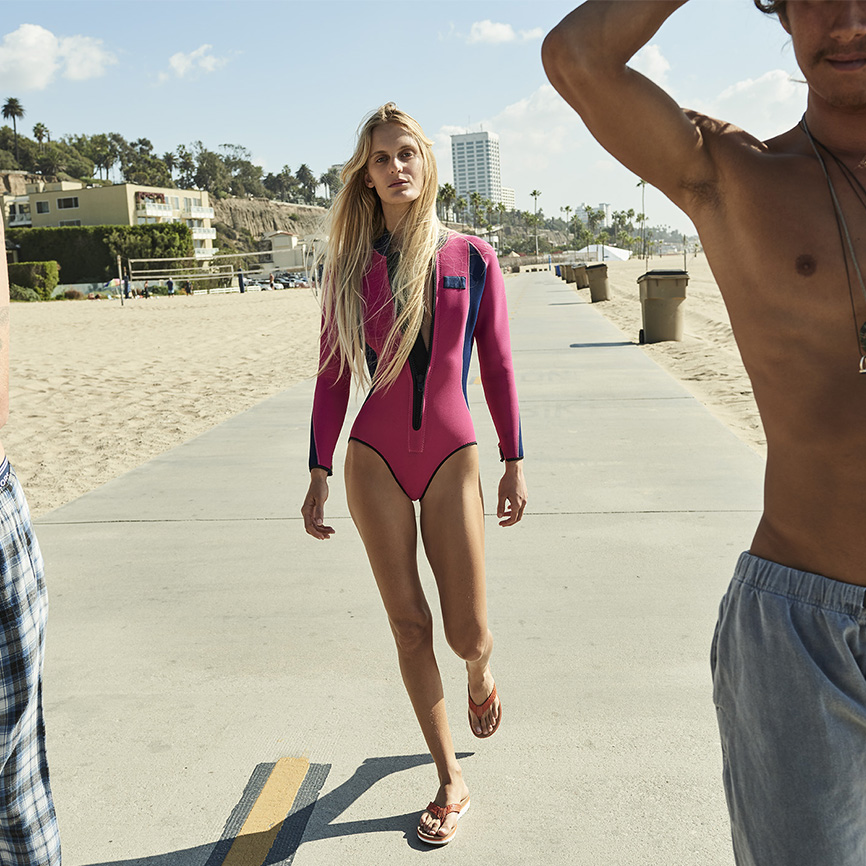 Born and raised in Tahiti, Hanalei Reponty could swim before she could crawl and spent her formative years travelling the world as a professional surfer. She now splits her time between surfing, modelling, and running her ethical, eco-conscious swim and activewear line, Abysse, from San Clemente.
THE ACTIVIST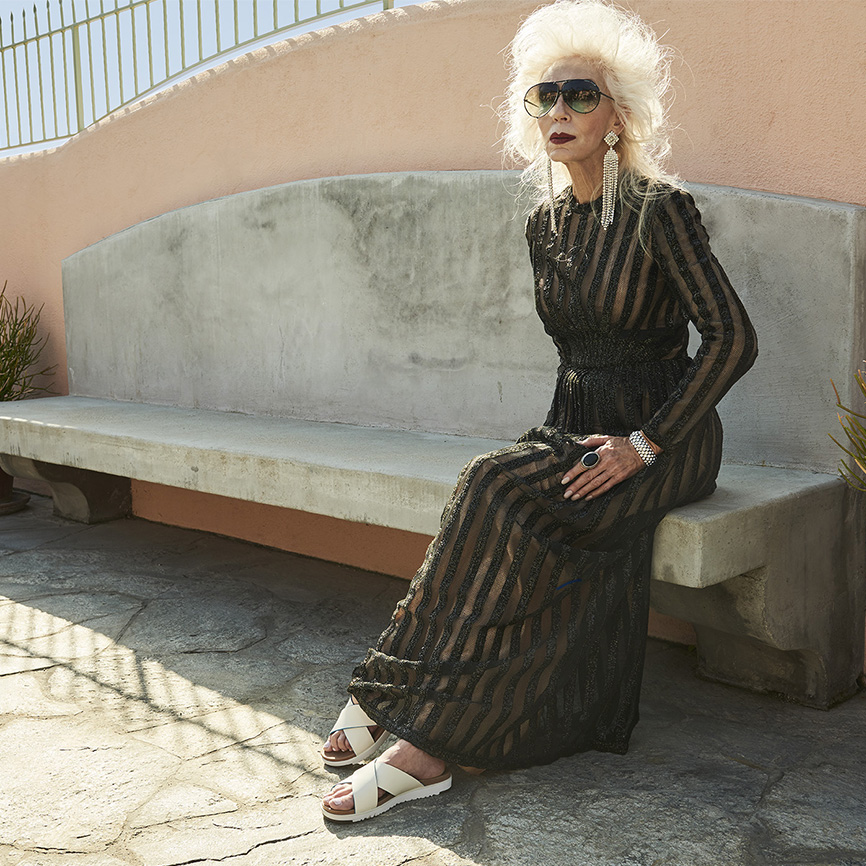 You'll never see Colleen Heidemann in the same outfit twice. The former flight attendant has spent years travelling the world, collecting unique pieces and honing in on her eclectic-glam style. Since being discovered at her vintage shop in Palm Desert, California, by photographer Ari Seth Cohen, she has used her influence to combat the prejudices of ageism.
THE NOMAD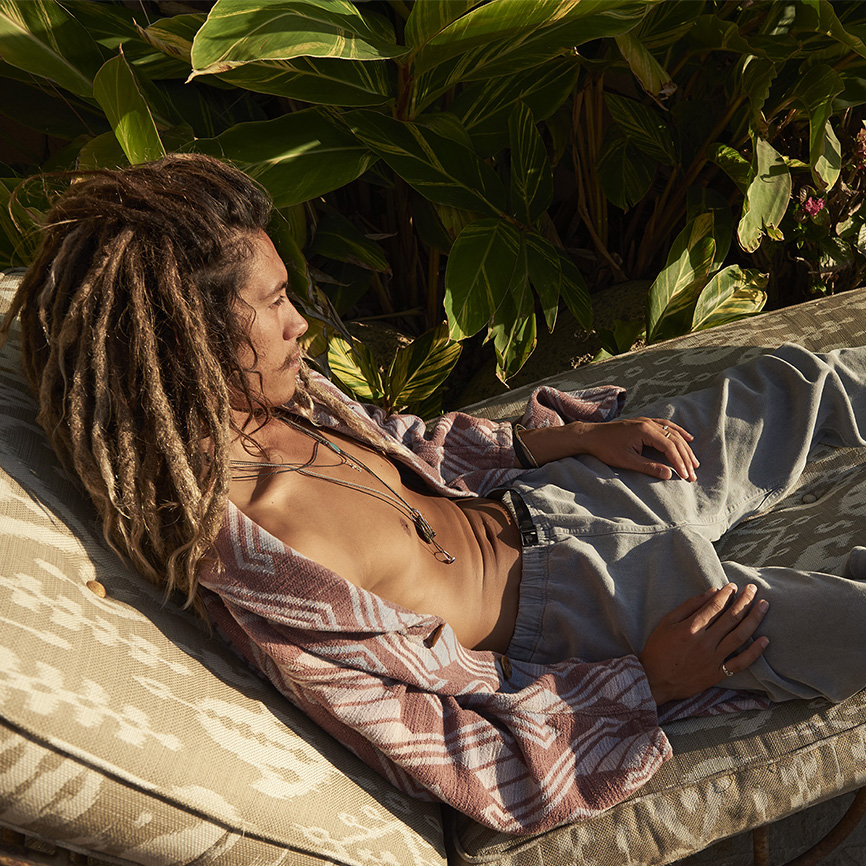 Born in San Francisco and raised in Japan, Sakae Patrick has traversed the globe as a competitive surfer. Along the way he has put down roots in Hawaii, Australia, Indonesia, and most recently Malibu, California, where he lives out of his van and spends most days surfing and working with The Mighty Under Dogs.
THE SKATERS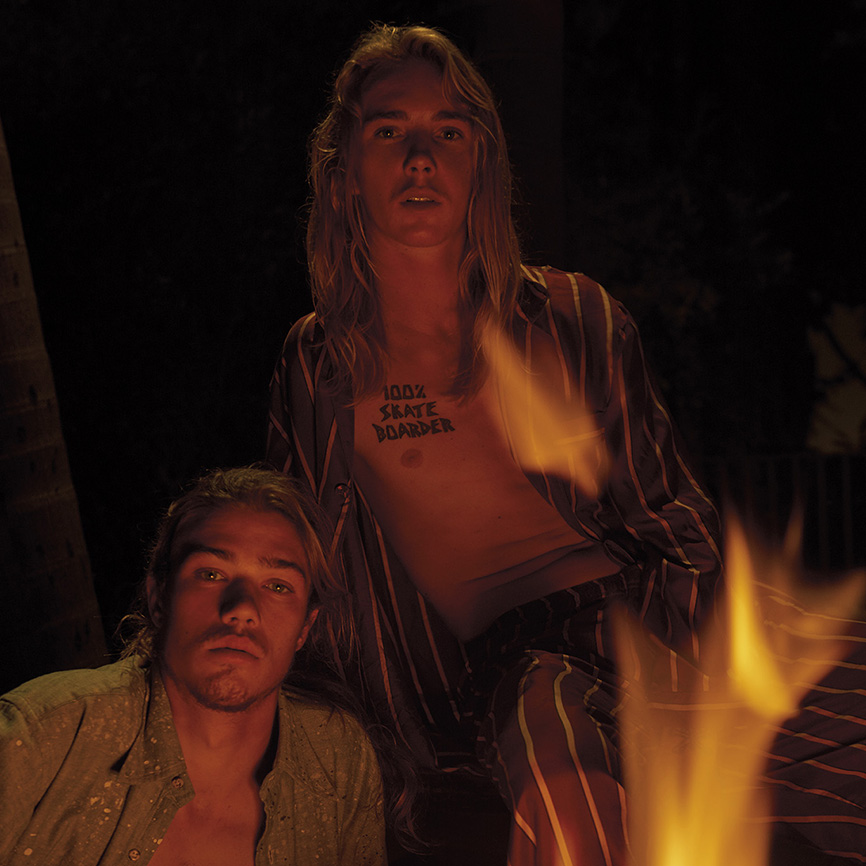 Daniel Hivner and Haden McKenna have spent their lives riding every kind of board—skate, surf, and snow. Haden is a regular fixture at Venice Beach's historic skate park and Daniel treks between Big Bear and Mammoth with his guitar in tow.
THE RENEGADE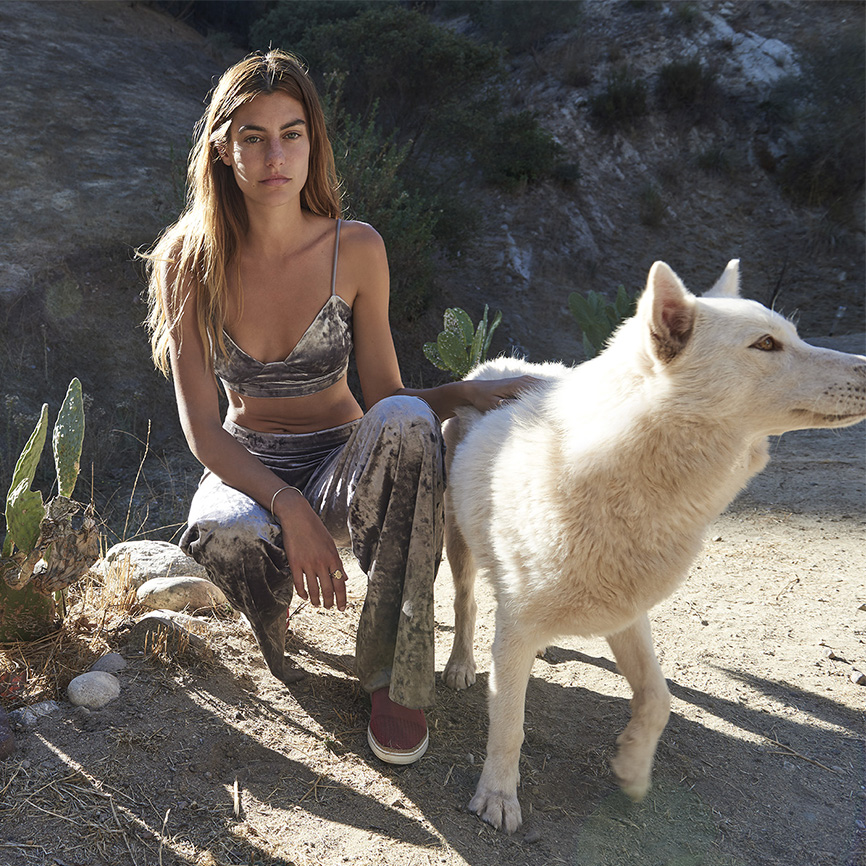 Yasmina Jones left England behind and now splits her time between a house in Joshua tree she helped build and a 1970s fishing trawler in Venice Beach. The bold exhibitionist and aspiring singer-songwriter can usually be found reading Beatnik literature, hiking with her pit bull, or taking her Ford Ranchero for joyrides.