With the launch of our new season campaign, we're celebrating the energy and enthusiasm of Manchester, the place we call home. While we're inviting you to free your sole, we're looking into exactly what that means to some of the brightest local talents around the city, talking to them about what makes them feel free and what they get up to in their shoes. As a city packed full of culture and excitement, we wanted to shine a light on some upcoming names in fashion and music, and the people pioneering great movements. First up, what does it take to work in fashion? We spoke to power couple Eve and Jake, Manchester-based designers and clothing line owners, about how to take your first steps into the industry.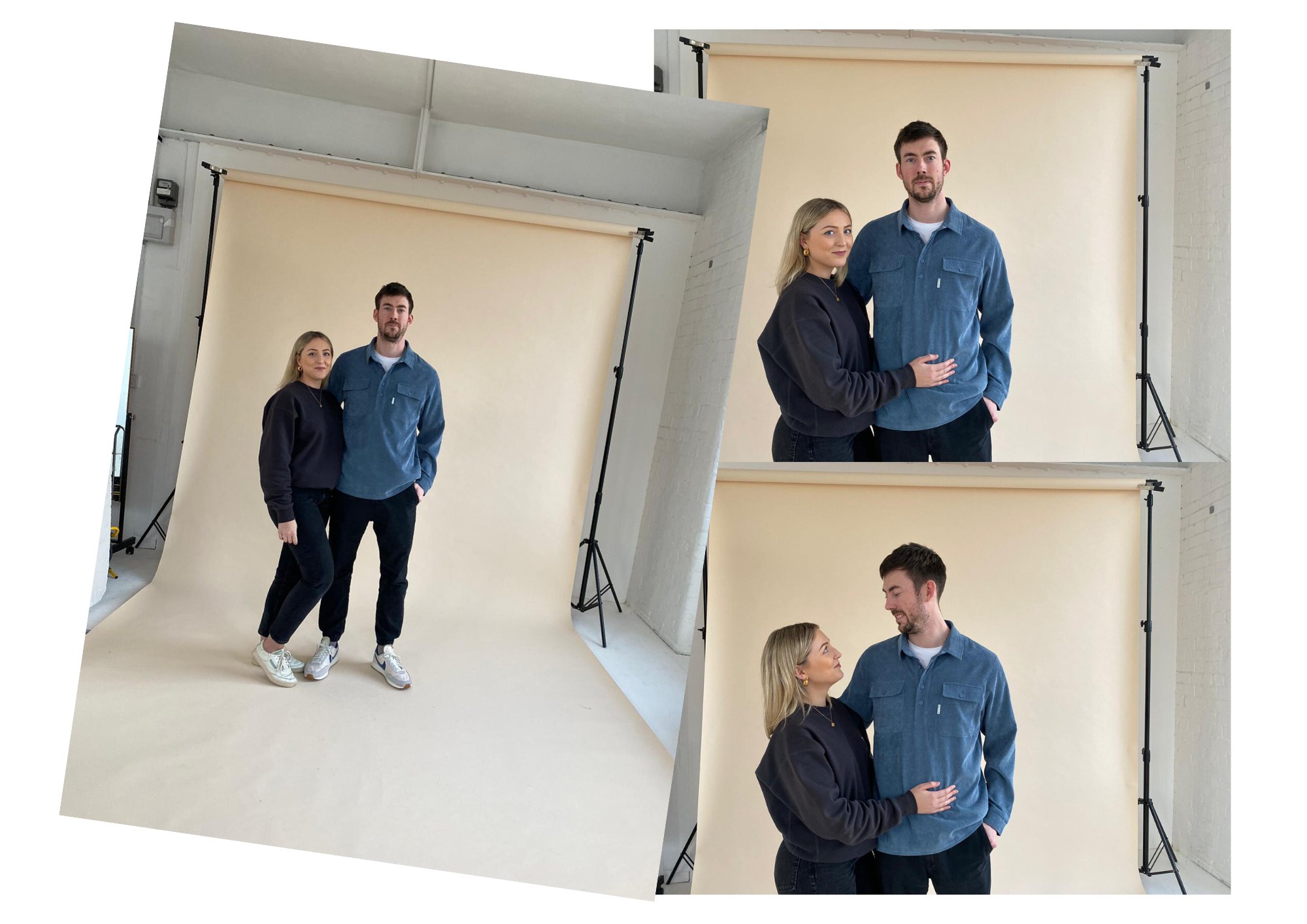 #1 Can you give us a brief introduction to yourself and your brands?
Eve: I'm Eve and I started Sisterhood in 2016, a womenswear brand with a focus on sustainability, classic and feminine style which won't date; pieces you can wear over and over.  
Jake: I'm Jake and I run 2 brands, one called UN:IK Clothing and another which I started in the Summer of 2018 called bound.
#2 How did you start to work in fashion?
Eve: I began at Uni I guess, I did a Fashion BA at Manchester Met University. After graduating I got a job in China for 6 months where I worked on different projects for a design agency. After returning to the UK I spent some time interning in London before getting my first Junior Designer job at a supplier in Manchester. I was soon promoted to be the sole designer for their in-house brand and worked on it for 2 years before deciding to start up on my own.
Jake: I did Business Management & Leisure at Manchester University, graduated with a 2:1 and went straight into a grad job. It took me less than a month to realise desk 9-5 work wasn't for me, although I think I already knew that, there is just this stigma around it being the 'right' thing to get a grad job after uni. I lasted 6 months in that job and then started UN:IK with zero experience in the fashion industry. 
#3 How do you start to design a new collection?
Eve: I like to start with the fabrics, I visit a fabric market and collect all the swatches of fabrics I love, I then select my favourites for the season and sit down to think about what kind of styles I'd like to wear in the prints and just work from there.
Jake: I design pretty much on a feeling of the time. I'll unconsciously design or think of styles in my head, often at night while trying to sleep.  I then lock myself in and design for a few days straight, pick out the best and go from there. I basically just design to my specific style, the main question being, would I wear it? If the answer is yes, we're all good!