Founded by shoemaker William Green in a loft in the unassuming town of Rushden, Northamptonshire in 1866, Grenson this year celebrates 150 years at the helm of English shoemaking. At that time, William Green and his team of outworkers would craft each and every shoe by hand in their homes and Green would distribute his growing workload by visiting his team individually on a daily basis. Today Grenson is an internationally respected brand known for the premium quality of its leathers, the meticulous manufacturing process that each shoe is subjected to, and as a symbol of British craftsmanship. But how does a brand born in a loft go on to become a national icon?
Born near Bedford but spending most of his life in Rushden, William Green began making shoes in the loft of a corn merchant's. He would sell his shoes to a Mr Darnell, a shoe factor who travelled up to Northampton on behalf of London shoe shops every month. Mr Darnell and his buyers were evidently impressed with Green's talent for shoemaking, encouraging him to expand his business first by broadening his workforce and eventually by taking on a makeshift factory at Rushden's Green Yard. Revolutionary new machinery allowed Green to quickly increase production as well as to become one of the first factories in the world to use the famous Goodyear Welted method of shoemaking. By 1895, demand had grown so large that Green was able to transfer his business to a state-of-the-art factory a short distance from the A6, providing his product with a smooth route into the British capital.
By 1913, William Green had sadly passed away and the business was inherited by his son, CAK Green. The world was changing, and for the first time it had become fashionable for businesses to take on a brand name that everybody would remember. Green and Sons was shortened to Grenson, and the brand was officially born. Two World Wars were around the corner, and Grenson served its time producing thousands of purpose-built shoes and boots for British and Allied Force soldiers fighting on the front line. The constant demand for footwear saw the Grenson factory staffed with nearly 500 people hand-making shoes on a daily basis.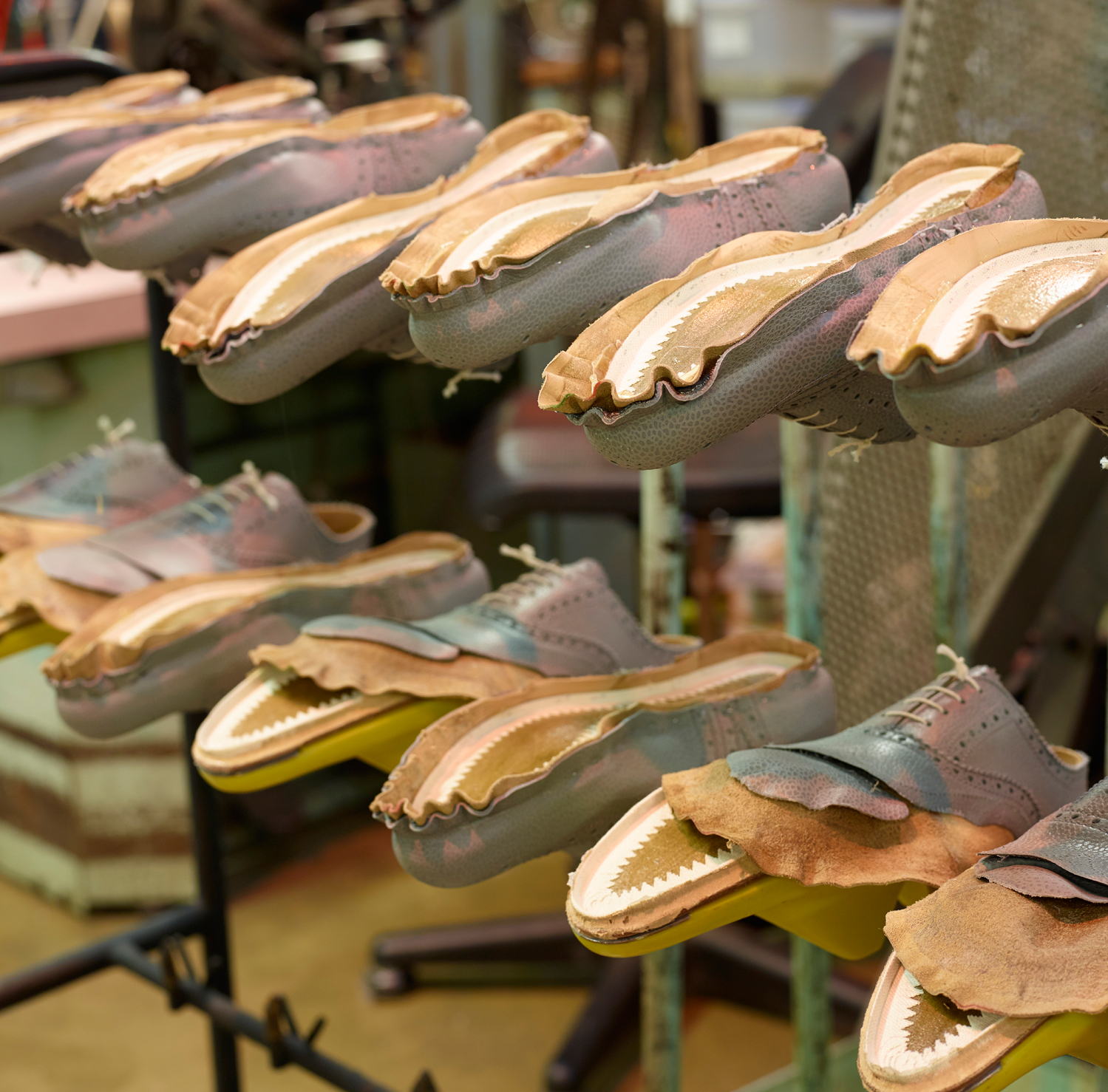 In the aftermath of the Second World War, Hayden Green—the last surviving member of the Green family—visited America and observed men wearing comfortable moccasins, something he made a part of the expanding Grenson range. The swinging sixties saw the brand experiment with exotic skins and leathers in line with the era's colourful style aesthetic, but ultimately the rising number of cheap imports from the Far East saw Grenson suffer a decline as customers opted for low cost, low quality footwear over the established quality of Grenson shoes.
By 2005 when current Creative Director Tim Little joined Grenson with the task of revitalising the brand, customers had come to understand that cheap imitations of famous silhouettes had nothing on the real thing. With Grenson, the superior quality of its English calf leathers, an exceptional attention to detail and a manufacturing process requiring almost 250 individual processes combine to produce an unrivalled pair of shoes that could literally last a lifetime. It is a process that takes four to six weeks to complete, and it is one that has remained virtually unchanged in the century and a half of Grenson's existence. One of England's proudest heritage brands, Grenson also continues to demonstrate a distinct contemporary edge to its aesthetic. Its women's ranges, which have been in and out of production during the brand's history, were revived in 2012 to great critical acclaim and is now a steadfast range in Grenson's back catalogue. A new range of brogue style sandals have proved hugely popular, as too has Grenson's recent creation of a range of loafers. Operating from a platform based on trialled-and-tested craftsmanship, Grenson is today as exciting as it has ever been in terms of new creations.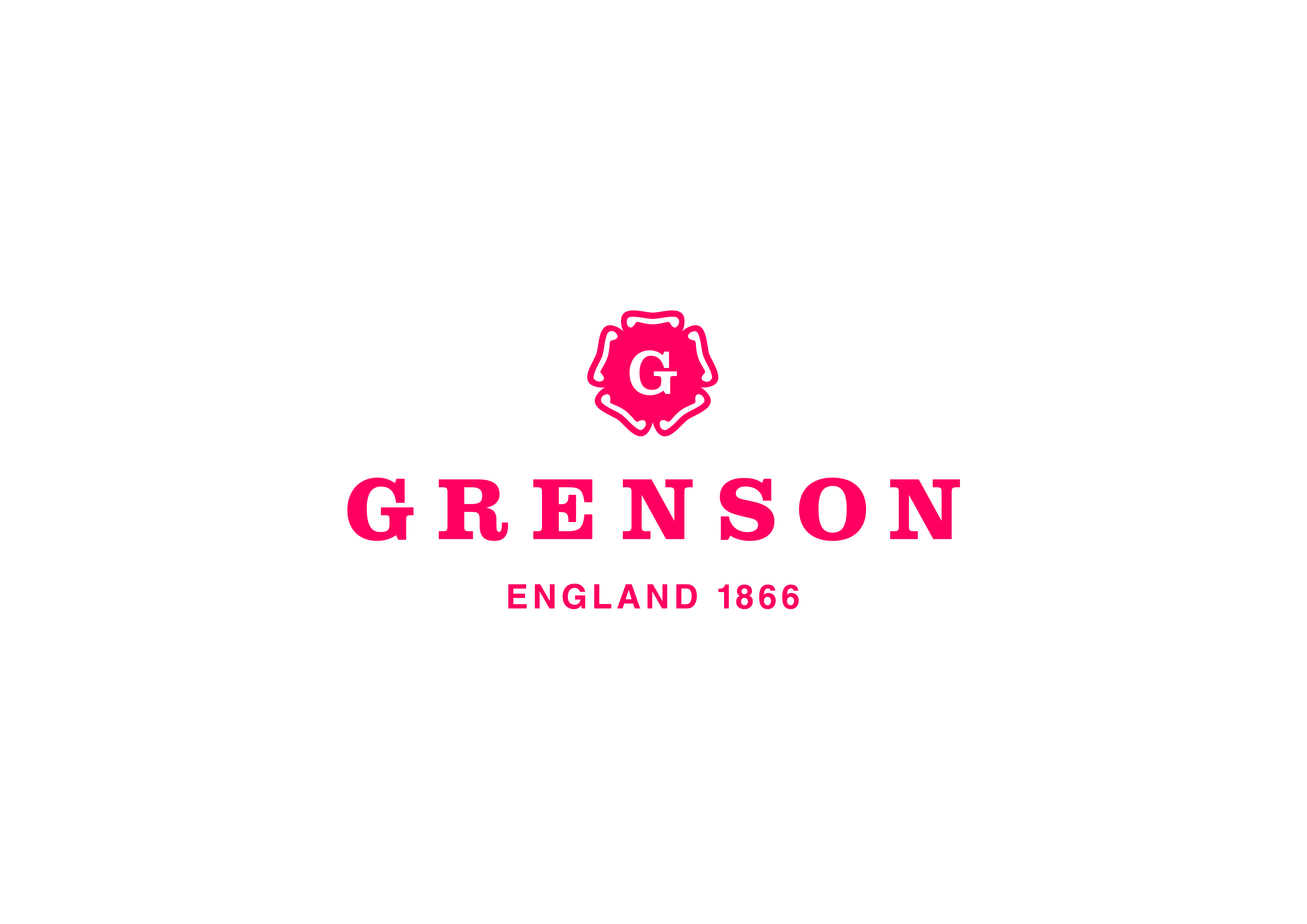 How will Grenson be celebrating its 150th anniversary? Firstly, and quite naturally, with a new shoe collection; this new range, which will feature a limited production run, will painstakingly reproduce classics from Grenson's archive as a means of quite literally bringing the brand's history to life once more. Having undergone a renaissance of sorts in recent years, expansion seems on the agenda for Grenson in 2016 both in terms of products as well as geographically. For the first time in its history the brand has gone Stateside with the opening of a new store in New York this January. Elsewhere, the brand has expanded onto bags and other leather goods in its recent collections and there are whispers of more to come in that direction. If there's anything that's for sure, it's that Grenson is here to stay and AllSole is proud to be a part of the next chapter in the Grenson story.