With a rich heritage stretching back over 225 years, Birkenstock re-emerged as a fashion must-have in the summer of 2014 after appearing in Céline's SS13 collection. While they might have originally been designed to give exceptional comfort, Birkenstock sandals have since been spotted on the catwalks for shows by the likes of Prada and Marc Jacobs as well as on the feet of fashion influencers including Chloë Sevigny, Billie Piper and Mary-Kate and Ashley Olsen. Birkenstocks are also a favourite among bloggers, providing an artistic, edgy aesthetic for men, women and children. AllSole caught up with some of our favourite fashion bloggers for inspiration on how to style and wear your Birkenstocks this season.
'70s Inspired Festival Look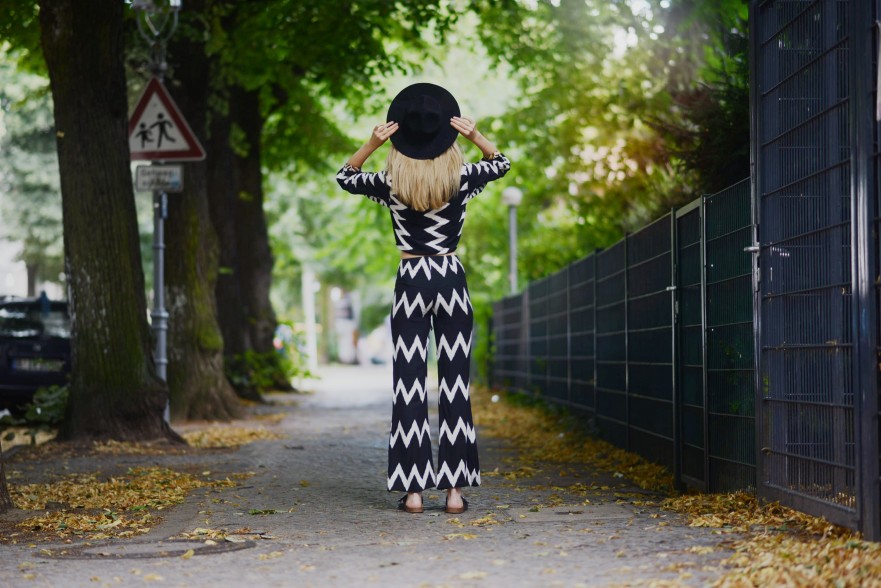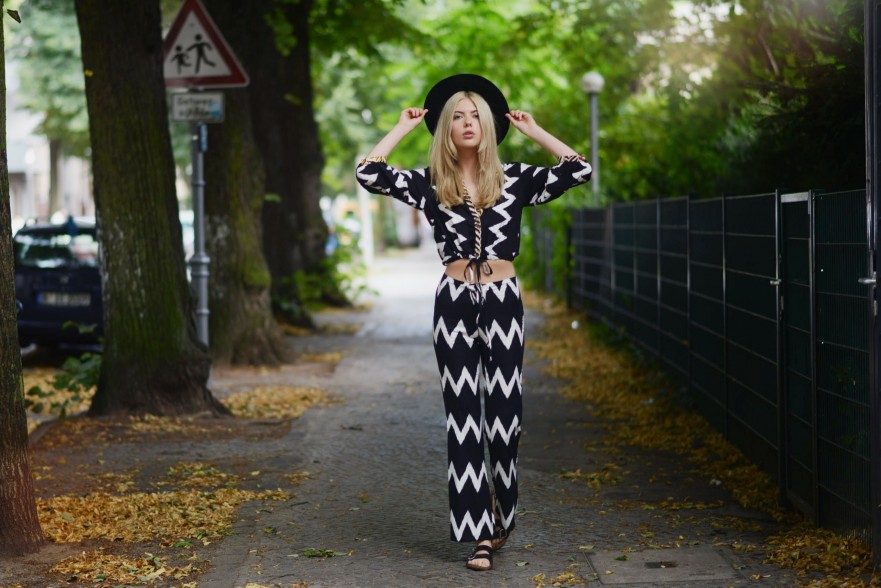 Ebba Zingmark is a Swedish blogger currently based in Berlin and wears her Birkenstock Arizona sandalswith '60s hippie-inspired chevron high-waisted trousers and a matching crop top. A unique look perfect for the festival season, Ebba completes her look with a black fedora hat.
Get Ebba's look with the black Birkenstock Arizona sandals here. View the original post here.
Mini Dress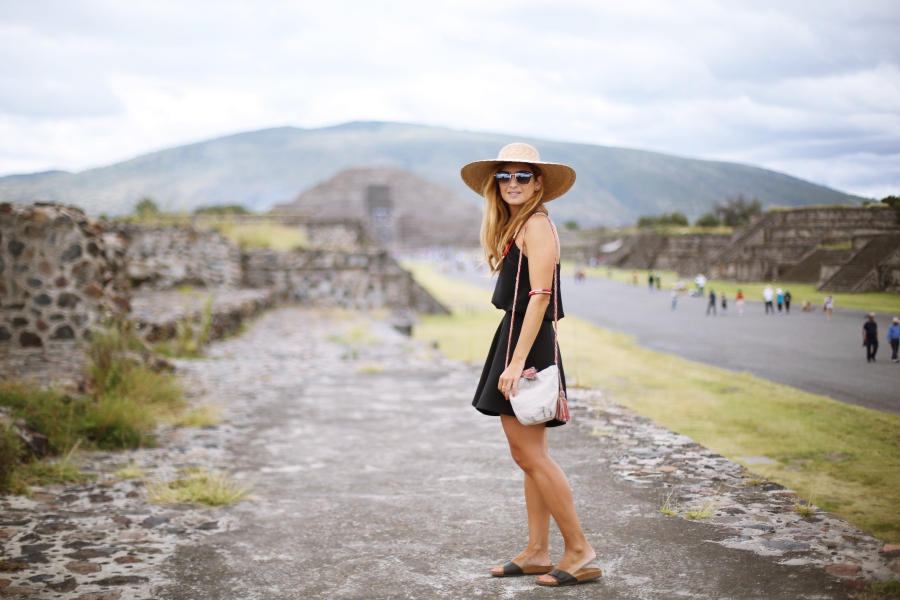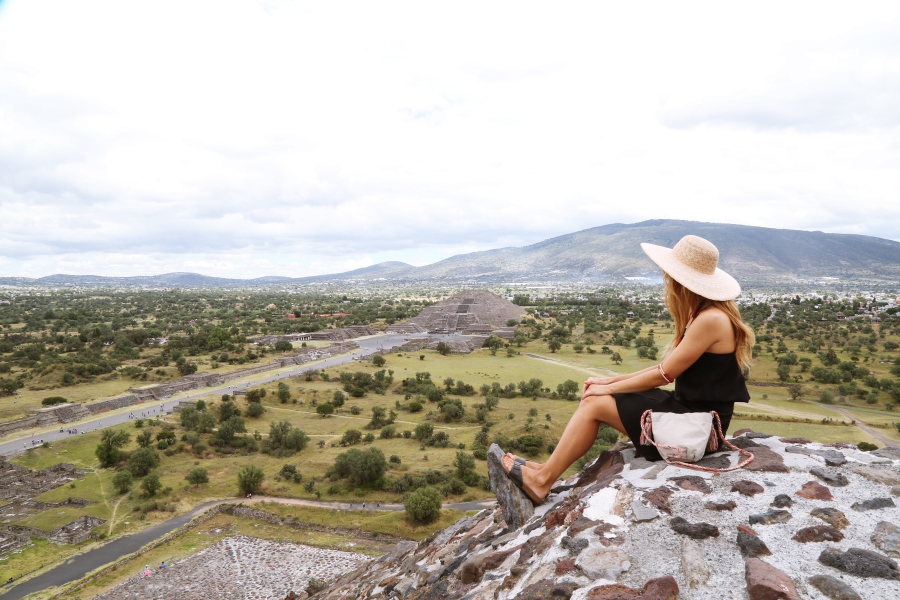 A personal shopper and wedding planner by day, Rebeca Labara is a hispanophone fashion blogger on her personal blog ATrendyLife. For her recent trip to the ancient Mesoamerican city of Teotihuacan, Rebeca styled her Birkenstock Madrid sandals with a black mini dress and an oversized straw hat. The look is finished with an embroidered bag and tribal woven jewellery.
Get Rebecas's look at AllSole with the black Birkenstock Madrid sandals, available in normal or slim fit silhouettes. View Rebeca's original post on ATrendyLife.
Casual Jeans & Top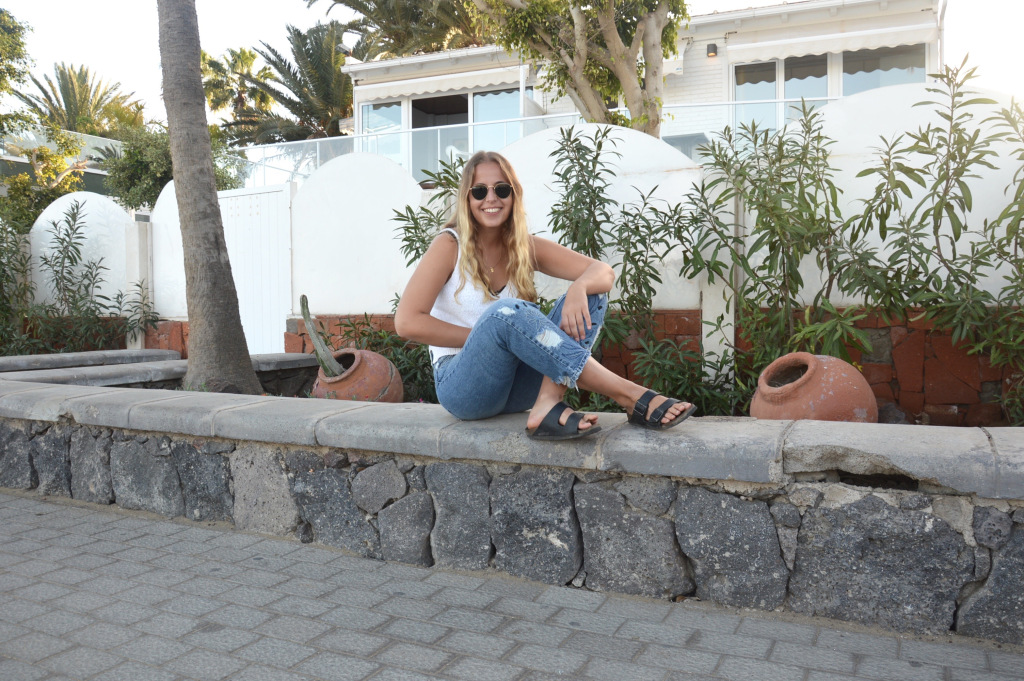 While she might call Copenhagen and Bangkok home, vlogger Kaja spends much of her time exploring the world and sharing her experiences on her YouTube channel. While holidaying in Gran Canaria, Kaja shows us how to nail the casual summer evening look with Birkenstock by pairing her classic Arizona sandals with ripped, high-waisted denim and a white cotton top, finished with obligatory Ray-Ban sunglasses.
Maxi Dress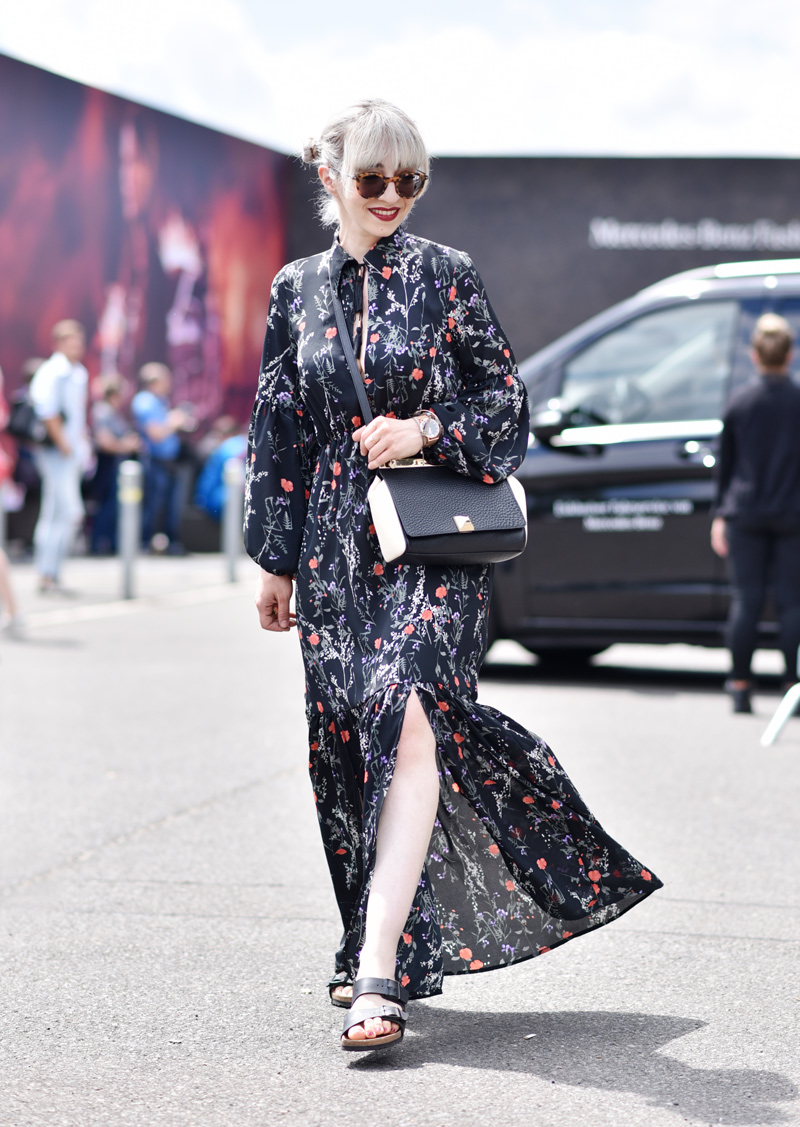 Russian-born fashion blogger Ezra is today based in Munich and started her blog, nachgesternistvormorgen back in 2010 to share her passion for fashion with the world. At Berlin's recent Fashion Week Ezra proved why Birkenstock has become such a staple in the fashion world, pairing her Arizona sandals with a floral maxi dress and accessorising her look with Furla's iconic Metropolis bag.
Pale Wash Denim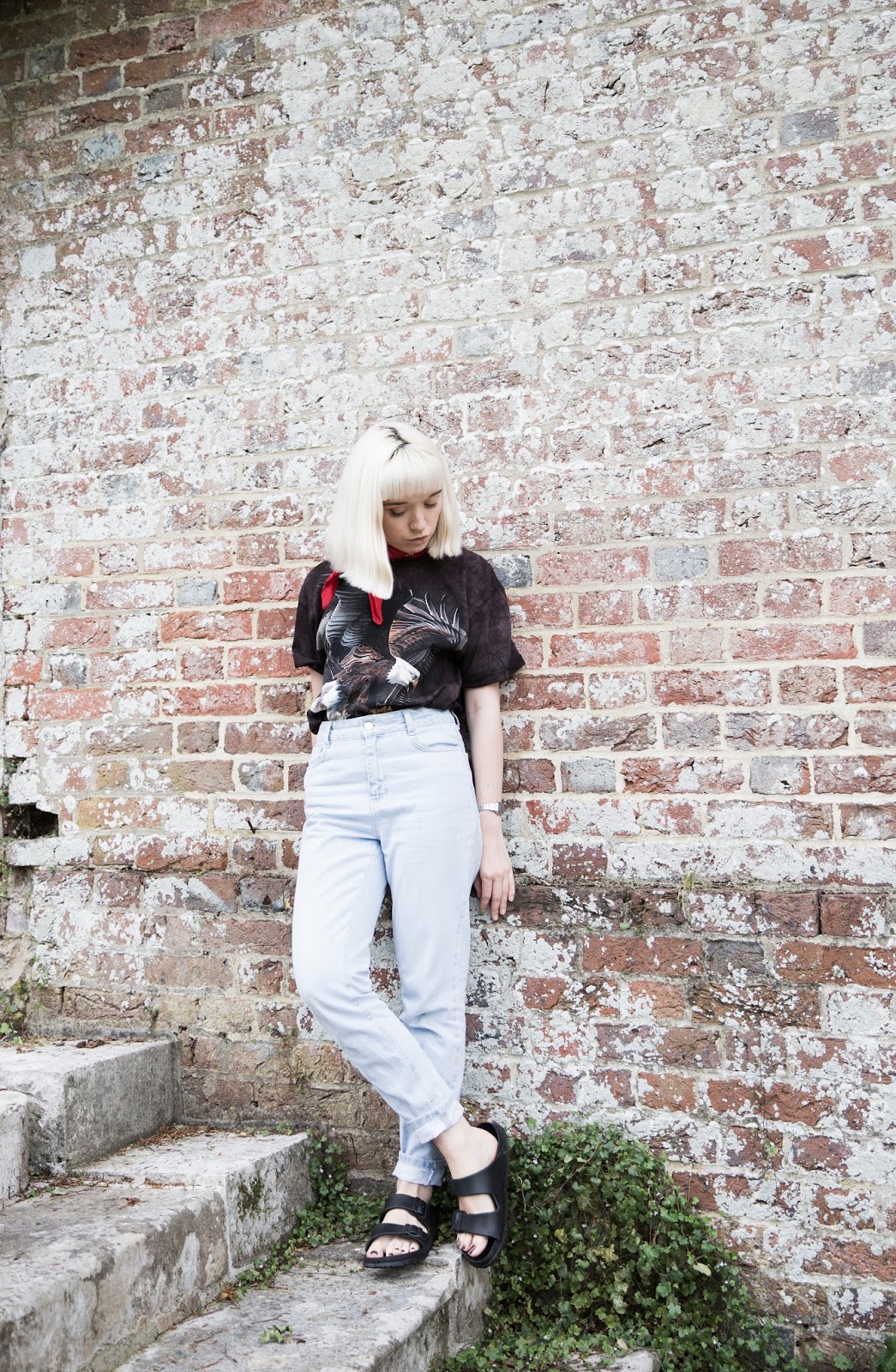 Inspired by '90s fashion and alternative/rock music, English blogger Peaches offers a grungey take on styling her all-black EVA 'Arizona'. Peaches wears her Birkenstock with pale wash denim, a vintage band tee and accessorises her look with a silver-tone watch and a contrasting red neckerchief.
Metallic Accents
Dividing her time between modelling, making music, djing and contributing to the pages of Cosmopolitan Japan, Samantha Mariko shares her eclectic style through her own personal blog. Samantha recently showed how to accent a simple look with metallic details including her rose gold Birkenstock 'Arizona'. She styles her Birkenstock with high-waisted jeans, a simple black tee, and a subtle leather cord choker.
Grunge Layering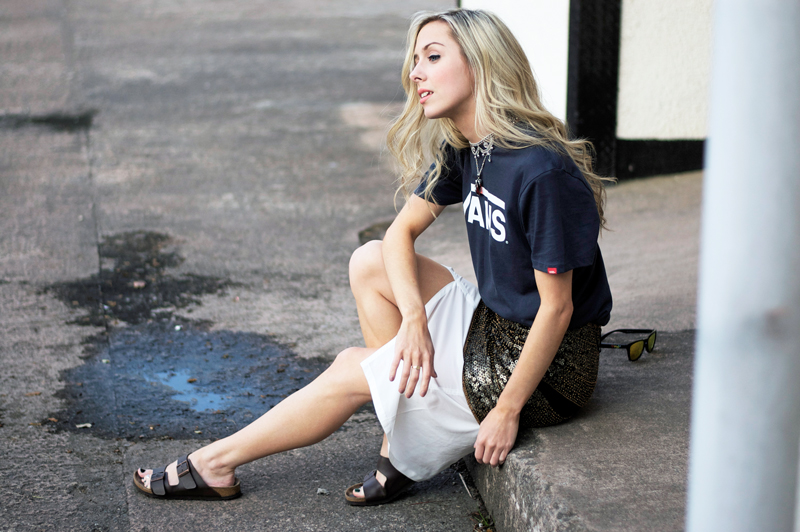 British blogger Daniella offers a more edgy, experimental look with her classic Birkenstock Arizona sandals, wearing a Vans T-shirt with a white midi dress overlaid with a contrasting sequin mini dress. Daniella completes her look with a pair of mirrored sunglasses which complement the sparkle of the skirt and silver-tone jewellery.
Get Daniella's look at AllSole with the black Birkenstock Arizona sandals available here. View Daniella's original post on her blog, LellaVictoria, here.