Now synonymous with laid-back American luxury, Sam Edelman today counts Katy Perry, Miley Cyrus and Halle Berry among its some more famous admirers. But the path to becoming one of America's most coveted brands hasn't been easy, but instead a challenging path strewn with hurdles. Nevertheless, the brand has managed to remain at the forefront of luxury footwear now for well over a decade, guided under the stewardship and industry expertise of Sam Edelman and wife Libby. With decades of experience under their belt, both designers share the same unquenchable passion for original shoe design that continues to single the Sam Edelman brand out as one of the finest and most exciting in the industry. While it may boast a worldwide appeal today, the brand can trace its origins back to Sam Edelman's father's leather tanning company in the 1960s and 1970s. Sam Edelman himself would go on to buy and sell horses, but a girlfriend's idea to create equestrian-inspired footwear saw Edelman join forces with his father to produce handcrafted leather horseshoes, swiftly becoming Ralph Lauren's first shoe licence.
While the family business dwindled, Edelman's passion for shoe design only grew. After a brief interim period at Candie's, Edelman was persuaded to join Esprit to establish their very first footwear line. Despite the success of his footwear collections at Esprit, when Edelman met his future wife and muse Libby the pair suddenly became infatuated with the dream of creating their own footwear brand. Despite the financial and personal risks of such a venture, the couple threw themselves headlong into the project and were rewarded with success when their round-toe ballet flats transformed contemporary footwear worldwide, merging contemporary European trends with a deep understanding of American aesthetics. The brand became responsible for owning three of the most popular shoes of all time, and the Sam & Libby Edelman brand name immediately became recognised around the world for its unique selection of affordable, luxury footwear.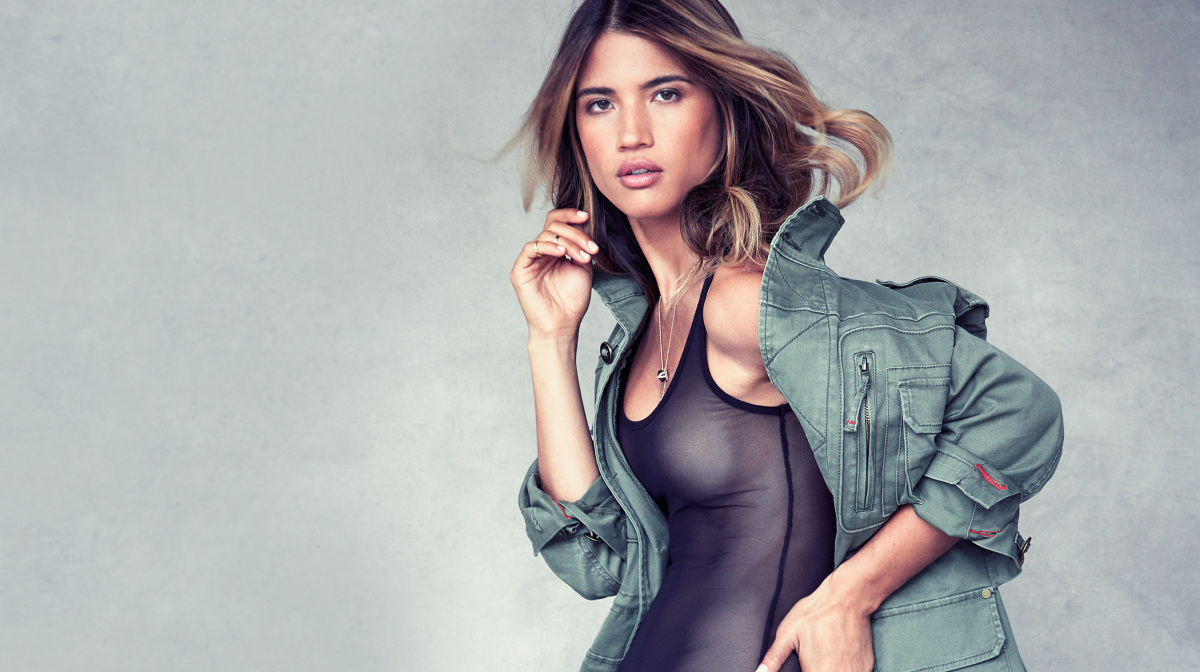 But in 2001 while pursuing another of his passions, horse riding, Sam Edelman's life was suddenly turned on its head when a nasty fall left him crippled with a broken leg. During nine bedridden months, Edelman scoured the latest fashion magazines and saw how the fashion industry was offering consumers beautiful, affordable clothing which was paired with incredibly expensive footwear. Nobody was yet producing shoes that were both on-trend, crafted from quality materials yet available at affordable prices, and this became Edelman's latest project and motivation. In 2004 the Sam Edelman brand was born, once again financed from personal funds.
Since then, the Sam Edelman label has reinstated itself as one of the best-loved footwear companies in contemporary America as well as around the world, with buzzing flagship stores in prime locations such as in New York City's Soho shopping district and on LA's North Beverly Drive. The king and queen of luxury footwear were reunited in 2012 when Libby joined Sam on the designing team, and its women's shoes collection have continued to expand and innovative with each passing season. AW16 is looking to be Sam Edelman's most exciting collection to date, combining classic silhouettes with contemporary detailing to create shoes for the modern women. What is perhaps most impressive however is the premium quality of the shoes' construction; Made mostly from supple suedes and fine grain leathers, this season's collection displays the meticulous craftsmanship and attention to detail that recalls Sam Edelman's earliest days growing up at his father's leather tanning company.