Debuted under the name "Style 36" back in 1977, the Vans Old Skool skate shoe is today among the brand's most famous silhouettes. 11 years after the Van Doren brothers launched Vans with the #44 deck shoe—now known to us as the Vans Authentic—Paul Van Doren came up with the idea to create a new shoe that marked Vans' first departure from their signature deck shoe. While idly doodling one day, Paul Van Doren came up with a sketch of what he originally referred to as the "jazz stripe". Mr Van Doren decided to incorporate this stripe into the design of a new shoe, and with that the Vans sidestripe was born. The Vans Old Skool was the first Vans shoe to feature the now iconic side stripe, which would go on to become the unmistakable hallmark of the Vans brand.
And so from the off the Old Skool proved to be something of a trailblazer for Vans. The Old Skool was the first Vans skate shoe to incorporate leather panels for enhanced durability, notably the silhouette's suede toe. The Vans #36 was released in three unassuming colourways in '77, with one of those being the enduring royal blue version worn notably by Stacy Peralta. But this was only the beginning for the Old Skool which would rise to rival the Authentic for the title of Vans' most iconic shoe.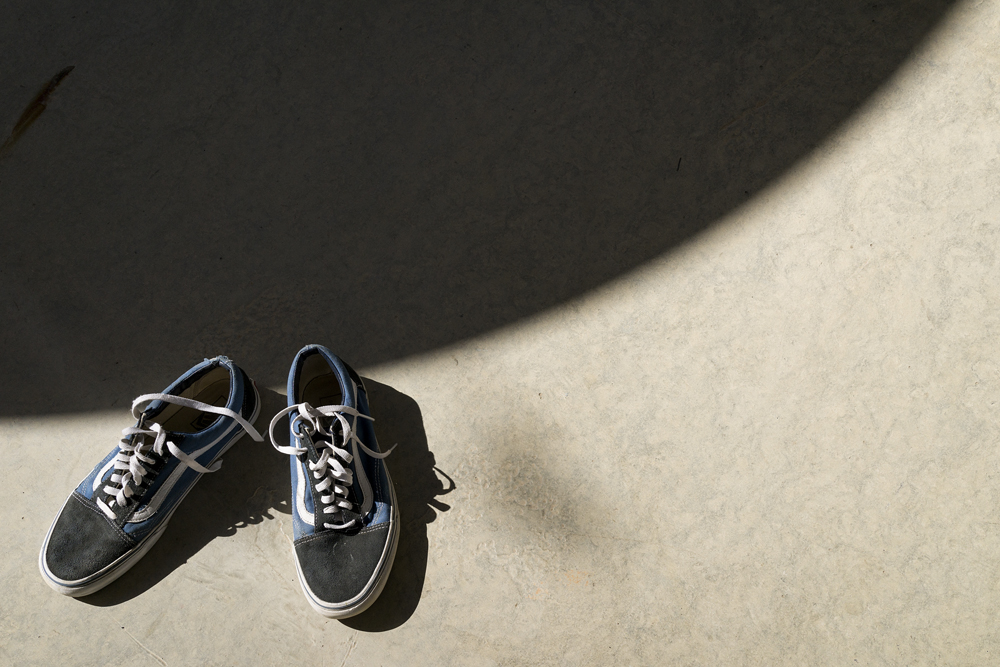 By the 1980s, Vans enthusiasts were exploring the versatile construction of the Old Skool. Its various panels made the Old Skool the perfect shoe for getting creative, and fans began customising their shoes to express their personalities. The notion of footwear as an expression of personality is something that became an integral part of the Vans DNA, and twenty years later in 2004 Vans would continue that tradition by launching Vans customs, allowing you to design your own Old Skools online and have your creation delivered direct to your door.
By the 1990s, the Old Skool had assumed its legendary status. It was being worn by everyone from pro skaters and rock stars to celebrities and hip-hop heads. But this decade would see the shoe play one more significant role in the history of sneaker culture, when Vans collaborated with cult skateboarding shop Supreme to launch a long-term partnership of co-branded Old Skools. The first collaboration, launched in 1996, was a pivotal moment in the history of sneaker collaborations and the '96 Old Skool remains one of the holy grails for sneaker collectors. In years to come, the Old Skool would be reimagined in collaborations with brands including Stussy, Toy Story, Tyler the Creator and, more recently, Peanuts.