Since their first appearance on Keeping Up With The Kardashians almost 10 years ego, Jenner sisters Kendall and Kylie have emerged as two of the most influential and entrepreneurial young women working in the 21st century fashion industry. Despite their tender age (18 and 20 respectively) the Californian creatives have already acquired more than four years' experience each scaling the beauty and fashion industries. Initial collaborations with respected brands including Nicole by OPI, PacSun and British retailer Topshop have naturally led to the inception of their own brand, Kendall + Kylie. The brand launched its first ready-to-wear collection in 2016, showcasing a distinctly modern, youthful and urban luxury aesthetic that reflects the lifestyle and status of the Jenner sisters themselves.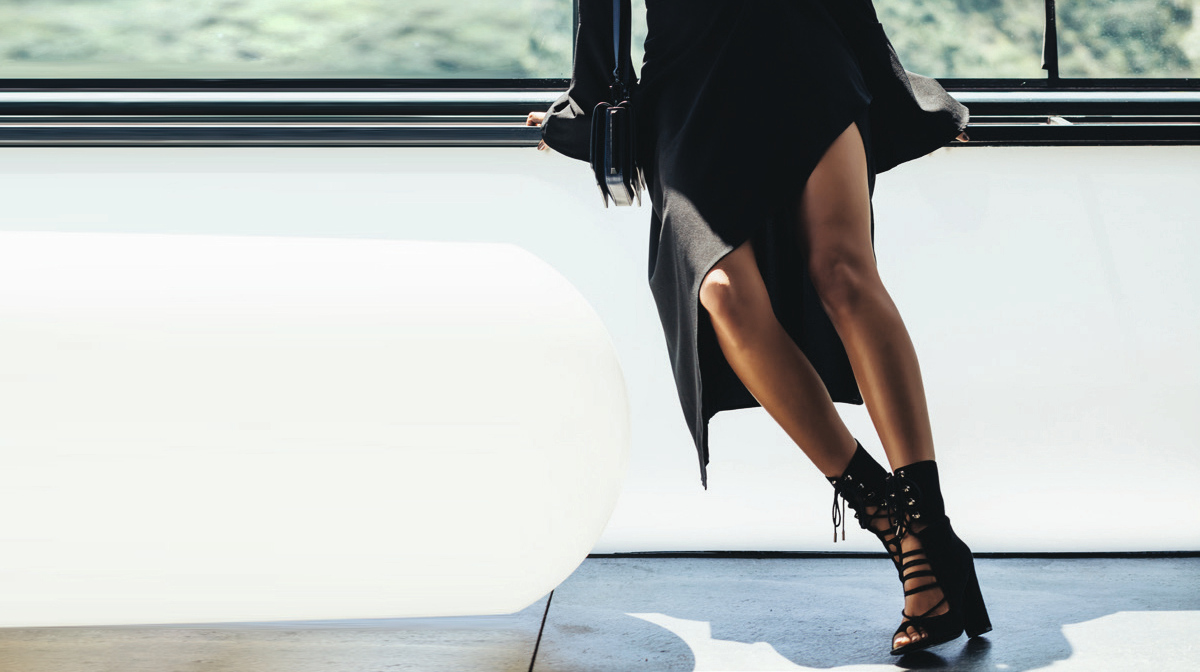 As the brand launched its first ready-to-wear collection this year, AllSole HQ was held in thrall to see what the collection had in store for us footwear aficionados. And so we were inevitably delighted to learn that the new Kendall + Kylie collection features no less than 54 pairs of women's shoes. Having already worked with fashion footwear mogul Steve Madden on his Madden Girl line in 2014, we knew already that Kendall and Kylie had experience with expertly crafted, fashion-forward footwear and were intrigued to see the styles the sisters would produce for their new collection. Our high expectations were met this week when the Kendall + Kylie collection launched on AllSole for the first time and we finally got our hands on the shoes.
As we would expect from two girls with their pulse firmly on the pulse of modern trends, the Kendall + Kylie AW16 collection includes several styles that offer exciting new interpretations of this season's biggest trends. Thigh-high boots are one of the hottest styles for this season, and the collection includes a soft grey heeled boot in supple grey suede. Fringing is another key look for AW16, and Kendall + Kylie have incorporated the trend into several key pieces with details on its heeled Chelsea boots and wedged boots. Lace-ups are another of the trends to buy into for this autumn, and the collection features a number of lace-up heels and flats in fine leather and suede constructions.