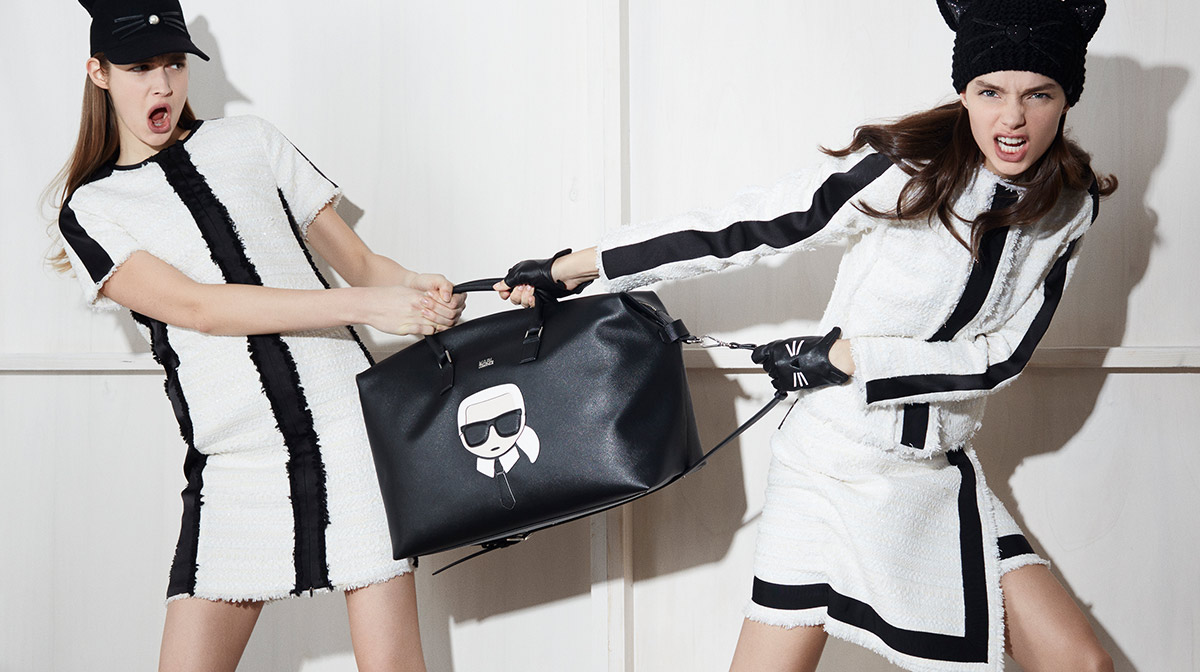 A man who requires no introduction, AllSole is proud to introduce Karl Lagerfeld's eponymous label for AW17. Karl is truly one of fashion's most iconic figures, a master of reinvention who has ceaselessly reimagined his own image as well as his labels during his lifelong career in the industry. As we welcome the new AW17 Karl Lagerfeld footwear collection, we're taking a look back at the career of the man crowned by Vogue as "the unparalleled interpreter of the mood of the moment".
Born to a wealthy German father and Swedish mother in pre-war Germany, Lagerfeld's career in fashion took its first steps when he emigrated to Paris at the age of just 14. After studying drawing and history, Karl would go on to become a design assistant for Pierre Balmain, working on the haute couture collections. Lagerfeld went on to demonstrate his precocious talent for fashion design at Krizia, Charles Jourdan and Valentino before Fendi came calling in 1967. Lagerfeld remains Fendi's head designer until this day. During his early years at Fendi, he began freelancing for French fashion house Chloé, designing a small number of pieces each season. As his influence and input took hold at Chloé, Lagerfeld naturally evolve to become the brand's head designer—a role he held for 15 years and a second time from 1992-1997.
In 1983, only a decade after Coco Chanel's death and five years after the House's first ready-to-wear collection, Karl Lagerfeld became the label's head designer. Lagerfeld was responsible for integrating the interlocked "CC" monograph of Coco Chanel into a style pattern for Chanel, and was central in driving the brand on to become the international fashion establishment it is today.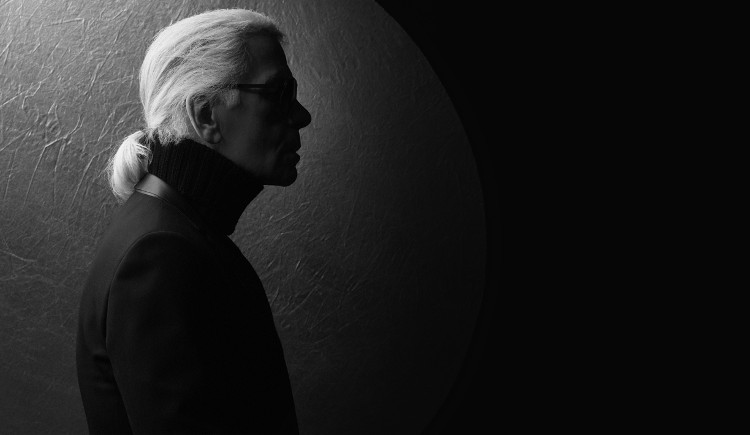 One year following his appointment at Chanel, Lagerfeld launched his own eponymous fashion label. Describing the KARL LAGERFELD brand at the time as channelling "intellectual sexiness", the brand has since become celebrated for its cutting-edge, aspirational and relevant approach to fashion. KARL LAGERFELD remains Karl's truest fashion expression, combining classics with a modern, rock-chic edge across a collection that today spans men's and women's ready-to-wear, childrenswear, accessories, eyewear and fashion jewellery. For this season, AllSole is proud to welcome the Autumn/Winter '17 footwear collection by KARL LAGERFELD to the store for the first time.
KARL IS IKONIK
For Autumn/Winter '17, the new KARL LAGERFELD footwear collection is launched as part of the brand's new campaign: Karl is Ikonik.
Featuring model-of-the-moment Taylor Hill, her sister Mackinley, and Ash Stymest, the campaign brings the season's key pieces to life with a strong, striking aesthetic. Taylor and Mackinley wear mix-and-match outfits to nearly resemble twins.
Photography is part of my life. I can't see life without the vision of photography. I look at the world and at fashion with the eye of a camera. This enables me to maintain a critical detachment in my everyday work, which helps me more than I could ever have imagined.
– Karl Lagerfeld
The campaign was shot by Karl Lagerfeld himself in his iconic studio at 7L in Paris. To capture the images, he used bright lights and minimal shadows for a compelling and powerful result. A celebrated photographer whose works have appeared at some of the world's most prestigious art establishments including Florence's Palazzo Pitti, the images demonstrate Karl's diverse and elegant approach to photography.
"Shooting with Karl is really fast; he knows what he wants," said Taylor Hill, who was playfully dancing with her sister on set. "He puts you into position and he just takes the picture, and then he's like: 'Perfect!'"
Ash also shared his thoughts: "Karl is iconic. He knows what looks good, so I trust him to make me look good!" When he's not modelling, Ash is a musician in a band; his effortlessly cool, rocker aesthetic is a perfect complement to the KARL LAGERFELD brand.