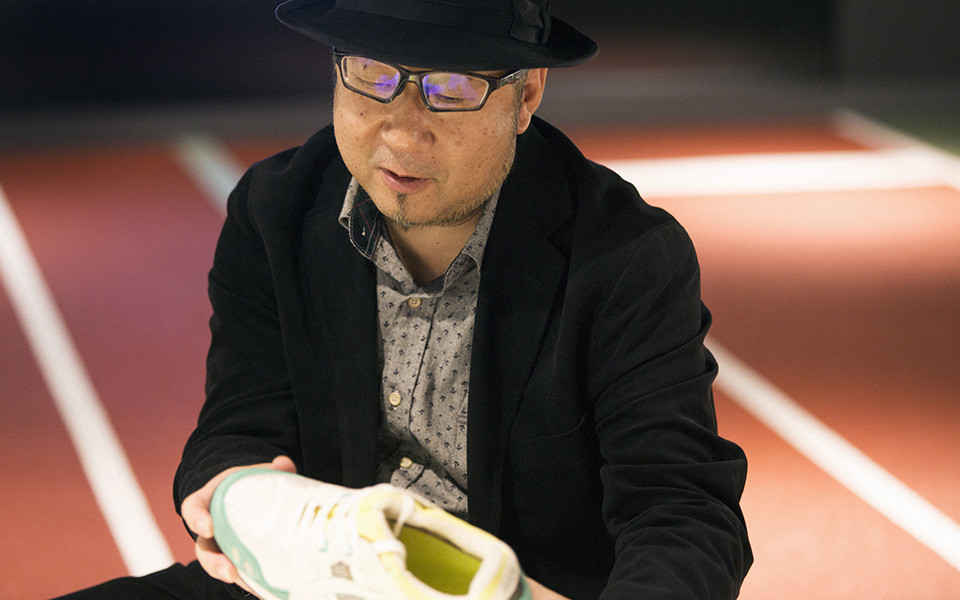 Established in 1949 by Japanese entrepreneur and footwear pioneer Mr Kihachiro Onitsuka, Asics is today one of the sneaker world's most prestigious labels with an archive packed full of iconic silhouettes. The Asics Gel-Lyte III trainer, originally released back in 1990, takes pride of place among the brand's most famous silhouettes. Since the brand's inception, Asics' ambitions have lay in producing the best sports performance trainers available, with celebrity runners including Olympic Gold medallist Abebe Bikila, Kenji Kimihara and Derek Crayton wearing its shoes. The Gel-Lyte III is no exception, with head designer Shigeyuki Mitsui using some of Asics' latest technological innovations to create what was at that point one of the world's most coveted running shoes.

The vision for the Gel-Lyte III was in keeping with the brand's goal, boasting a performance-focused design with several new innovative features. As one of the minds behind Asics' famous "αGEL" material in 1986, Mr Mitsui look to this new technology as his first step in creating his ideal running trainer in an effort to offer unrivalled cushioning and transitioning. While Asics had been using dual-density soles for a number of years, it was Mitsui who came up with the idea of a tri-density sole for the Gel-Lyte III. Much more difficult to control and manufacture compared to its predecessor, the tri-density sole was initially rejected by Asics until its engineers discovered how the extra density dramatically affected the ride and transition for the wearer.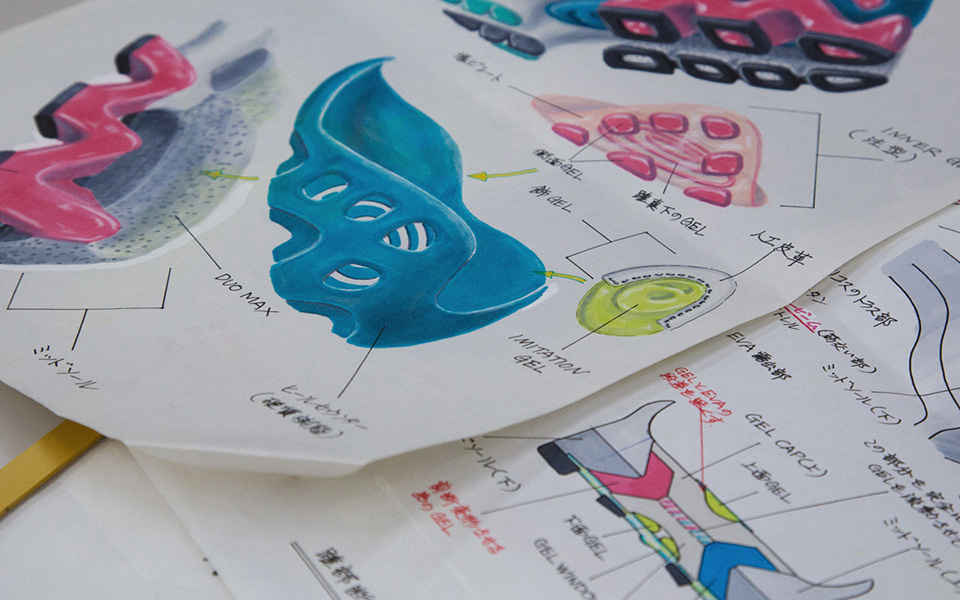 The Gel-Lyte III was also only the second Asics silhouette to use the now signature split tongue structure. Initially designed for the Asics LD-Racer to cushion and hug the foot for greater comfort and fit, the split tongue construction became the Gel-Lyte III's trademark over time and has become a favourite feature among retro runners and collectors.
After its initial release in 1990, the Gel-Lyte III was later developed further into the Gel-Lyte IV and V which eventually superseded its forefather in terms of performance and popularity. However the Gel-Lyte III was remarkably revived in the 2000s when collaborations with influential industry names including Ronnie Fieg and Kith brought the spotlight back on the classic Gel-Lyte III. Since then, its retro charm and remarkably modern construction have seen the Asics Gel-Lyte III become a mainstay in Asics footwear collections, being rediscovered and reinvented in new colourways and fabrics for each season.