Weekly Wanderlust is AllSole's summer-long series of interviews with our favourite travel bloggers. From unique travelling tales to tips on where to explore next and what to take with you, Weekly Wanderlust is a hub of discussion designed to intrigue and inspire you on to your next adventure.
Last week we spoke to Puerto Rican globetrotter JP Salva, known to his thousands of followers as the @BorderJunkie who has charted his travels around the world on his envy-inducing Instagram account. This week, we are chatting to travel blogger and YouTuber Charlotte Hole. Charlotte spent her early years growing up in Hackney before later going on to study Art, Fashion and Photography in Colchester. These formative years gave her the skills to transform her passion for these subjects into a lifestyle, becoming a style, travel and beauty blogger on her website CH32. Having already featured in magazines ranging from LOOK to MORE!, Charlotte's interest in blogging saw her begin her own YouTube channel just over 12 months ago which has already acquired 25,000 fans in its short life.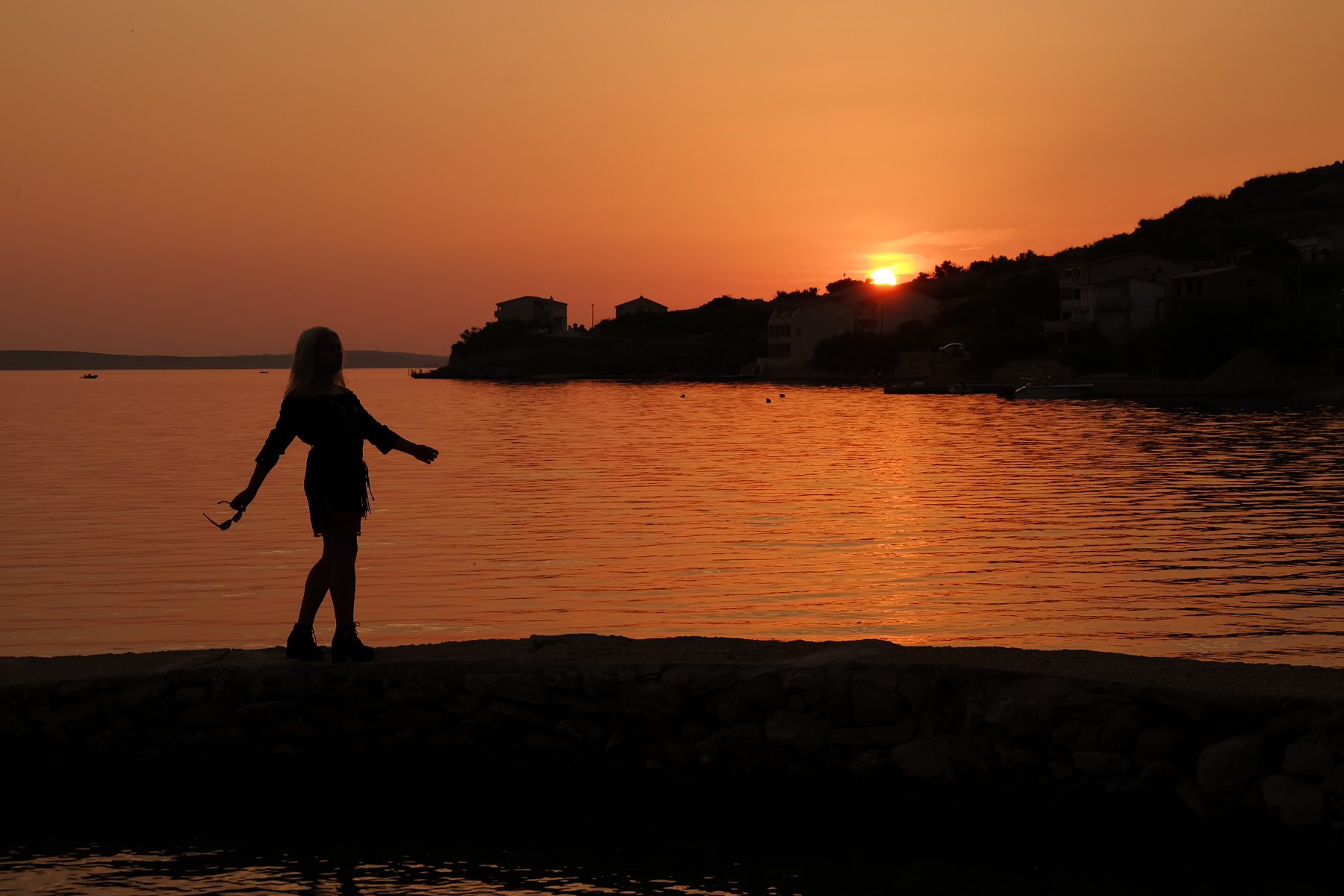 Question:

What has been your most memorable travel destination and why?

Answer:

Cambodia. It had everything there for me. Cambodians are by far the nicest people I've ever met; I never knew people could be so grounded. Cambodia was the country where my partner and I didn't feel the need to rush on to the next stop, the country allowed us to completely chill out and soak up the beautiful surroundings at our own pace. From the beautiful Koh Rong islands to the outstanding temples at Angkor Wat, there is something for everyone.

Question:

What are three key objects you could not do without while travelling?

Answer:

My iPhone, purely for the maps.me app which is basically offline maps for any country in the world. It's a HUGE help when you're lost and wi-fi-less. I have to have sensitive hand sanitiser too—hands on the road can get filthy pretty damn quickly. I never bite my nails whilst on the road, which is amazing since I always come home with these extra long strong nails! Winning. The last thing has to be a large bum bag. Having a bag around your waist is the best thing ever! This means I can have both of my arms free and can point and wave at as many things as I like! It also means I can easily access my phone, camera and money without worrying things have gone missing.

Question:

If you could live anywhere in the world, where would it be and why?

Answer:

If I had to live in a city it would be Barcelona. I fell in love with the city instantly. The people, the vibe, the variety! Everything was amazing. It's such a charming city, with chilled out vibes as well as the funky fun bustling crowds it can attract. It also has a beach too… I mean, that's always a bonus. If I was retiring, I would love to move to Sanibel Island in Florida…. Or, Southern Cambodia…. Very different from each other, but both very enjoyable.

Question:

What is the strangest thing you have seen or encountered while on your travels?

Answer:

Being kicked off a bus in Vietnam with no explanation… 26 hours of absolute hell. We boarded a sleeper bus in Hoi An in hope of getting to Ho Chi Minh overnight. We were told it would be '14 hours' and it worked out being half the price of a flight, so we were cool with that. Oh no. We couldn't have been more wrong. We were in our 15 degree angle seats (couldn't sit up eeeeek) for about 11 hours of slow movement before being woken up and prodded off (literally poked off the bus) with no explanation—it was our fault that we couldn't speak Vietnamese, but the drivers were just looking straight through us. We were in the craziest little town in the middle of nowhere, where we sat for four hours in the hope of another bus arriving. Another bus eventually did turn up, but we were moved on to another three buses after that.. The journey took 26 hours in total… My mind was numb by the end of it, and so was my mouth after just living on Oreos for the solid journey… it was definitely an experience I'll never forget—haha!

Question:

If you could only listen to one album during your next trip, what would it be?

Answer:

Oooooh damn. It has to be The 1975. Either one of their albums are ones that I spend 90% of my time listening to. Each song is so beautiful, and each one is so different from the last.

Weekly Wanderlust is AllSole's summer-long interview series with our favourite travel bloggers. This week we catch up with Matthew Pike, the man behind popular menswear and lifestyle blog Buckets & Spades. We chat to Mat about his travels in Japan, travel essentials and surreal experiences abroad.

Question:

What was the tastiest/strangest food you have tried while abroad? Are there any foods you can no longer eat at home because you've tasted it in its native country?

Answer:

I can't eat Pad Thai in the U.K—I refuse to, haha—it's just not the same, at all! Nothing beats having a Pad Thai straight from a Thai wok.  In terms of strangeness though… I tried a deep fried golden ball, which turned out to be sweet potato!! Deep fried sweet potato balls…. They were fluffy inside…. Why have I never heard of these before? It was unreal. You get roughly 15 large golf ball sized lumps of loveliness for roughly 30p.  I went back to Kanchanaburi in Thailand a second time mainly to show my boyfriend these balls. He was impressed and now I have no reason to go on about them to him so much, he knows now.

Question:

What is your perfect book or magazine for travelling?

Answer:

I do very little reading whilst away, but I want to change this so much. I'm currently reading The Power Of Now (Eckhart Tolle) and it's inspired me to read a lot more similar books whilst away, since I love how great I feel whilst reading it here.

Question:

How do you feel your travels informed your life?

Answer:

Travelling has taught me things I never knew I could know. It's hard to explain, but those who travel often will know this feeling. The feeling of complete independence, freedom, and a whole new level of satisfaction. It's also put me in difficult situations which have involved practising patience as well as forcing me to deal with last minute emergencies.

Question:

You can only take one pair of shoes in your hand luggage; what are the one pair of shoes you cannot do without while travelling?

Answer:

Weirdly, my jelly shoes. I've found a style I cannot live without. They're perfect for me in any weather—I love that I can literally be walking around (hurt and sweat free) all day and then just wonder into a lake if I want with them on (as you do). So far this year they've been on my feet in the Grand Canyon, L.A, the Sahara Desert, The Atlas Mountains, the pebble filled seas of Croatia, and I even strolled into Lake Geneva wearing them at the weekend.

Question:

What has been the funniest word/expression/language you have encountered during your travels?

Answer:

Oh my goodness. Vietnam springs to mind. My boyfriend and I met the craziest (but funniest) guy at 4am (this is the time we got kicked off of the bus during our hellish 26 hour journey), he rocked up on his Hello Kitty moped trying to sell us some beaten up books and he was obsessed with the German guy's beard who we were with. He cracked up at this guys beard by saying we were with 'Santa Claus' but the way he said it was just hilarious, it's so hard to explain through writing this! He was toothless which didn't help, so it sounded like this 'Sana-caawwww' he then turned to my boyfriend (with the little stubble that he has) and said… 'but you, sir, you may be female". It sure did make the whole bus situation 1000x better. The guy hopped onto his bike and made "miaow" sounds whilst biking off in to the orange sky sunrise.


Question:

What is the perfect bag for travelling?

Answer:

A lightweight rucksack, preferably with the option to have wheels on it since your shoulders can be pretty tight after a long while on the road. I have a 60 litre and I think it's way too big now; I really don't change clothes all that often, especially in Asia. So next time I will plan to pack less and enjoy my pain-free shoulders.

Keep track of Charlotte's adventures as well as her latest beauty and fashion tips on YouTube, Instagram, and her blog CH32.

Weekly Wanderlust is AllSole's summer-long series of interviews with some of our favourite travel bloggers. This week we chat to Sophee Smiles about her year-long adventure from Singapore to London, including travel tips, anecdotes and... frog porridge!