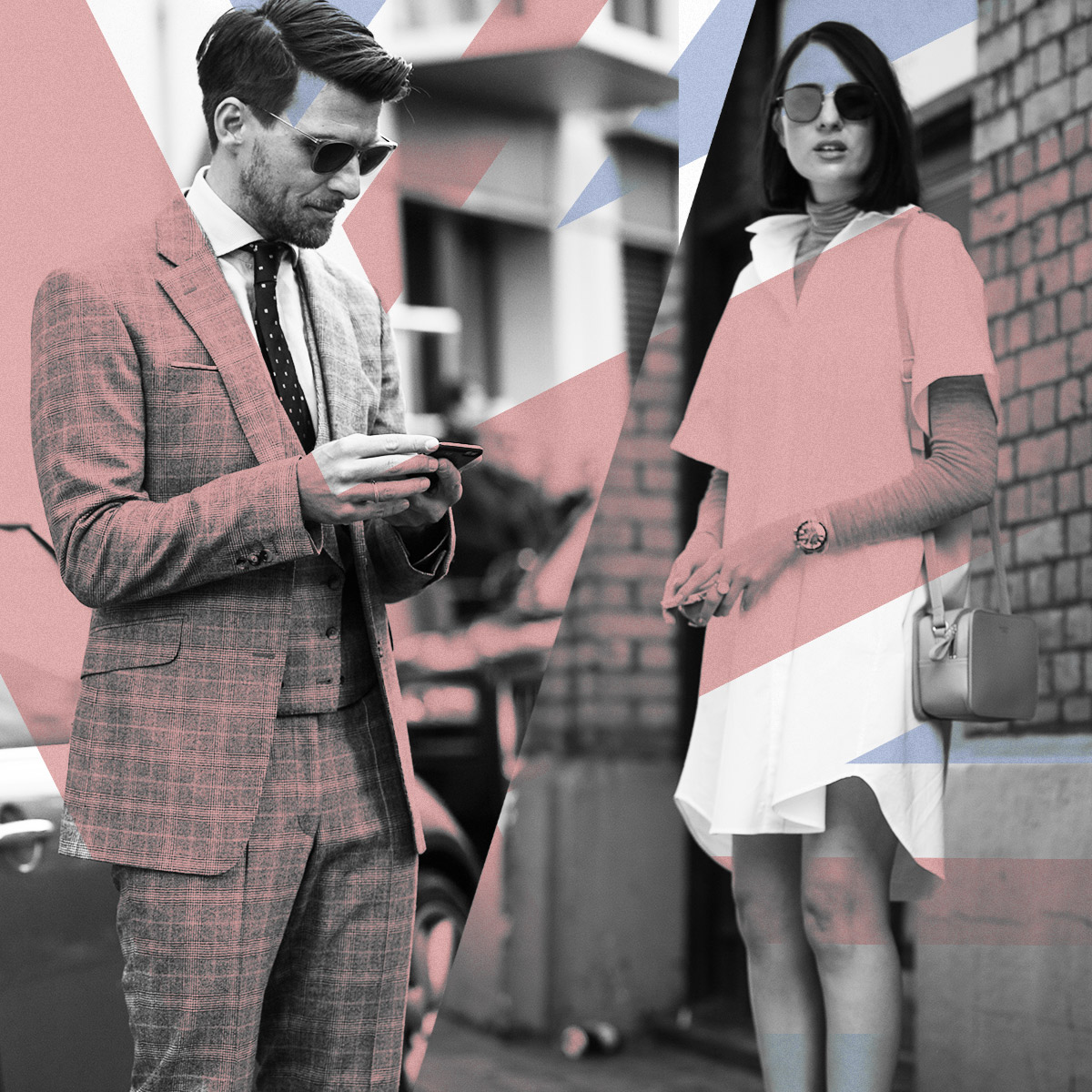 Over many decades, the United Kingdom has garnered a (deserved) reputation as the homeland of high-quality, enduring shoes. Using the finest materials and fastidious traditional methods such as the Goodyear welt, British brands have proudly led the way to take their place at the pinnacle of the shoemaking world. Famously, a large portion of the UK's leading brands were founded and remain in the English footwear homestead that is Northampton. A plentiful supply of oak bark and water necessary in the leather tanning process plus its excellent transport connections made the region a haven for shoemakers, with household names such as Dr. Martens and Tricker's hailing from Northampton.
While the UK fashion industry's manufacturing operations have largely been exported over to Europe and even further afield, many of our footwear brands continue to run operations from UK factories and offices. Great Britain is a country that gets great shoes, and the country's shoemaking tradition continues to this day. In celebration of our rich heritage, AllSole offers the definitive guide to our great British shoe brands.
Grenson
Founded by shoemaker William Green in a loft in the small town of Rushden, Northamptonshire in 1866, Grenson recently celebrated 150 years at the helm of English shoemaking. In those days, William Green and his team of co-workers would craft each individual shoe by hand in their homes and Green would distribute his growing workload by visiting his team individually on a daily basis.
Today, Grenson is an internationally respected footwear brand celebrated for the quality of its leathers, its meticulous manufacturing process, and as a symbol of great British craftsmanship.
Tricker's
Tricker's was born 40 years before Grenson and in the very same county. The outstanding craftsmanship of Tricker's boots saw the brand become a firm favourite across Britain's social classes, with everybody from farmers and industrial workers to the upper classes queueing up to get a pair. Tricker's remains at the pinnacle of British footwear until this day, with each and every shoe subjected to over 260 individual processes that offer a pair of shoes to last a lifetime.
Dr. Martens
Dr. Martens started out at the turn of the 20th century making modest workwear boots out of the small town of Wallston, Northampton. The brand is today famous the world over for its timeless silhouettes and durability.
Originally constructed with a hard leather sole, one of the brand's defining features is instead indebted to a German soldier named Dr. Klaus Maertens, who came up with the brand's patented air-cushioned sole to aid his broken foot. Throughout its history, however, Dr. Martens has remained a distinctly British label, and the brand celebrates this heritage with its Made in England collection.  Every shoe from this collection is handcrafted with a classic Goodyear welt in the brand's homestead of Northamptonshire.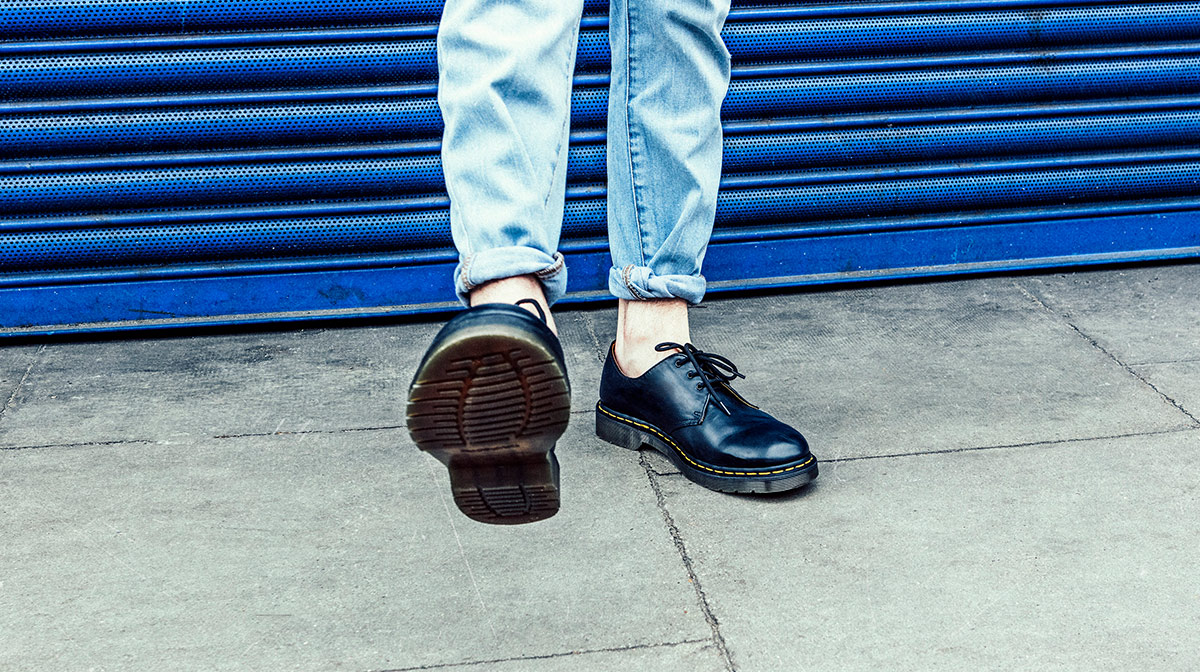 PS by Paul Smith
Synonymous with classic British style with a fun, colourful edge, Sir Paul Smith's designs are well made, easy to wear and seamlessly blend timeless British design with contemporary trends. Often amped up with a pop of colour or his signature multi-coloured stripes, the last PS by Paul Smith shoes collection for men and women once again embodies the brand's signature quality and minimalism, yet still maintain flair.
A unique and distinctly British brand, PS by Paul Smith began in 1970 when the label's namesake opened a modest shop in Nottingham. Sir Paul took evening classes in tailoring and in 1976, showed his first menswear collection in Paris. Mixing traditional and classic styles with a sense of humour and mischief, PS by Paul Smith remains a leading, eclectic and very relevant British footwear brand in 2017.
H Shoes by Hudson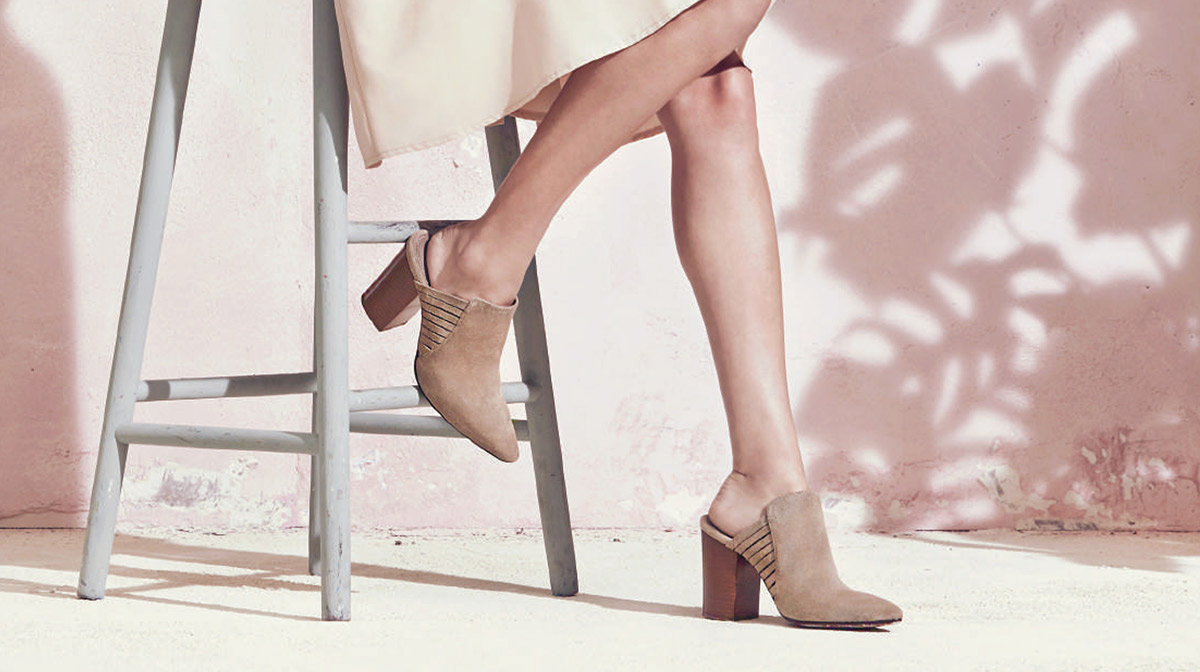 British shoe brand Hudson was founded in 1990, and has acquired a reputation for perfectly executed designer footwear with vintage finishes. H by Hudson is Hudson's rebellious younger brother — taking Hudson's classic silhouettes and adding a contemporary twist. In 2004, H men's was launched and H women's followed in 2008, offering women's brogues and military boots.
Central to H by Hudson's philosophy is the desire to offer a unique perspective on classic styles, inspired by the life and activity that surrounds them. The result is innovative footwear design and contemporary, casual footwear that is extremely wearable.
Ted Baker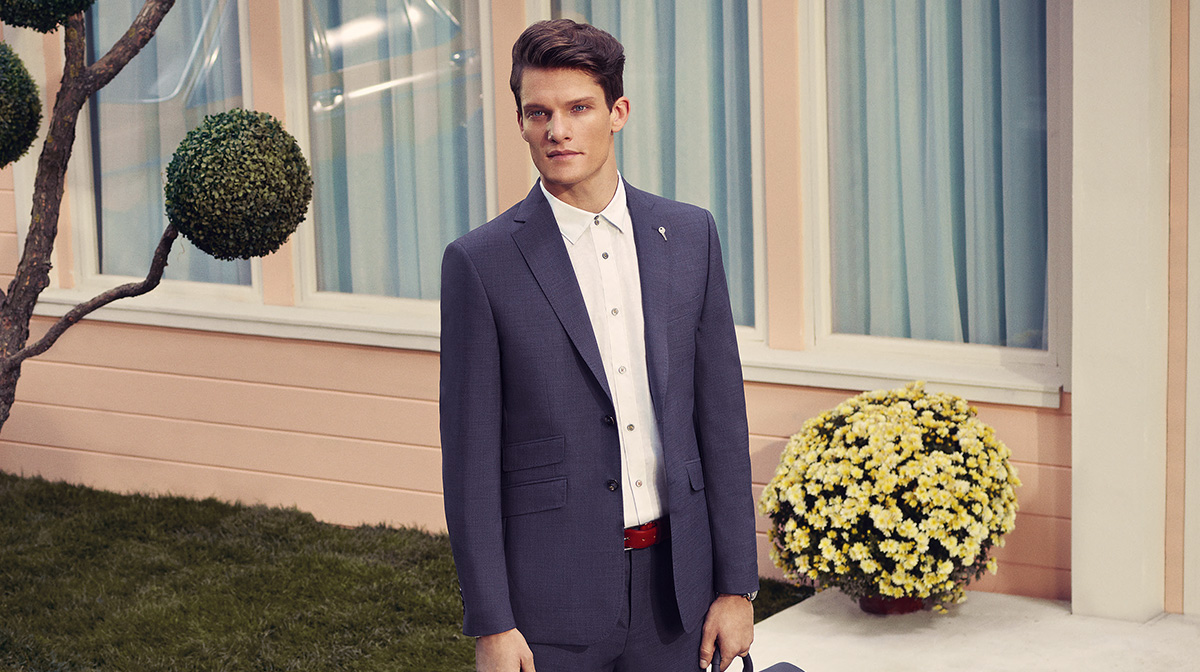 An internationally reputed fashion label, Ted Baker works with luxurious materials and statement prints to create fashion-forward collections. The trend-led design and quality of its main collection feeds directly through to the Ted Baker shoes range.
In 1987, Londoner Ray Kelvin came up with the idea of Ted Baker while out fishing. He wanted to create affordable clothing for fashion-forward men and women. Working in the family shop in north London from the age of nine, and spending time at his father's blouse factory in Tottenham, it was only a matter of time before Kelvin ventured into fashion retail. A year later, his first store was opened in Glasgow, quickly followed by Manchester, and Nottingham before venturing back home to the British capital.
Under the brand motto 'No Ordinary Designer Label', Ted Baker puts its heart in everything it produces, focusing on quality and attention to detail—all with a quirky sense of humour. This quintessentially British brand is now a global brand, with accessible, high quality shoe styles ranging from comfortable and casual to polished and refined.
Clarks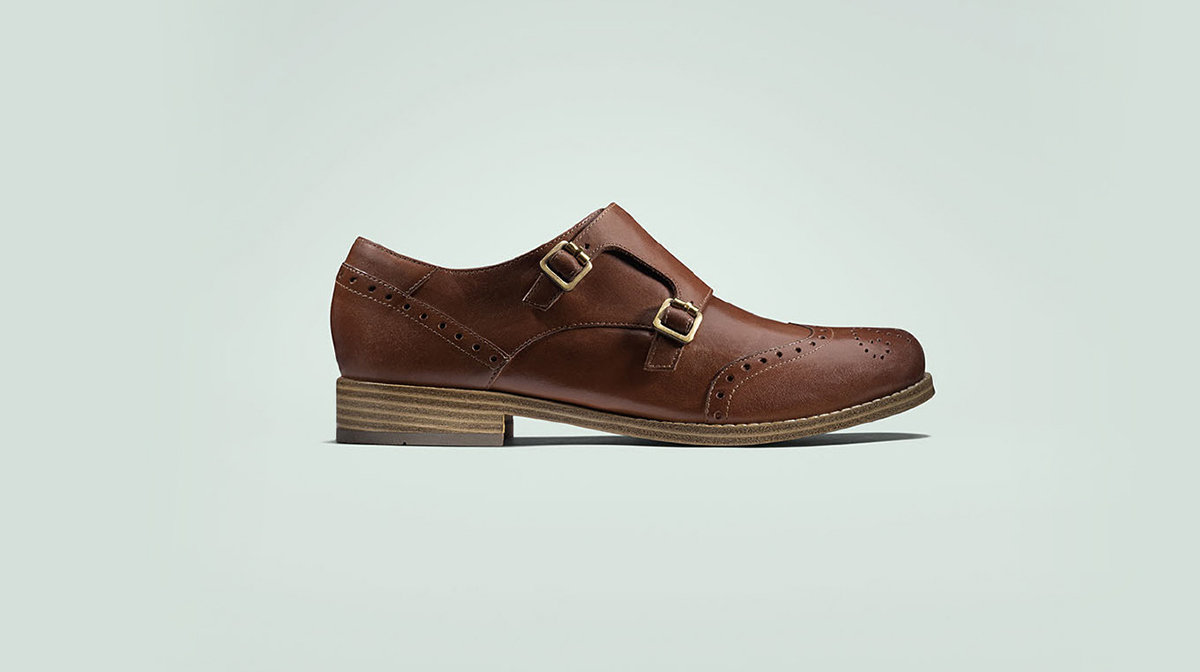 Since modest beginnings starting out in a small tannery in the early 1800s, Clarks has become an ephemeral British label seen on the feet of icons ranging from George Harrison and Bob Dylan to Wu-Tang Clan and Ghostface Killah. Founded in 1825 by two brothers – Cyrus and James Clark – in Somerset, England, the company started out by creating rugs out of sheepskins. In 1828, James began using offcuts from the rugs to produce slippers; the first Clarks shoes.
After years of developing trade and award-winning designs, Clarks went one step further in 1873 when James' son William mechanised the shoemaking process, bringing the company to the forefront of technological innovation. By the early 1910s, Clarks became a must-have brand among the style-conscious in London, with new premium and fashion-forward designs developed for discerning customers.
Today, the brand continues with the innovative stance it's always taken, creating styles inspired by its rich archives, timeless classics and new contemporary designs, often collaborating with great British designers such as Orla Kiely and Christopher Raeburn. From reimagining its classic Desert boots or Wallabees to creating modern classics such as the Clarks Trigenic, Clarks is a brand that epitomises the inventive British approach to footwear design and quality construction.
Hunter
Perhaps best known for its festival staple wellies worn by such British icons as Lady Diana and Kate Moss, Hunter boasts a 160 year heritage of crafting premium quality rubber footwear with outstanding robustness—crucial for festivals. Founded in 1856, Hunter has since served everyone from British soldiers through two World Wars to royalty and casual Sunday walkers with their robust, waterproof Original Wellington boots.
In more recent times, Hunter has garnered a cult following among celebrities and bloggers. With a distinctly British feel, the Original green boot is today an iconic piece of British footwear history and that famous silhouette has since proliferated in a full range of colours. Despite its vastly expanded range of styles and products, Hunter has retained its detailed approach to creating products that combine timeless design and sturdy construction.
Best of British: Editor's Picks