KEEN is a shoe brand that designs versatile outdoor shoes, fit for everyday life. Creating trainers and sandals for those that love an adventure but equally need something for the city or office, their multi-purpose, modern footwear has made them a go-to brand for men and women. Looking closely at the American-based brand, here's what you can find in our KEEN buyer's guide covering everything you need to know… 
About KEEN 

Sustainability 

Size Guidance 

Best-selling styles
KEEN Styling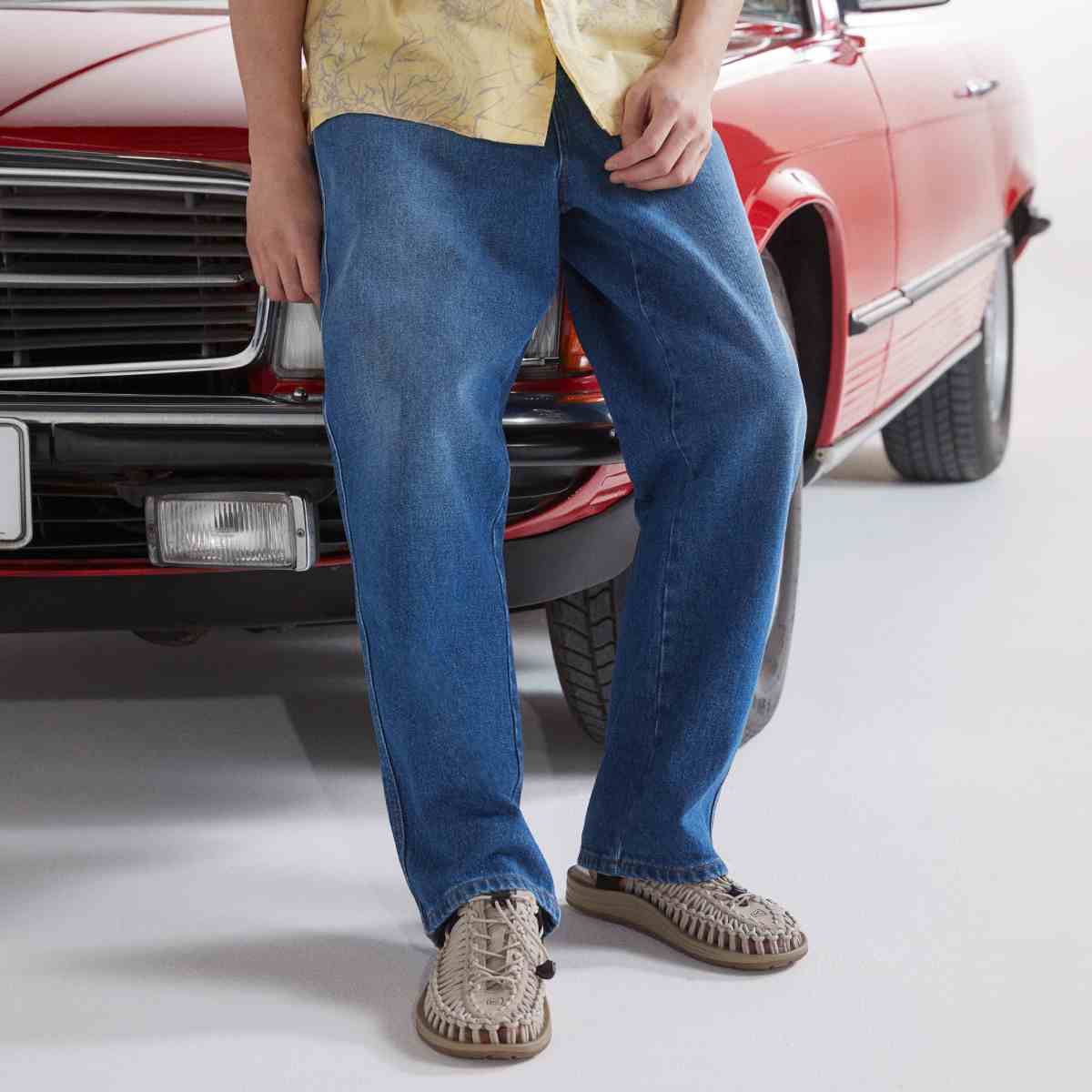 Who founded KEEN? 
KEEN was founded by Martin Keen and Rory Fuerst in 2003. It is an outdoor footwear brand that specialises in sandals, boots and trainers that are designed to be practical no matter what the adventure. 
When was KEEN founded? 
KEEN has been making footwear since 2003 launching with their Newport Sandal which is still their #1 best seller. 
Are KEEN shoes made in the US? 
KEEN are of the few brands that have their own shoe factories. Yes, KEEN does in fact manufacture some of its shoes in Portland, Oregon. 
Where are they made? 
In early 2006, KEEN relocated its headquarters from California to Portland, Oregon. KEEN shoes are built between the brand's factories located in Portland, Dominican Republic and Thailand. This always them to be closer to the manufacturing processes and the people who ensure the level of quality and craftsmanship. 
The brand also works with factories in Cambodia, Vietnam, China, India and Europe. The brand works closely with all suppliers to ensure that they are consciously created and the quality is not compromised. 
Are KEEN a sustainable business? 
The brands have adopted a consciously created approach to shoemaking. They are conscientious about every choice that goes into making our products. Their four main pillars are material, ethical, chemicals and product life span. 
The brand harvest waste materials creating its shoes out of recycled materials. The products are ethically sourced making sure they look after the communicates that create the shoes. They also don't use harmful chemicals on their shoes with Leather Working Group-certified tanners making them cleaner with solutions that reduce chemicals, water pollution and energy usage. Lastly, KEEN shoes are made to last you forever with a durable, comfortable and versatile shoe. Meaning you are less likely to replace the shoe, slowing down consumerism and your fashion life cycle. 
Is KEEN a private company? 
KEEN is a family-owned business and is based in Portland, Oregon however they do have offices in the Netherlands, Japan and Canada. 
Are KEEN shoes good for your feet? 
KEEN has always strived to design shoes that are good for your feet. Their very first line featured toe bumpers as a protection design feature. But the brand didn't stop there, KEEN shoes are built to support orthotic solutions of various kinds. 
KEEN shoes have a roomy toe box, this is designed for foot health and comfort. It protects against bunions and hammertoes when partaking in outdoor excursions. The roomier toe box also helps improve balance and plantar fasciitis which is the pain you get on the bottom of your foot, around your heel and arch.
They also make sure the foot is supported. KEEN sandals in particular come with an antomically shaped footbed with facilitates your arch support. The KEEN shoes are also built to support the foot and relieve orthopaedic problems. Coming with a removable sock liner so that you can add customer orthotic inserts. 
Are KEEN's true to size? 
The letter 'H' on product pages stands for half sizes. For example, 7H is equal to a US 7.5 but you can use the size guide below to convert your size in UK and EU sizes. 
As a general rule, go up 1/2 size from your standard shoe size then work from there. A few more issues you may want to consider: KEEN with the eVent or KEEN.DRY water resistant membrane tends to have less interior volume in the toe box area of the shoe, so sizing up to some extent is sometimes necessary. Also, note what time of the day you try shoes on for fit. Later in the day is best since your feet tend to be at their widest. 
Do KEEN shoes run wide? 
KEEN shoes have a wider toe box than other shoes, but our actual shoe widths are standard. Our women's shoes come only in a 'B' width, while our men's feature a 'D' width. Each style fits according to the intended use. Trail running and hiking styles have a snug performance fit, whereas BLVD category styles are built for urban trekking and have a more accommodating fit. Any KEEN style featuring the adjustable elastic bungee lace closure accommodates various foot widths. The Original Fit can be found in the Newport, Targhee II, Austin, and Presidio. 
Are KEEN shoes waterproof? 
KEEN's waterproof technology is called KEEN.DRY. It is not applied to the outside of the shoe, but is in fact a membrane that seals out water from the inside. While KEEN.DRY works from the inside to prevent water from getting in, a water repellent helps rain bead off from the outside so it doesn't soak into the material. They use a PFAS-free alternative that repels water without using harmful chemicals.
KEEN footwear best-sellers…
Newport Sandal 
Higher-traction rubber outsole

Multi-directional lug pattern with razor siping

Lace-lock bungee system

Eco Anti-Odor for natural odour control

Original Fit–Iconic KEEN fit with generous space across the forefoot for toes to spread out