Following on from our Mini Me Styling post with photographer Louie, we decided to challenge a few of our favourite mummy bloggers to see how they adopt the 'mini-me' styling trend.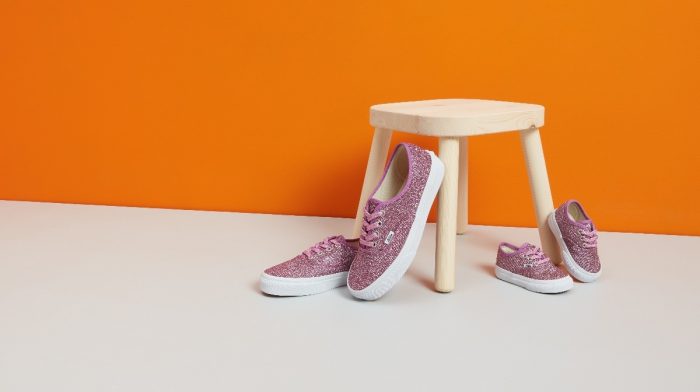 Our favourite kids styling trend of late is the 'mini me' phenomenon. Our AllSole buyers have picked out their favourites for you ahead of the winter season.
Buy now

with Allsole

Being a mother to two young children, Jesse and Jenson, Lucy knows the importance of balancing style with practicality when dressing the boys. She mirrors her own love of fashion, beauty and travel when styling Jesse and Jenson.

I absolutely love Converse on my two boys. I think they give any outfit style and look great with camo joggers. I have also recently discovered a love for Dr. Martens and I love the fact they are universal so I can match with my boys, the same goes for converse. I love Dr. Martens with jeans or tight joggers, styled with a bomber jacket.

Buy now

with Allsole

When it comes to styling daughter Zara, Elise likes to inject her own affinity for minimalist fashion in a 'mix and match' style capsule wardrobe.

I mainly style Zara in neutrals with a pop of colour that suits her. After choosing seasonal clothing I'll pick two or three statement pairs of shoes that will match all the outfits. One going out pair (such as a pair of Mini Melissa), one comfy casual pair (such as her favourite Converse) and one practical but stylish pair (UGG boots never go wrong!). I love styling her wardrobe each season, it's so much fun! Planning it all in advance and keeping it minimal helps with sticking to a budget and makes choosing outfits and getting dressed every day easy, quick and fun!

Buy now

with Allsole

First-time mother and fashion design graduate Atosa is a pro when it comes to creating effortless yet practical style, especially when dressing her son Kasra. Opting for classic styles and core basics for ease, Atosa uses accessories and footwear to keep Kasra in touch with the latest trends.

When it comes to styling my son I go for basics every time, it's classic easy and effortless. I find it difficult with boys-wear as fashion choices can be quite limited at times. Footwear is so important, especially now he's at the age where he's always on his feet, aged 5 going on 25! So trainers are always a good all year round choice, white in the summer and black for winter. When it gets really cold, warm boots are a must! My favourite shoe brands for Bubba must be Vans and UGG.