Established on the banks of the Saucony Creek from which it takes its name in the 19th century, Saucony made its name largely during the 1980s and '90s when it released the iconic silhouettes now making up its popular Saucony Originals collection. Like many of its competitors at that time, Saucony's passion was in creating industry-leading sports performance sneakers which would go on to become casual favourites thanks to their robust, practical build which offered durability, comfort and style all in one.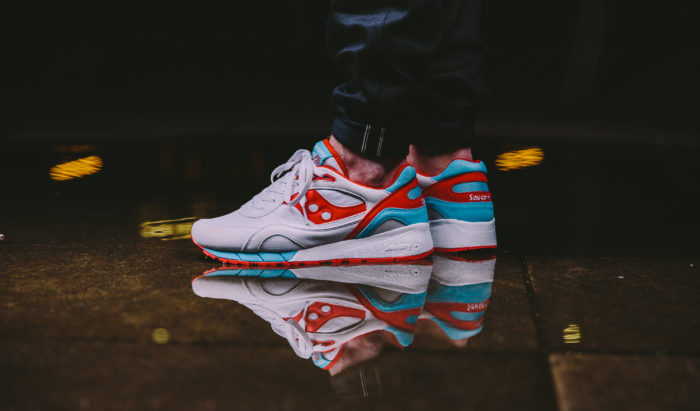 Iconic Massachusetts brand Saucony boasts a rich heritage stretching back to roots in 19th century Pennsylvania. Having already carved itself out as a leader in sports footwear, the brand reached its golden age in the '80s and '90s with its iconic sneaker silhouettes.
The Saucony Originals collection sees the brand delve back into its archive to reimagine its classic styles—from the Jazz to the Shadow Original—in new, contemporary iterations. For Spring/Summer '17, the brand has unveiled a new iteration of its Grid SD silhouette with a new luxe diamond-quilted suede upper. Remaining faithful to the GRID family with the brand's signature midsole cushioning system, the Saucony Quilted Grid SD features a moulded forefoot, quarter straps and reflective material at the heel. Originally released in 1991, the new updated Grid SD is finished with Saucony's classic Shadow 5000 outsole and the brand's signature three dot stripe to the side.