WHAT'S THIS!? WHAT'S THIS!? 
The new Vans x The Nightmare Before Christmas collection is here, fresh from Halloween Town.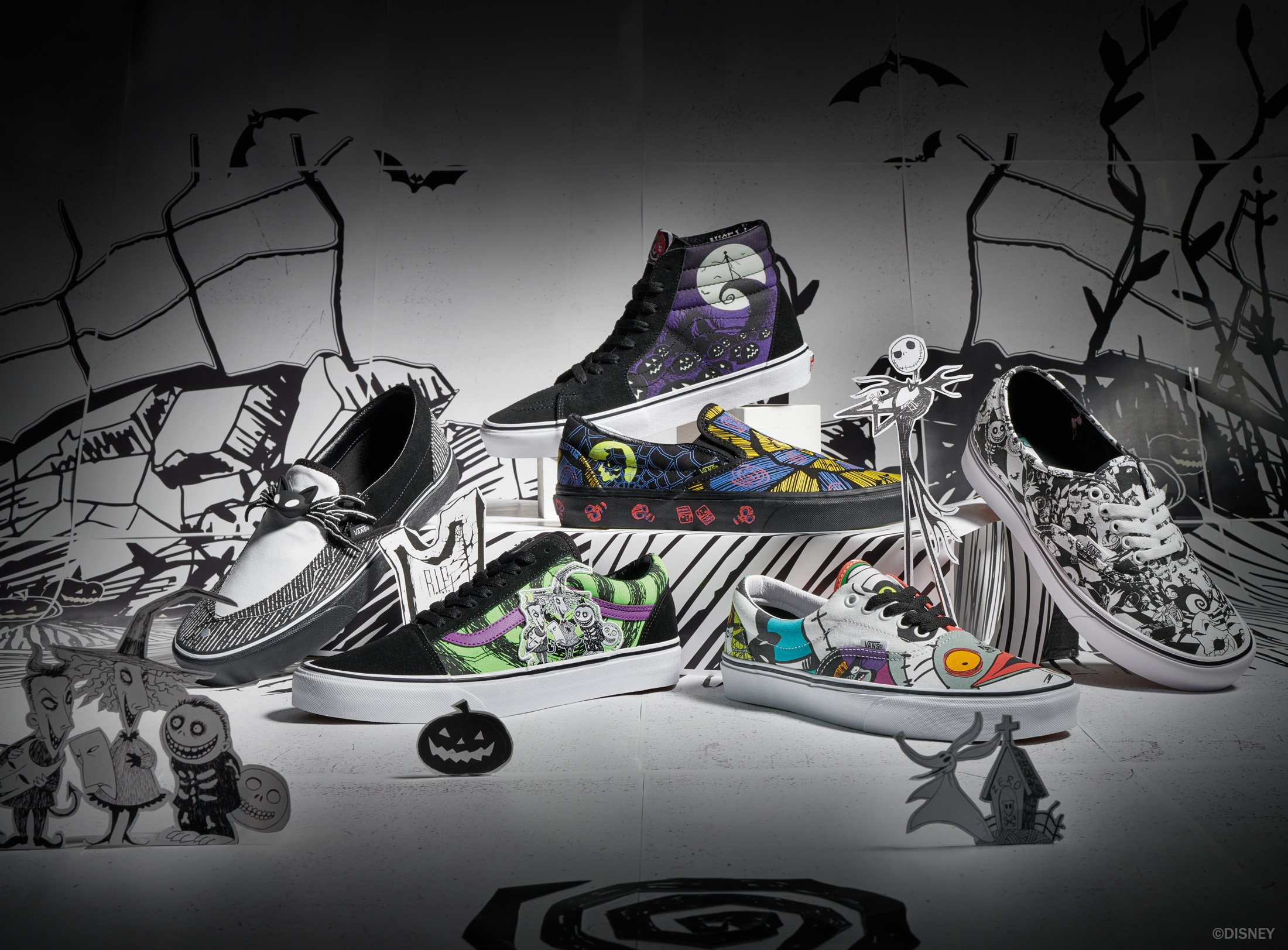 After being founded in 1966, Vans have released many collaborations throughout the years with some of the most exciting and iconic designers, bands, artists and films around. And their latest offering is no exception; collaborating with one of our favourite cult classic films, The Nightmare Before Christmas. 
The film originates from a poem written by Tim burton in 1982 and is now beloved internationally for its iconic characters, wicked humour and famous verses. The genre of the classic movie is cohesive with the traditional Vans grungey style, making it a perfect partner for the brand's newest collab. Perfectly timed for autumn/winter dressing, Tim Burton's 1993 twisted musical is always a firm favourite for the Halloween to Christmas period.
The Vans x The Nightmare Before Christmas collab includes vibrant pieces with decorative designs inspired by Halloween Town and its residents. Here are our top picks from the collection.
Buy now

with Allsole

The traditional black and white slip-on has been transformed into the iconic character Jack the skeleton. A monochrome masterpiece that captures the essence of the collaboration through the elevated simplicity of the statement slip-on silhouette.

Buy now with free delivery