AllSole is hugely excited to introduce our new weekly feature: Weekly Wanderlust. In this summer-long series, we have been fortunate enough to sit down with some of our favourite travel bloggers to discuss their experiences of life abroad. From unique travelling tales to tips on what to take and where to explore next, Weekly Wanderlust is a hub of discussion designed to intrigue and inspire you onto your next adventure.
In our inaugural interview we chat to Matthew Pike, the man behind popular menswear and lifestyle blog Buckets & Spades which was recently named the 7th most followed fashion blog in the UK by Les Cashiers. Mat established Buckets & Spades in 2008 while studying at the University of Central Lancashire, using it as a means to engage with creative ideas, contemporary style and design in what he now describes as 'more of a visual diary'. When not blogging or writing for websites including Cool Material and Menswear Style, Mat is an avid traveller and has recently returned from a trip to Japan. He is currently away exploring the United States.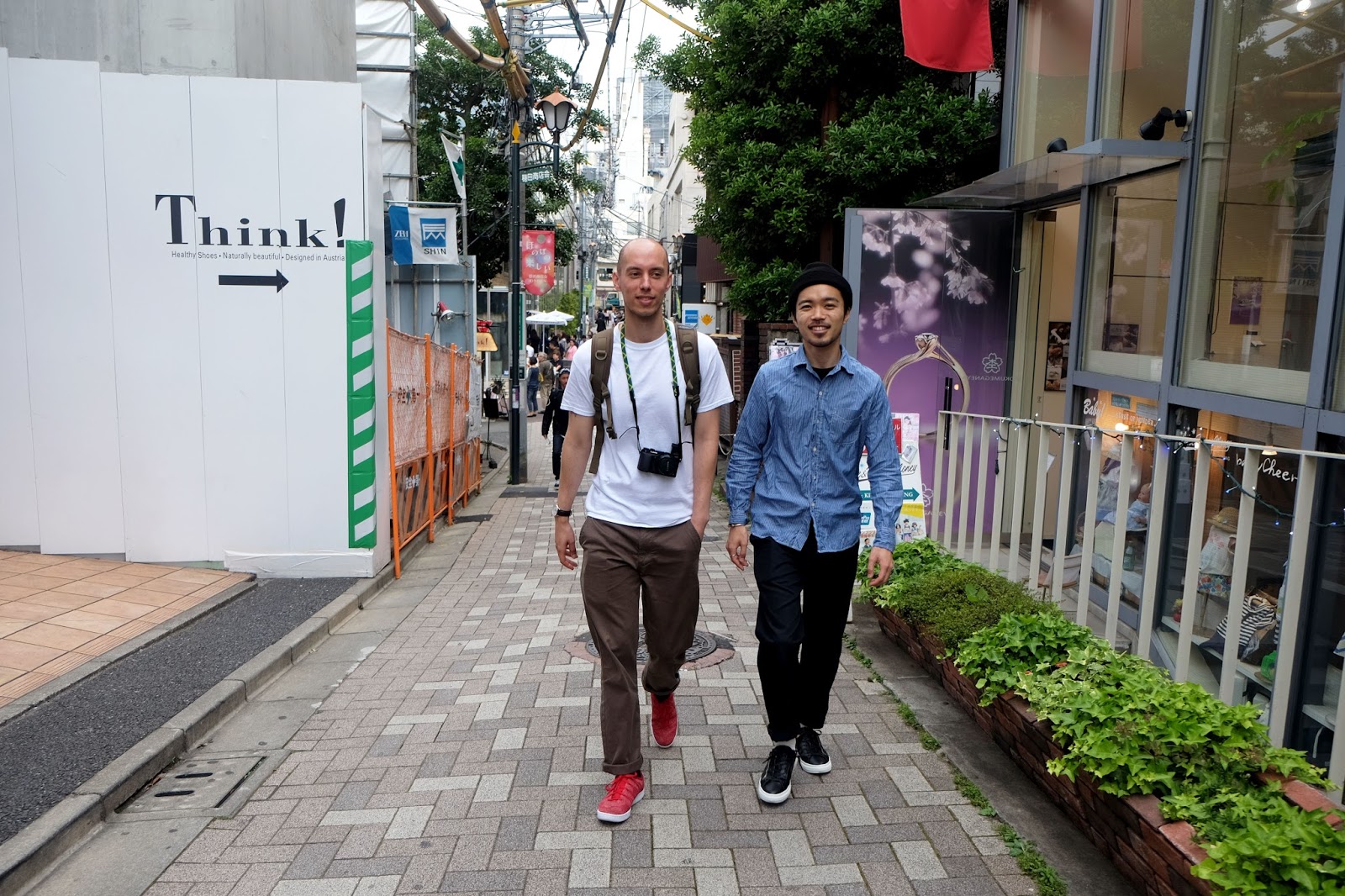 Question:

What has been your most memorable travel destination and why?

Answer:

I've just got back from 10 days in Japan, and in terms of experience and memories I think that will take some beating. It was part work, part holiday, which worked perfectly as my work is the big passion in my life. We visited Tokyo, Kyoto and Osaka. All three cities were very different from each other, but each held their own personality. I was struck by the homely welcome, how warm the people were, and the country's attachment to traditional values but being progressive at the same time.

Question:

If you could live anywhere in the world, where would it be and why?

Answer:

I think I would choose America, but I'm unsure as to which part of the country. The quality of life could potentially be amazing, and you could have access to so much. Or so little—that's your choice. There's just so much to explore, so many people to meet and so many adventures to start.

Question:

What are three key objects you could not do without while travelling?

Answer:

Minus the obvious passport, I've found that my Bellroy card holder has helped me cut down on the amount of stuff I need to carry around. I used to carry a bulky wallet, full of "just-in-case cards", but I really don't need half the stuff. Another would be a comfy pair of sneakers, which is a must for any of my travels. I either go for super sporty, or quite low-key. Another would be a battery bank for my phone and iPad.

Question:

What is the strangest thing you have seen or encountered while on your travels?

Answer:

I'm not sure if it's strange but one of the most surreal things of recent memory was being escorted off the Bullet Train somewhere between Kyoto and Tokyo. Make sure you check your tickets before boarding!

Question:

If you could only listen to one album during your next trip, what would it be?

Answer:

Anything by Johnny Cash.

Question:

What was the tastiest/strangest food you have tried while abroad? Are there any foods you can no longer eat at home because you've tasted it in its native country?

Answer:

I guess there's some pretty weird stuff going on in sushi, but I just smile and eat it. Some of the best food I've had is in America, especially the fish and steak. I'm always on the hunt for the perfect burger and beer, and that's what the US do so well, but I've had some amazing burgers in the UK of late.

Question:

What is your perfect book or magazine for travelling?

Answer:

My favourite magazine is Printed Pages by It's Nice That. Book-wise, I like anything with a hint of mystery or a good detective-style book—but they have to be realistic.

Question:

How do you feel your travels have informed your life? (e.g. are you more experimental with cuisine at home? Have you learnt a language? Met a partner while away?)

Answer:

I don't think it's changed any of my eating habits at home, as such, but I'm way more inclined to try new things or experiment with flavours now. I actually met my partner in my hometown, but we have travelled quite a bit together. My work takes me lots of places, which I am very grateful for, but sadly Hollie hasn't managed to come on many work gigs as she's always stuck at work herself. We are off to Las Vegas very soon though.

Question:

You can only take one pair of shoes in your hand luggage; what are the one pair of shoes you cannot do without while travelling?

Answer:

Oh man, just one? It would have to be a classic pair of beige/off-white lace-up sneakers. They have to be able to put in the miles, so they need to have a decent sole, be fully breathable and well constructed.

Question:

What has been the funniest word/expression/language you have encountered during your travels?

Answer:

Japan was tricky in terms of language. I mean, the basics were really easy to pick up but remembering to use them correctly was half the battle. I remember leaving restaurant, full of cool cats, and on the way out I shouted "hello" in Japanese, totally by accident. What a wally.

Question:

What is the perfect bag for travelling?

Answer:

I take a lightweight nylon backpack with plenty of pockets. The straps need to be padded and there needs to be room for my laptop.