With your summer travel fix out of the way, getting back into the working routine for autumn and winter can be trying without the sight of your next adventure on the horizon. Looking past the tourist hotspots and capital cities, Europe is full of photogenic and vibrant destinations that come into their own during the autumn months. Here, we pick of five of the finest city breaks off the beaten path for this autumn that offer outstanding value for money alongside an invigorating city experience.
Rotterdam, The Netherlands
The Lowdown: Far too frequently overlooked in favour of the country's better-known capital city, The Netherlands' second largest city is only now starting to be recognised for its impressive modern architecture, museums and vibrant young creative scene. Nicknamed Manhattan on the Maas for its distinctly contemporary architecture (thanks partly to architecture by iconic local born Rem Koolhaas), Rotterdam was razed to the ground during the Second World War but has rebuilt itself as a postmodern urban city buzzing with a young, creative population.
Where to eat: While any trip to Rotterdam shouldn't be without a taste of the original Dudok apple pie, it is The Fenix Food Factory that has us constantly yearning for a return to the city. Housed in a former warehouse on the old docks, the Food Factory is essentially a food court with local producers serving up everything from artisan meats and breads to home-brewed beers and organic cheeses. You can enjoy the fresh produce in the urban-styled interior of the former warehouse or, weather permitting, outside on the banks of the Maas.
Where to stay: As the city begins to be newly discovered by Europeans, a new generation of urban hotels and hostels are beginning to sprout up in and around Rotterdam. One of our favourites is the King Kong Hostel which offers affordable beds, a cool industrial interior aesthetic and plenty of relaxed common spaces perfect for hanging out with other young Europeans. But don't take our word for it—the hostel was recently named the best in The Netherlands by Hostelworld.
If you do one thing: With names including Rembrandt, Kandinsky, Dalí and Leonardo da Vinci among its permanent collection, a visit to the Museum Boijmans Van Beuningen is a must for anyone visiting the city.
Gothenburg, Sweden
The Lowdown: With Stockholm, Oslo and Copenhagen forming the Holy Trinity of destinations for travellers seeking a slice of Scandinavia, Gothenburg is one of the region's relatively undiscovered gems. Sweden's second largest city is the biggest for students, and its youthful population has transformed the city into a hub for urban creatives featuring a strong collective of independent shops, a spirited music scene, and an underground party culture.
Where to eat: While the city is renowned for its seafood, we would also recommend checking out The Barn. This American-inspired diner serves up some of the best burgers in all of Sweden and has some excellent cocktails to match, all from within a distinctly Scandi-cool restaurant.
Where to stay: Taking inspiration from 1900s Left Bank Paris, the city's Hotel Pigalle provides a luxury stay at the heart of the Gothenburg. The hotel's restaurant is also a popular hub for locals, serving up experimental takes on classic Swedish cuisine.
If you do one thing: Just south of the city and accessible by public transport is Gothenburg's very own archipelago. Despite its proximity to the city, the quaint and quiet fishing village of Styrsö Tången is notable for its slowed pace of life that allows you to soak in the quintessentially Scandinavian charm of the island.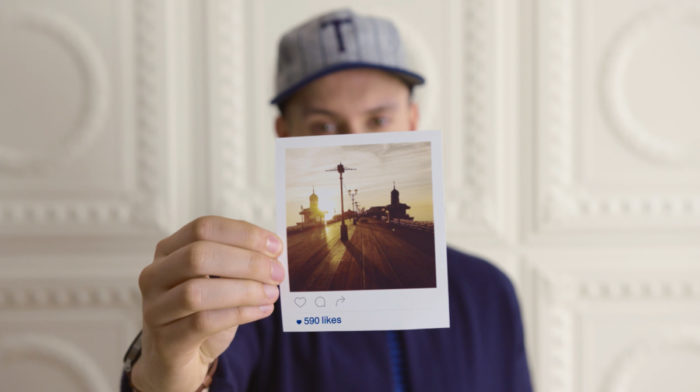 Weekly Wanderlust is AllSole's summer-long interview series with our favourite travel bloggers. This week we catch up with Matthew Pike, the man behind popular menswear and lifestyle blog Buckets & Spades. We chat to Mat about his travels in Japan, travel essentials and surreal experiences abroad.
Perugia, Italy
The Lowdown: Perched on a hill overlooking the picturesque valleys of the Umbria region, Perugia is a university city with a rich Roman history dating back to the ninth century BC. The city is best known for its Old Town, surrounded by its Etruscan walls, which gives the city its reputation as a cultural gem with must-see sights including Umbria's National Gallery and the National Archaeological Museum of Umbra. Modern Perugia is a vibrant student scene with independent boutiques and a refined café culture, with events such as its world-famous Jazz festival and October's international chocolate festival filling up the calendar all year round.
Where to eat: Found just a short walk from Piazza IV Novembre, La Bottega di Perugia specialises in traditional cured hams from in and around Umbria and serves up delicious, fresh and affordable lunch options that testify to the region's incredible local cuisine.
Where to stay: Perfectly situated between Umbria International Airport and Perugia's historic centre, the Castello di Monterone is a renovated medieval castle that encapsulates the historic charm and modern energy of the city. While the restaurant serves up fresh local cuisine throughout the day, the hotel also includes a small outdoor pool perfect for relaxing after a day exploring the city.
If you do one thing: While there is plenty to explore in Perugia's historic centre, we recommend venturing 25km south of the city to Castello Monte Vibiano Vecchio. This traditional Umbrian farm offers tours of the surrounding landscape in addition to exploring the vineyards and olive groves that date back centuries. Offering breath-taking views over the region's rolling hills, the guided tour also runs you through the significant role of Umbria in Italy's history as well as a chance to taste the bounty of its stunning landscape in the way of a wine tasting experience.
Antwerp, Belgium
The Lowdown: One famous for its port and diamond dealers, Antwerp is known today for its bustling art and fashion scene. The city's port made it one of Europe's most powerful cities in the 15th and 16th centuries, and Antwerp's rich history is evident from its impressive architectural sights including the Gothic splendour of its Central Station. Home to one of Europe's finest fashion schools, style is a crucial element of 21st culture in Antwerp and this October sees the introduction of a major fashion festival in the city which will include fashion shows, conferences and after-parties around the city.
Where to eat: Antwerp is famous for its seafood, and Bia Mara is a simple yet perfectly executed fish and chip shop. Focusing on fresh produce and serving up seasonal fish all year round, the shop also offers a good selection of traditional Belgian beers and a plethora of sauces to complement the variety of the dishes that leave the restaurant over the course of the year.
Where to stay: Hotel Matelote is a 16th century townhouse renovated with a modern, minimalist aesthetic located at the very centre of Antwerp's old town. The airy loft rooms are the epitome of urban luxury, decorated with a modern, minimalist aesthetic with sloping ceilings and exposed wooden beams.
If you do one thing: Belgium is loved around the world for its potent golden brews, and Antwerp's De Koninck brewery offers a fascinating insight into the country's brewing process while allowing you the chance to taste some rare, limited run beers that are not available anywhere else in the world.
Krakow, Poland
The Lowdown: Well connected to the UK's airports, Poland's second city has torn itself away from its moving history to become one of the most vibrant cities in Eastern Europe. While much of Poland was destroyed during the Second World War, the Nazis chose Krakow as their home and so the city is rare in offering a preserved historic centre with such gems as the Church of the Virgin Mary or the Wawel Royal Castle.
Where to eat: Like many alternative European cities, Krakow is dotted with American-inspired burger joints. Unlike most of these places, however, Krakow' s Antler specialises in 'poutine'—a Canadian/Quebecois delicacy of hand-cut fries smothered in rich, brown gravy and smothered with cheddar cheese. In addition to this, Antler serves up a plethora of different types of burger, all of which are united by their monstrous size.
Where to stay: Designed with an urban, modernist aesthetic, Aparthotel Stare Miasto is situated just a stone's throw away from the Main Market Square and offers industrial luxury in Krakow's centre. Exposed brickwork, wooden furnishings and marble bathrooms evoke the historic charm of old Krakow while each apartment offers all modern amenities necessary for the modern traveller.
If you do one thing: Hang out in the city's best bar, Alchemia. Located in the young, hip Jewish district, Alchemia is a legendary café, bar, restaurant and live music venue which has long been a rendez-vous destination for the city's creative inhabitants.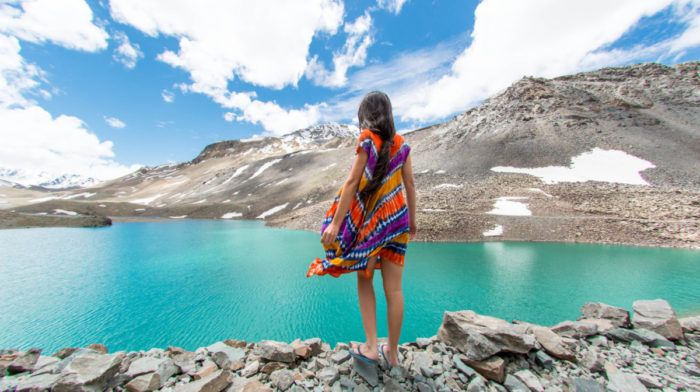 Weekly Wanderlust is AllSole's summer-long series of interviews with some of our favourite travel bloggers. This week we chat to Sophee Smiles about her year-long adventure from Singapore to London, including travel tips, anecdotes and... frog porridge!
Header image property of Aparthotel Stare Miasto