Today recognised as one of the United Kingdom's most iconic footwear brands, Dr. Martens established its reputation creating robust, practical boots with comfort and durability in mind. Embraced by the working classes upon their UK release in 1960, Dr. Martens were later picked up by punks rebelling against consumerist culture in the late '60s and '70s. Ever since Dr. Martens has become synonymous with rebellion, counterculture and the British working classes.
Here, AllSole offers a comprehensive guide to one of Britain's best-loved shoemakers and answers your question about the brand and its shoes.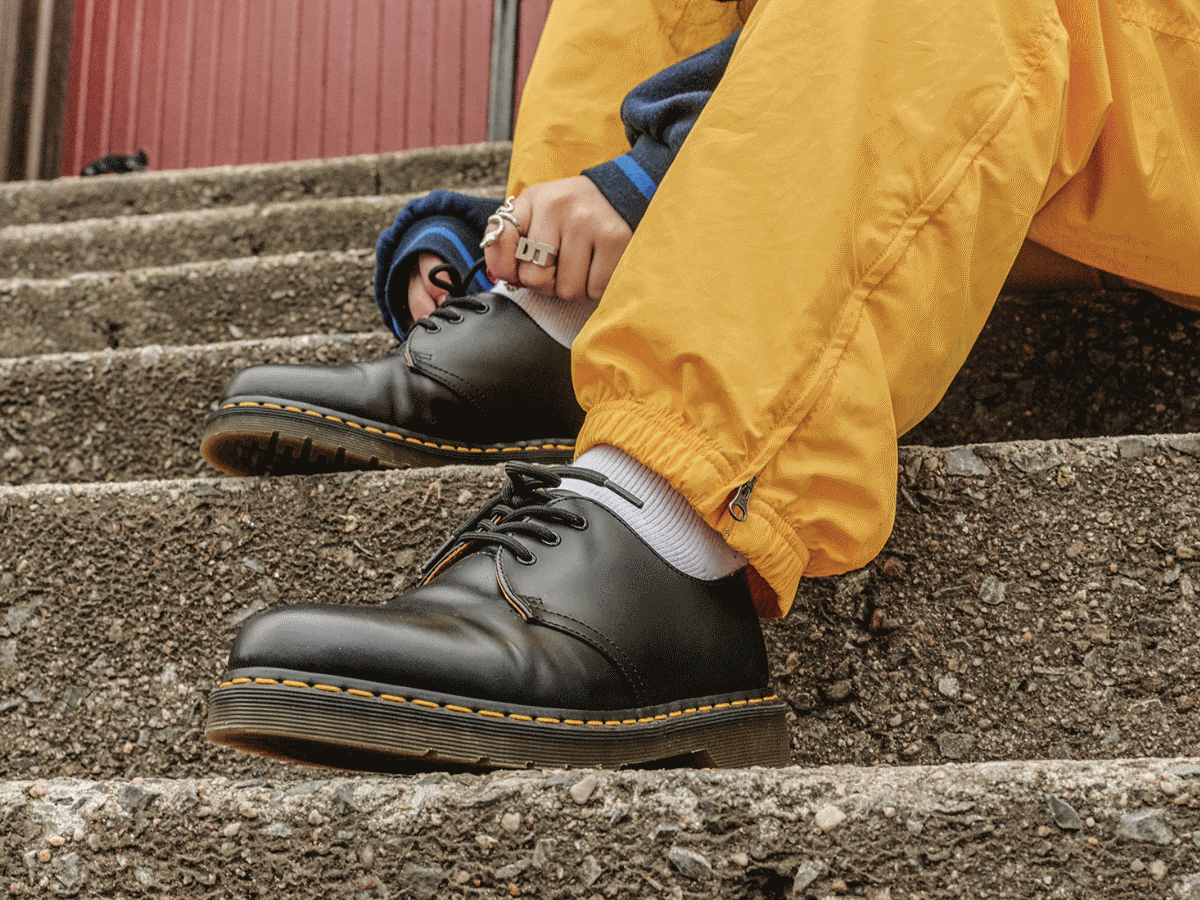 Can I resole my Dr. Martens?
The iconic Dr. Martens AirWair sole is famous for its hardwearing durability and should only need to be resoled in extreme circumstances.
Since most Dr. Martens boots are one-piece moulded, they would need to be returned to the factory for an entire new sole to be stitched on. If your shoes require resoling due to sudden unexpected damage, we recommend contacting the brand with information about your shoes to see if they may be repaired.
Where are Dr. Martens made in England?
Dr. Martens has produced its iconic shoes and boots from its Cobbs Lane factory in Wollaston, Northampton since 1960 and the factory remains in operation today.
Until recently all Dr. Martens shoes and boots were made in England at the brand's Wollaston factory, but the brand now also outsources production to various factories around the world.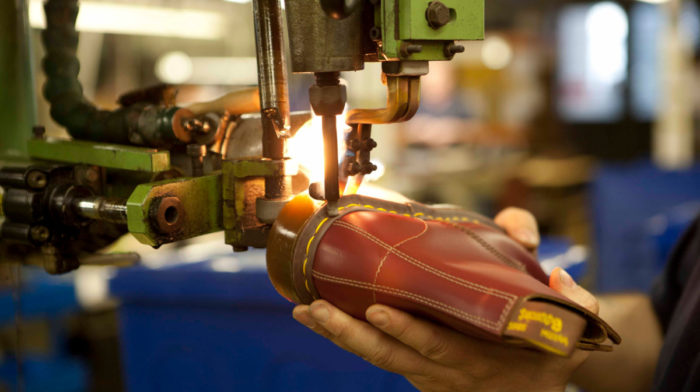 Dr. Martens takes us behind the scenes at the brand's iconic UK Cobbs Lane factory, the birthplace of many of the brand's most famous silhouettes including the 1460 and 1561, for a shoemaking masterclass.
How can you style Dr. Martens boots?
The iconic Dr. Martens boot is undoubtedly one of the most versatile footwear silhouettes of all time and has been styled by everyone from factory workers to punk rockers during its 57-year lifetime. More recently fashion influencers and bloggers have demonstrated the timeless quality of the Dr. Martens collection by styling them with everything from tailored suits to more casual jeans and tees.
For inspiration on how to style your Dr. Martens, check out our blogger style editorial which sees four influential bloggers style the collection or read our exclusive interview with blogger Bitchin' Blonde which sees her style the classic 1460 boot.
Do Dr. Martens shoes run big, small or true-to-size?
Dr. Martens can differ in size and this depends on the last that the shoe has been made with, therefore sizing depends on the style you are buying.
We would suggest that you try the footwear on and if they are found to be unsuitable, we are more than happy to process a full refund for the shoes providing that the order is returned in the required condition. You can then place a new order for the correct size.
If you are between sizes, then you may benefit from using an insole in the larger size.