Today recognised as one of the United Kingdom's most iconic footwear brands, Dr. Martens established its reputation creating robust, practical boots with comfort and durability in mind. Embraced by the working classes upon their UK release in 1960, Dr. Martens were later picked up by punks rebelling against consumerist culture in the late '60s and '70s. Ever since Dr. Martens has become synonymous with rebellion, counterculture and the British working classes.
Here, AllSole offers a comprehensive guide to one of Britain's best-loved shoemakers and answers your question about the brand and its shoes.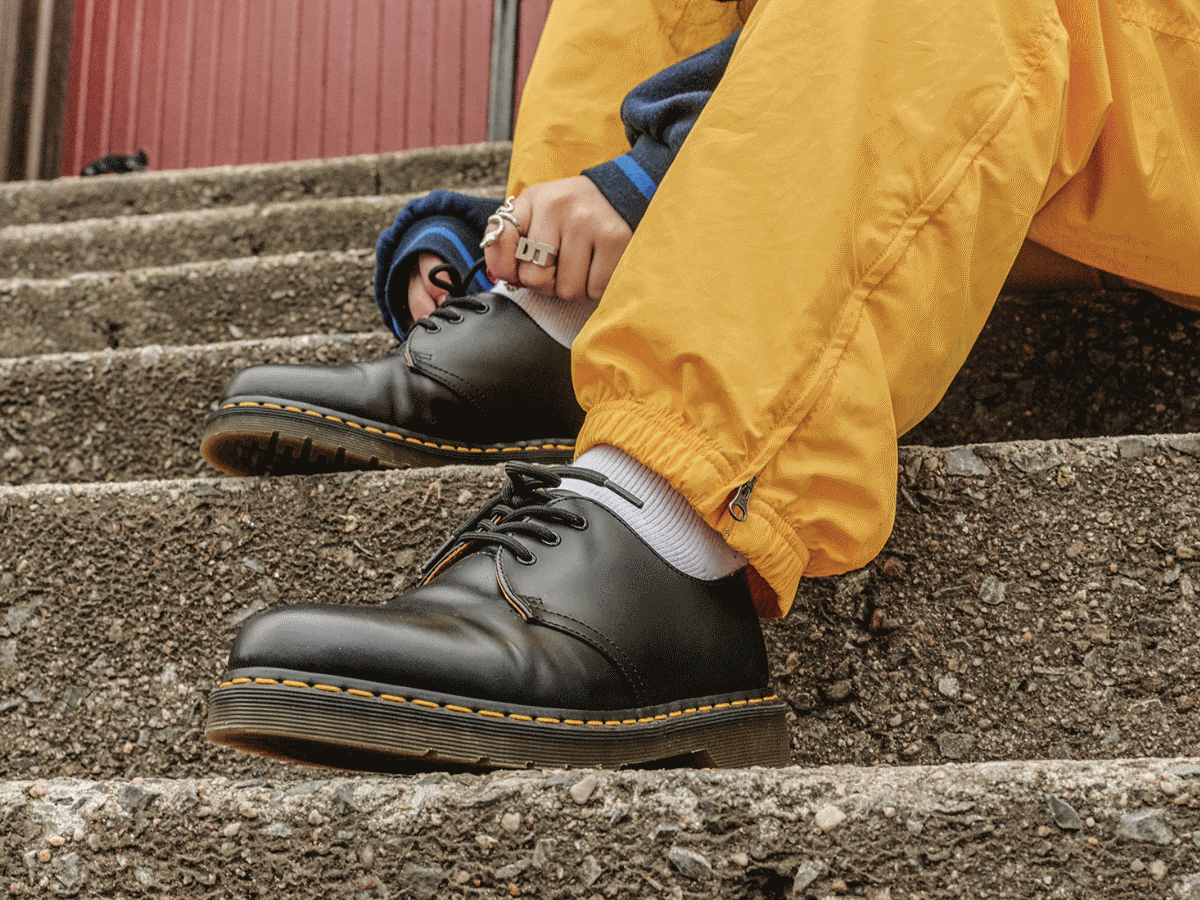 How do I break in Dr. Martens?
First of all you need to ease yourself in – start by walking around on soft indoor surfaces and getting used to feel. Do this every other day for best results.
Soften the boots with the Dr Martens' Wonder Balsam. The blend of cocounut oil, lanolin and beeswax will hydrate and ease the leather and soften gently.
Remove the inner sole if you're finding that you're feeling pressure on the top of your foot when walking, or if they feel too tight.
If loose, wear thick socks. This can also be a great way to stretch the leather whilst protecting your feet and ankles to.
Never socak them in water as this will loosen sticking and over time, may crack the leather.
Do Dr. Martens shoes run big, small or true-to-size?
Dr. Martens can differ in size and this depends on the last that the shoe has been made with, therefore sizing depends on the style you are buying.
We would suggest that you try the footwear on and if they are found to be unsuitable, we are more than happy to process a full refund for the shoes providing that the order is returned in the required condition. You can then place a new order for the correct size.
If you are between sizes, then you may benefit from using an insole in the larger size.