They say imitation is the sincerest form of flattery, and there's a reason why UGG are the most imitated boots in the world. You're never too far away from this iconic style, especially in autumn and winter. This season Belle Hadid and Hailey Beiber have already been seen in the new platform ultra mini, so get ahead of the curve and make sure you get your hands on your favourite pair while you can. Here's our guide to help…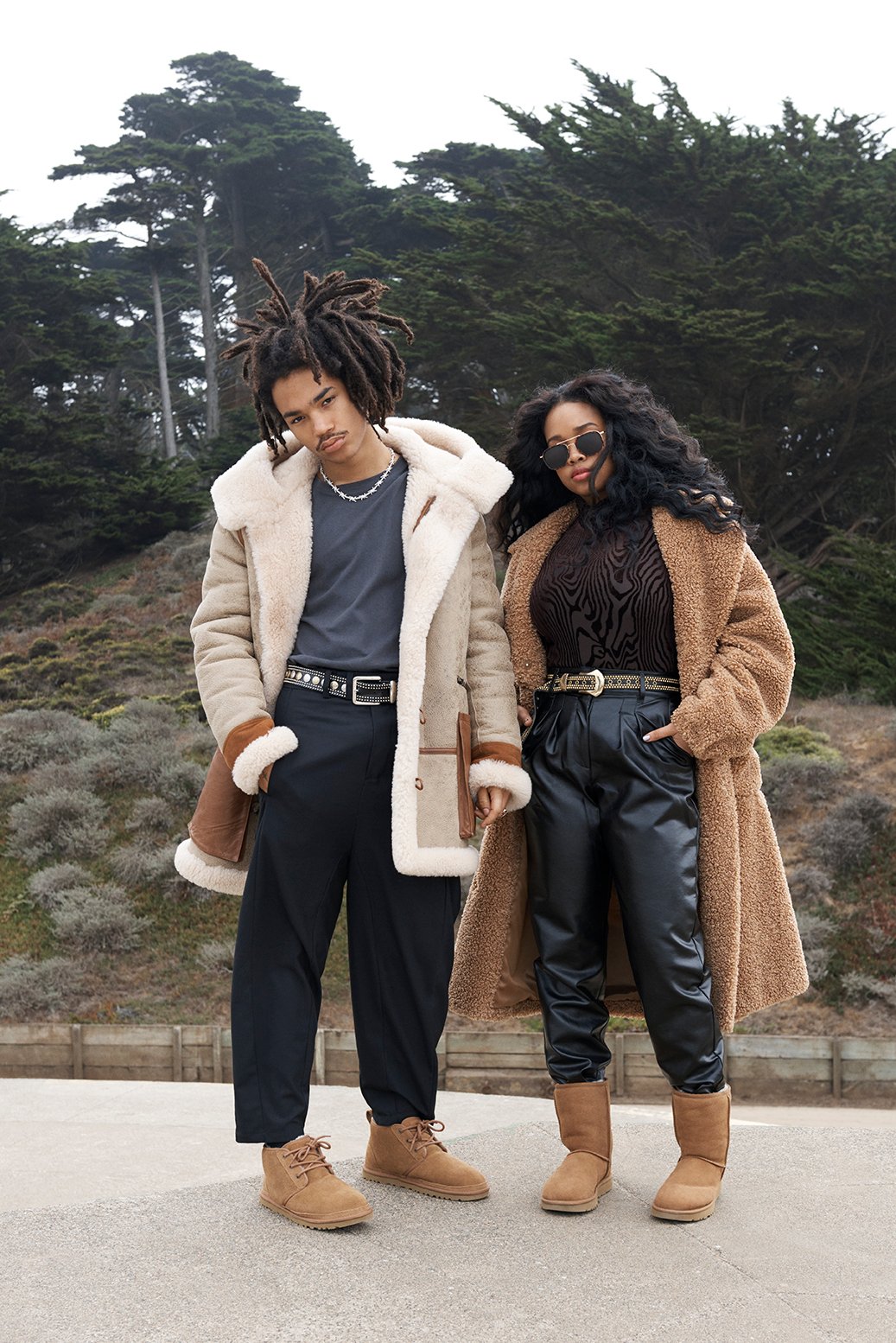 # 1 What's the history of UGG?
Kicking off our UGG buyer's guide, we're taking it back to the beginning. UGG was founded in 1978 in the most unlikely place; southern California. Founded by Australian surfer Brian Smith and his friend Doug Jenson, the pair merged a love for Australian craftsmanship and sheepskin, with the relaxed easy-going Cali attitude. While the boots gained popularity within the surfer community of California at first, they were quickly picked up by athletes in the winter Olympics and then by us, finding their way into our regular winter wear.
Over the years they've been loved by stars, including Oprah Winfrey, Blake Lively, Alexa Chung and even Leonardo DiCaprio. They've even been featured in Vogue, walked runways at New York Fashion Week and done collabs with designers like Jimmy Choo and Swarovski. So your cosy boots have a high fashion history.
#2 What are UGGs made of?
The classic UGG boots are made of Grade A Twinface sheepskin with a lining made of natural wool woven into a durable backing for that signature fluffy inner. The sole of UGGs is their signature treadlite sole which provides extra cushioning and traction on wet surfaces, perfect for cold winter mornings. 
The quality of their sheepskin is really what makes UGG special. It goes through extensive checking to ensure it's quality, requiring a 'stand up' thickness around the entire piece to ensure durability and a luxe feel. Overall the sheepskin is checked six times during the process so only the highest quality material makes the cut.