April: the month that festival season kicks off with celebrity favourite Coachella, and the slightly less glamourous April showers grace us with their presence. All of this means one thing – you need a new pair of shoes. Look no further than Hunter, the go-to brand for stylish wet-weather and festival-essential wellington boots, or on-trend sliders for that warmer weather if you're lucky enough to be heading to Palm Springs in the next couple of weeks. With the new Hunter collection now on AllSole, we're taking inspiration from some of our favourite bloggers for some of the most stylish ways to wear the shoes.
Shop the new Hunter collection on AllSole here.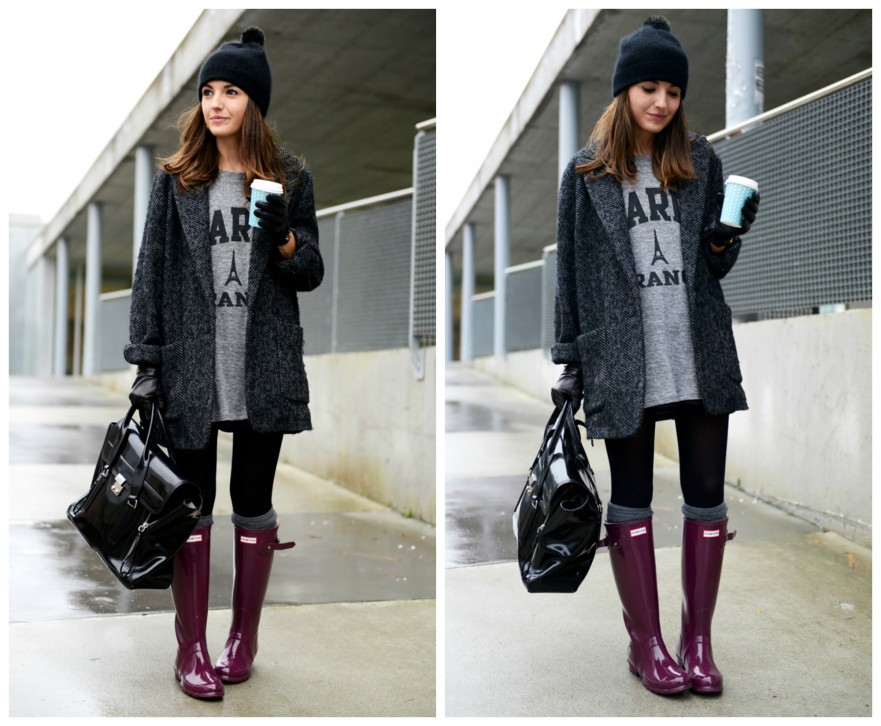 Blogger Alexandra from Lovely Pepa does layered, off-duty style to perfection, pairing boxy oversized grey and black pieces for an easy weekend look. Her purple Hunter wellies add the perfect pop of colour to her otherwise dark outfit, and are a unique style touch. View the original post here.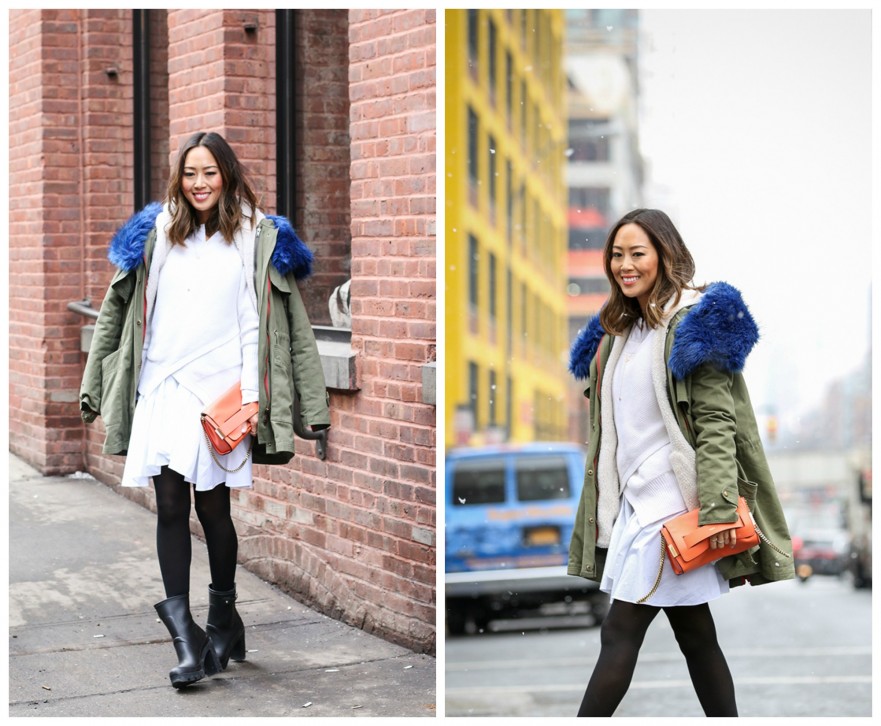 At New York Fashion Week, super blogger Aimee Song went a little different with chunky heeled Hunter boots. Perfect if you need a waterproof boot but want a more city-friendly style, this pair is the best of both worlds. View the original post here and get the look with Hunter heeled Chelsea boots on AllSole.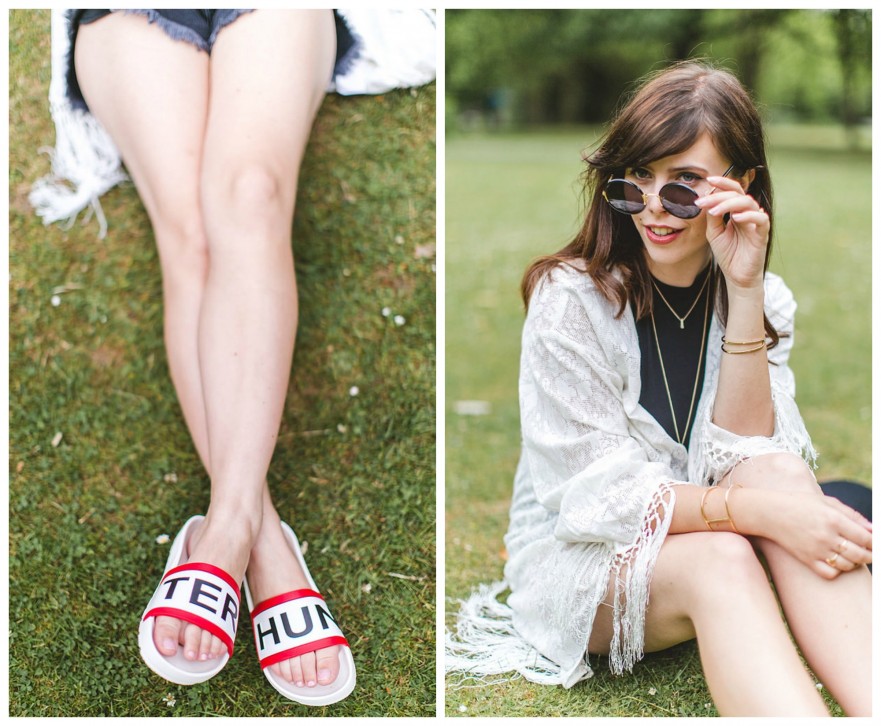 Making us dream of summer, blogger Carrie from WishWishWish pairs her Hunter slides with denim shorts, kimono and festival-ready round sunglasses. Shop the slides on AllSole here or view the original post here.