If the sound of the postman delivering your new pair of designer shoes is one of the joys in your life, then the feeling of aching, blistered, painful feet after day one is surely the moment that brings you crashing back to reality. Whether your shoe of choice be a smart brogue or strappy sandal, stiff leather can be enough to put a dampener on your new shoe love and relegate them to the back of your wardrobe.
But breaking in your new shoes needn't be a painful experience. No matter what your shoes are made from, their material— including even the most robust of leathers— will be pliable and ready to take on the shape of your foot for bespoke comfort. By taking a few simple precautionary measures, all of which can be done easily at home, you will be able to break in your new shoes without a blister or swollen ankle anywhere in sight.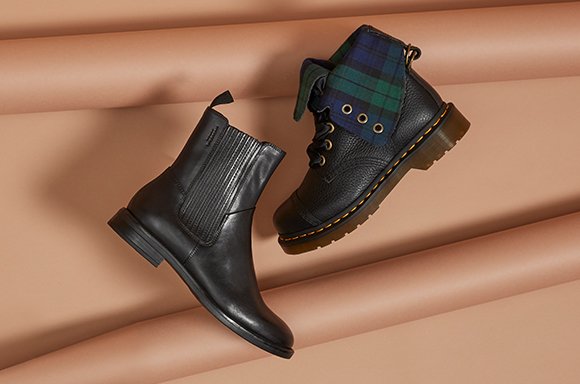 How Long Does it Take to Break in New Shoes?
This depends on the nature and quality of the leather, the placement of seams and brogue detailing, the conditions the shoes are worn in and, perhaps most importantly, the fit. For the toughest of boots like Dr Martens, sometimes I can take up to 3-6 weeks to properly break in your new pair, so patience is key. However, it is possible to help the process along by softening the leather to a certain extent using at-home methods that may help ease any particular pain points as you do break in your new shoes.