Over the past 40 years, the UGG Classic has established itself as the must-have boot in every man and woman's winter wardrobe. Crafted with a famously luxurious sheepskin-lined interior that gives the optimal blend of comfort and warmth for the cooler season, the Classic initially made its mark being sold on the beaches of California. Before long the Classic boot had been exported to most countries around the world, becoming a particular favourite in colder climates where its plush lining offered a pleasant relief from the chill.
Today an iconic shoe silhouette, news of UGG's decision to update its Classic boot for AW16 came as a surprise for many fashionistas. The UGG Classic II boot is ostensibly still the Classic boot we know and love—with the welcome addition of some practical new features that help further elevate the boot's status as a must-have piece. As we update our UGG collection with the addition of the Classic II, AllSole looks to some of our favourite bloggers for inspiration on how to wear your Classic II UGG boots this autumn/winter.
Fashion with Instinct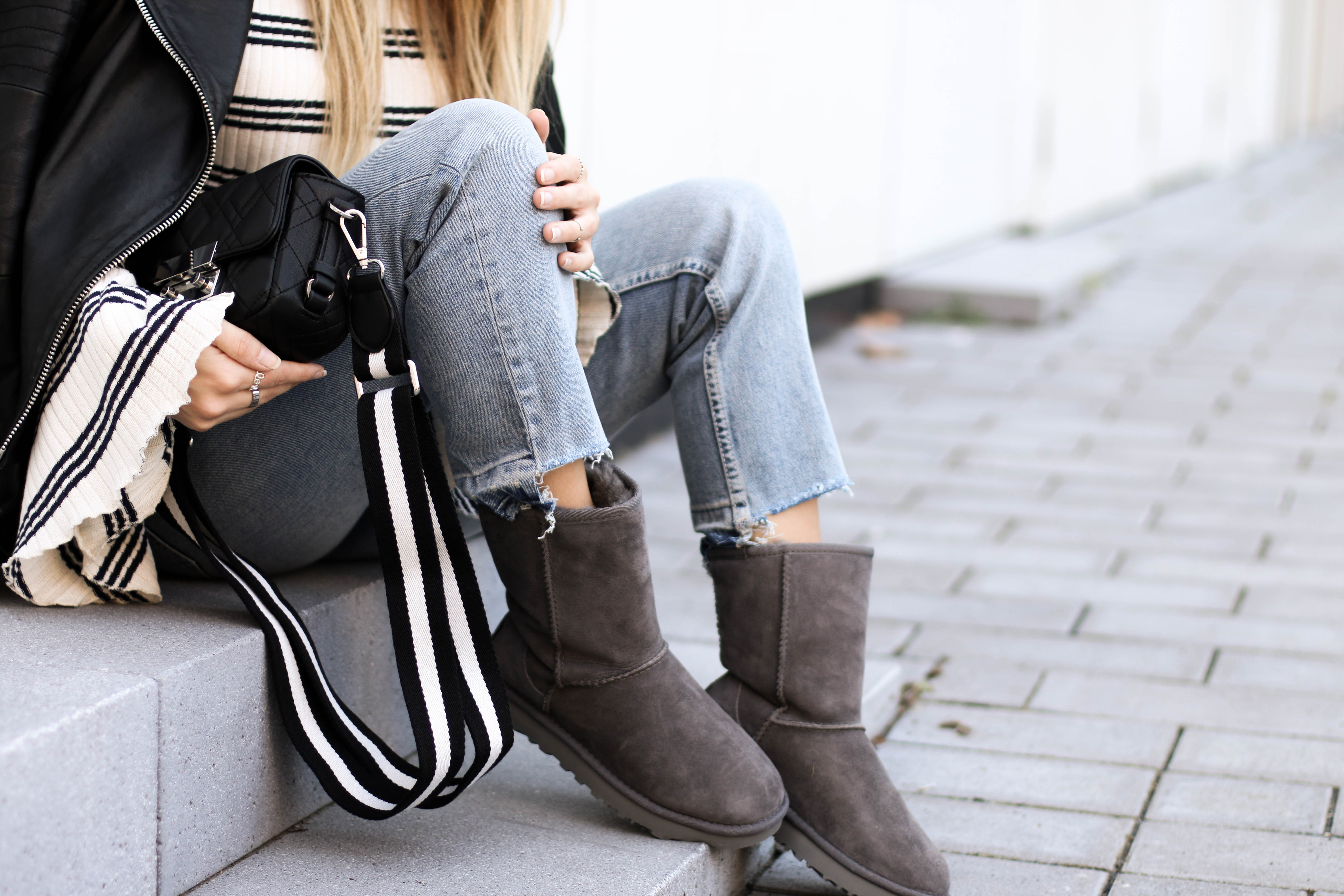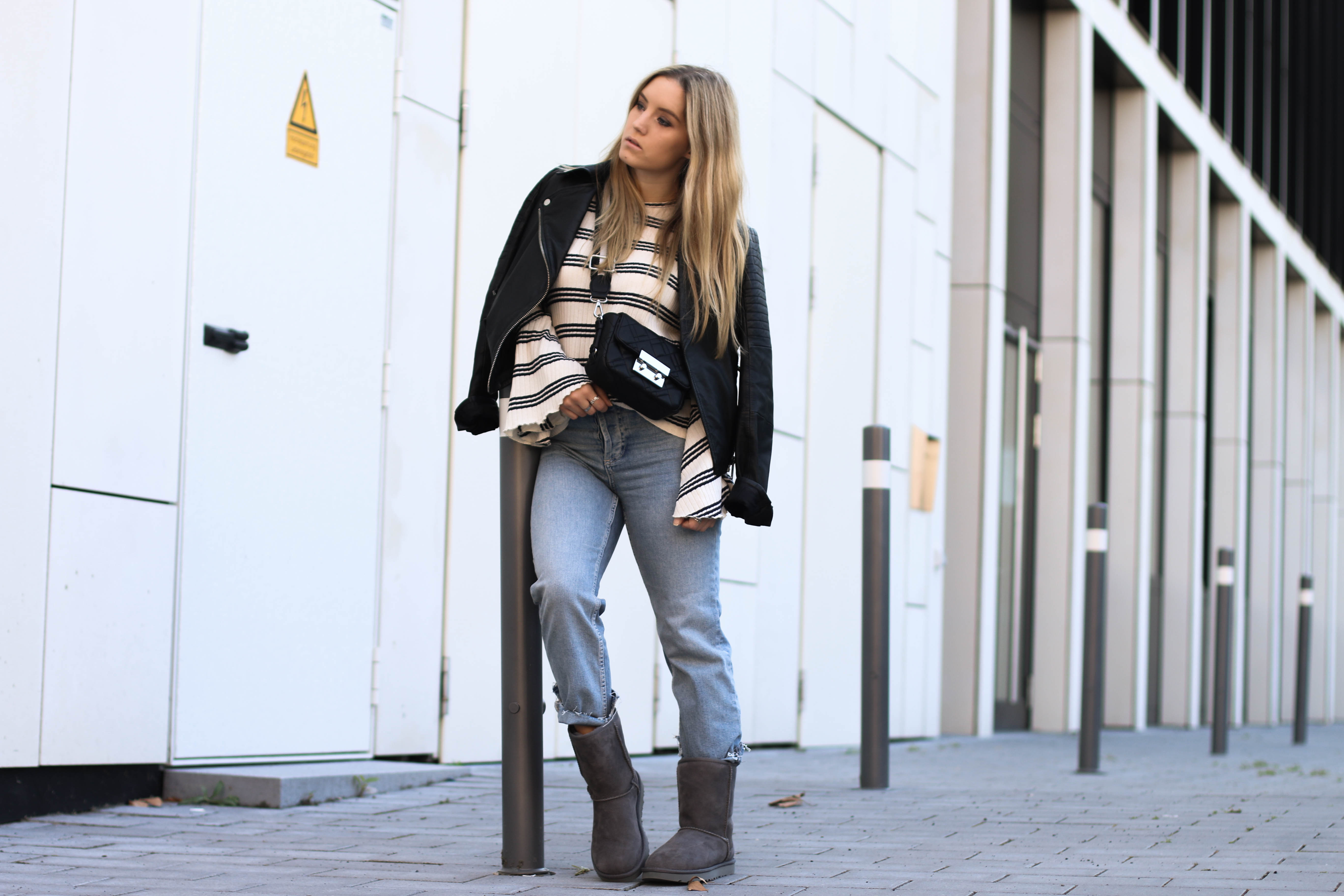 Fashion-obsessed twins Su and Chris run their blog Fashion with Instinct from their home in Cologne, Germany. The girls styled their short Classic II boots with what they describe as their 'fall uniform'—relaxed fitting jeans, a long sleeve knitted sweater with bell sleeves, and a black leather biker jacket.
Fashion Fillers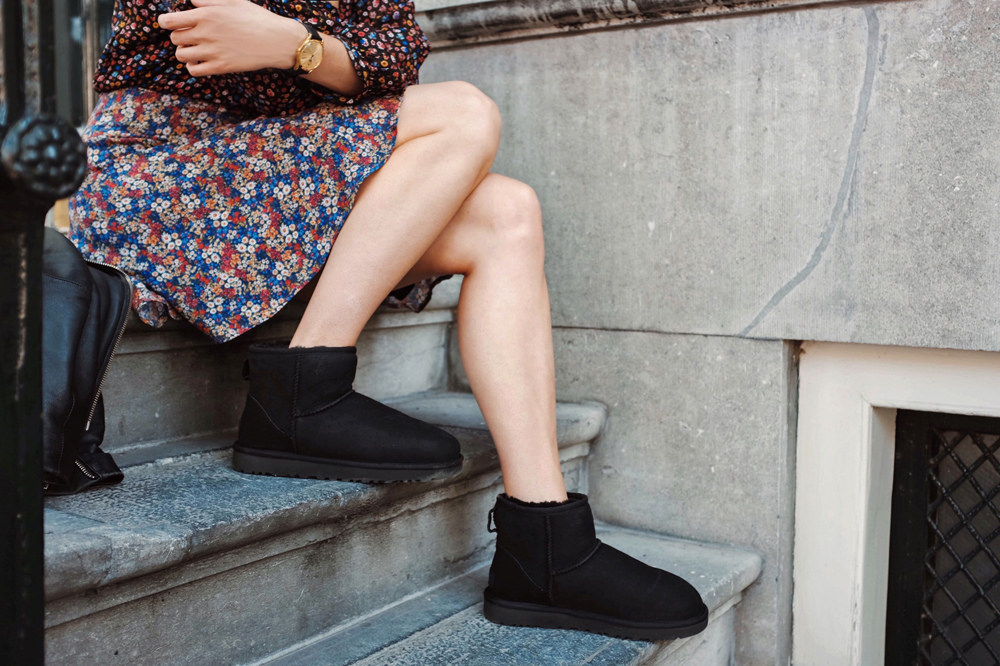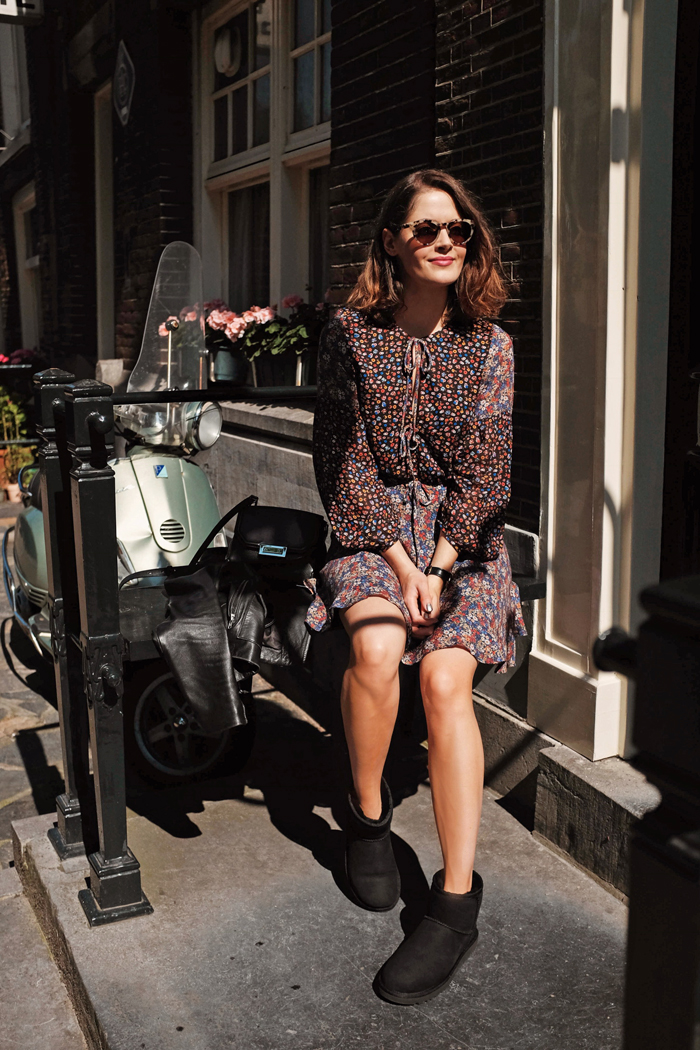 While for many of us autumn heralds a nosedive in temperatures as we head towards winter, for others it can mean profiting from the last lazy rays of summer. Taking care of her blog Fashion Fillers from a temperate Amsterdam, Renée Sturme prepared for autumn by styling her UGG Classic II Mini boots with a floral print dress and a black leather biker jacket to take the edge of the cooler autumn evenings.
Soincarmel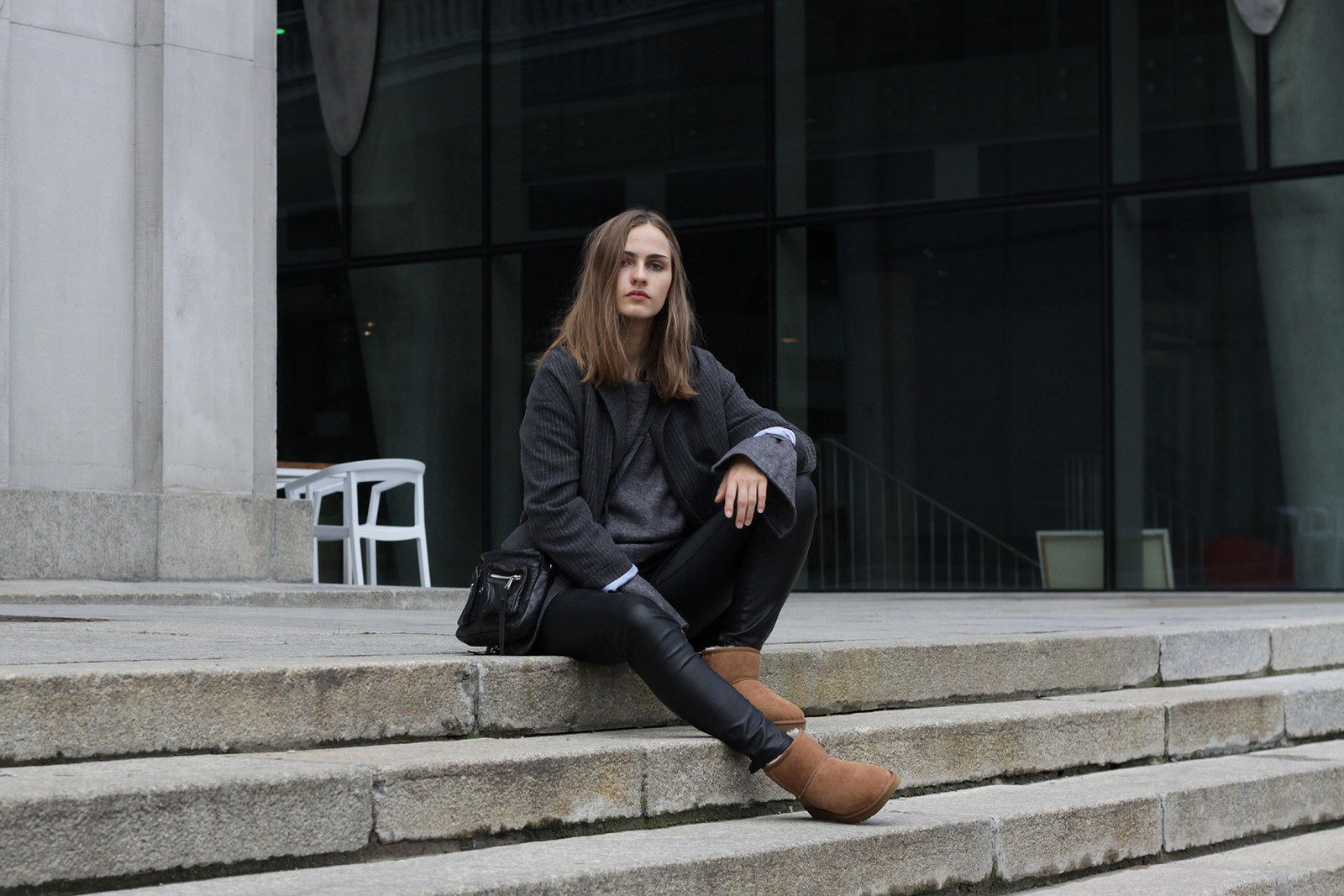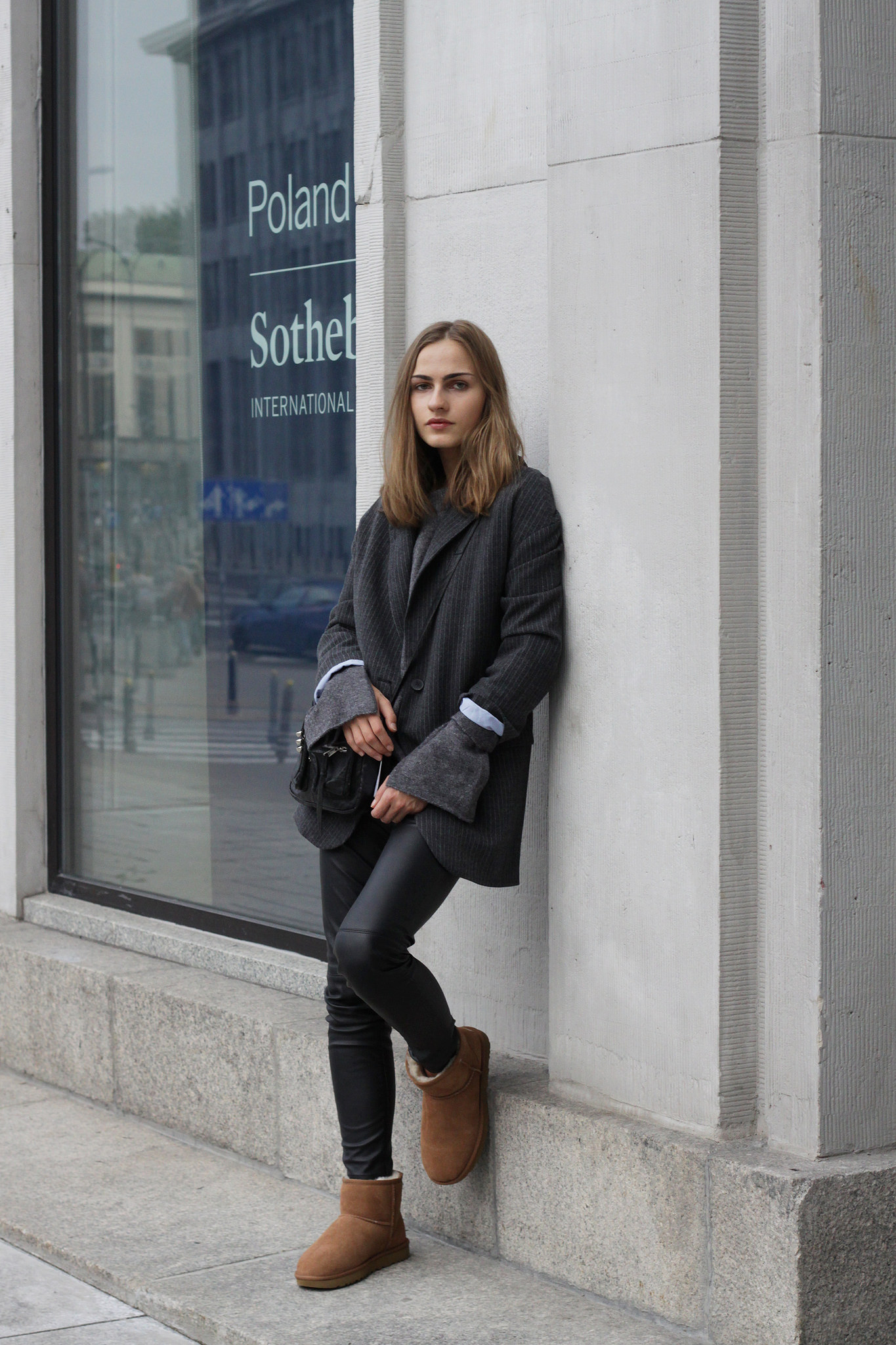 The transition into autumn isn't quite so friendly for Polish blogger Karolina Sabala. Fortunately for her, the sudden onset of cold allows Karolina to reach for her favourite oversized jumpers which create a cool but casual look combined with her chestnut Classic Mini II. Black leather trousers and a semi-structured wool jacket help complete Karolina's look.
Whaelse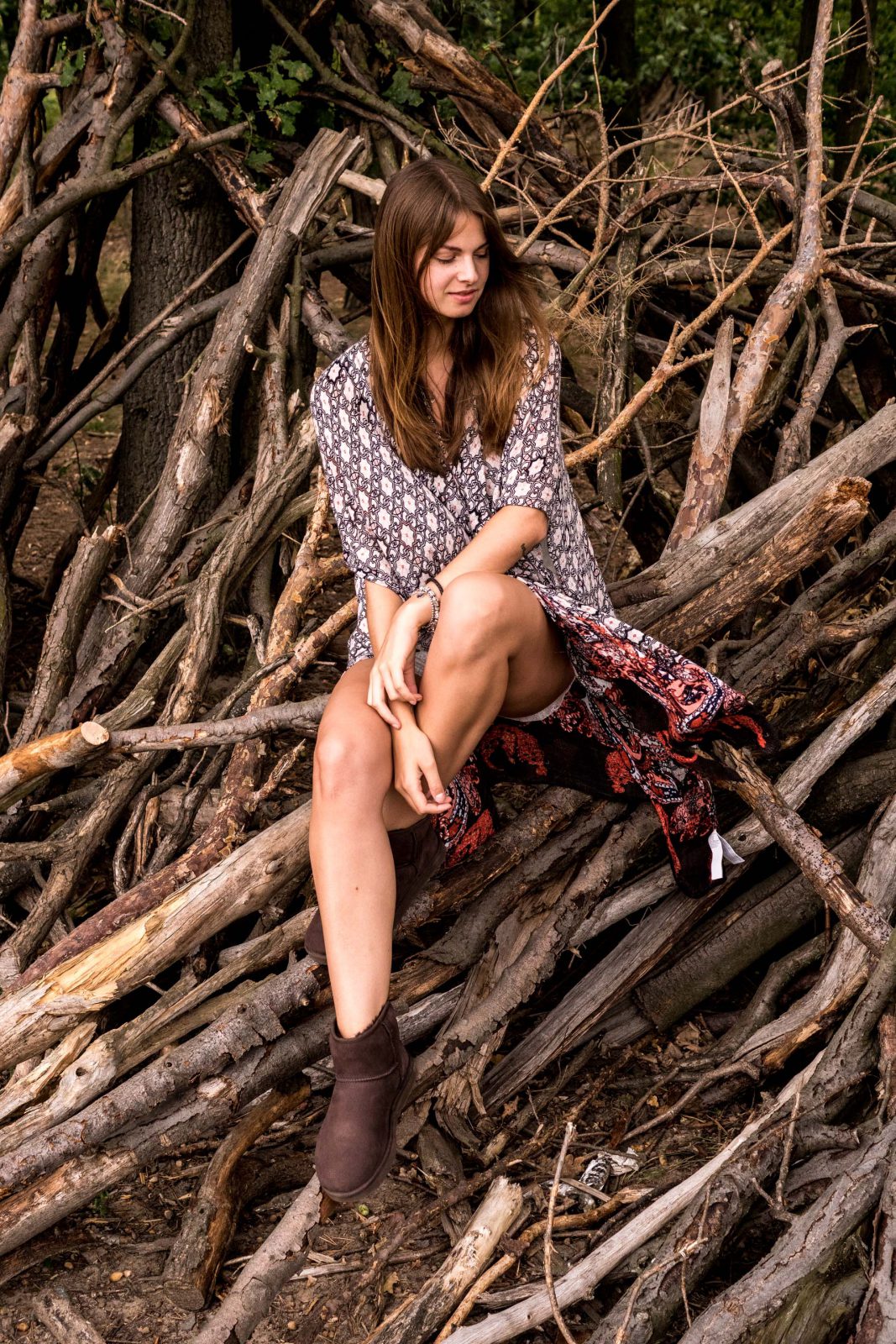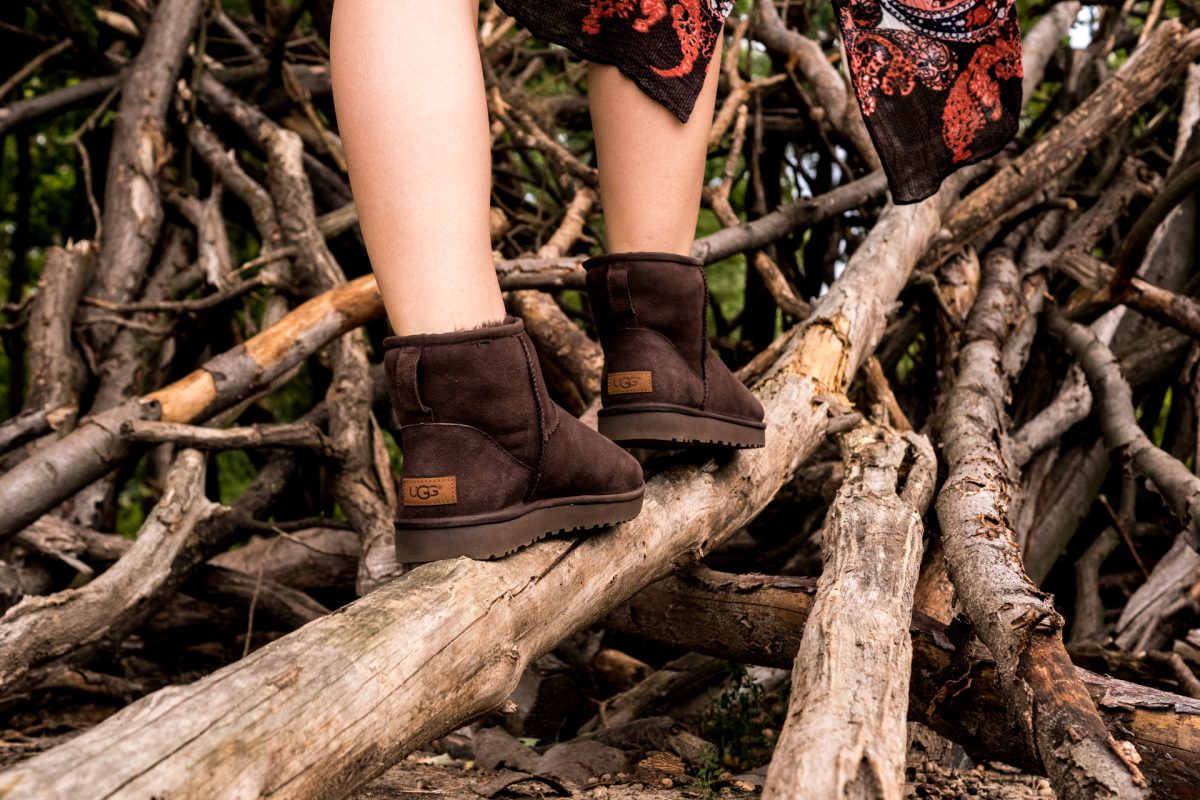 Basking in the early warmth of autumn, Berlin-based blogger Jacky Zelwis of Whaelse called on her Classic Mini II boots to enjoy some down-time strolling through the forests on the edges of the German capital. Jacky styles her chocolate UGG Classic Mini II with a bohemian printed dress.
Mirjam Flatau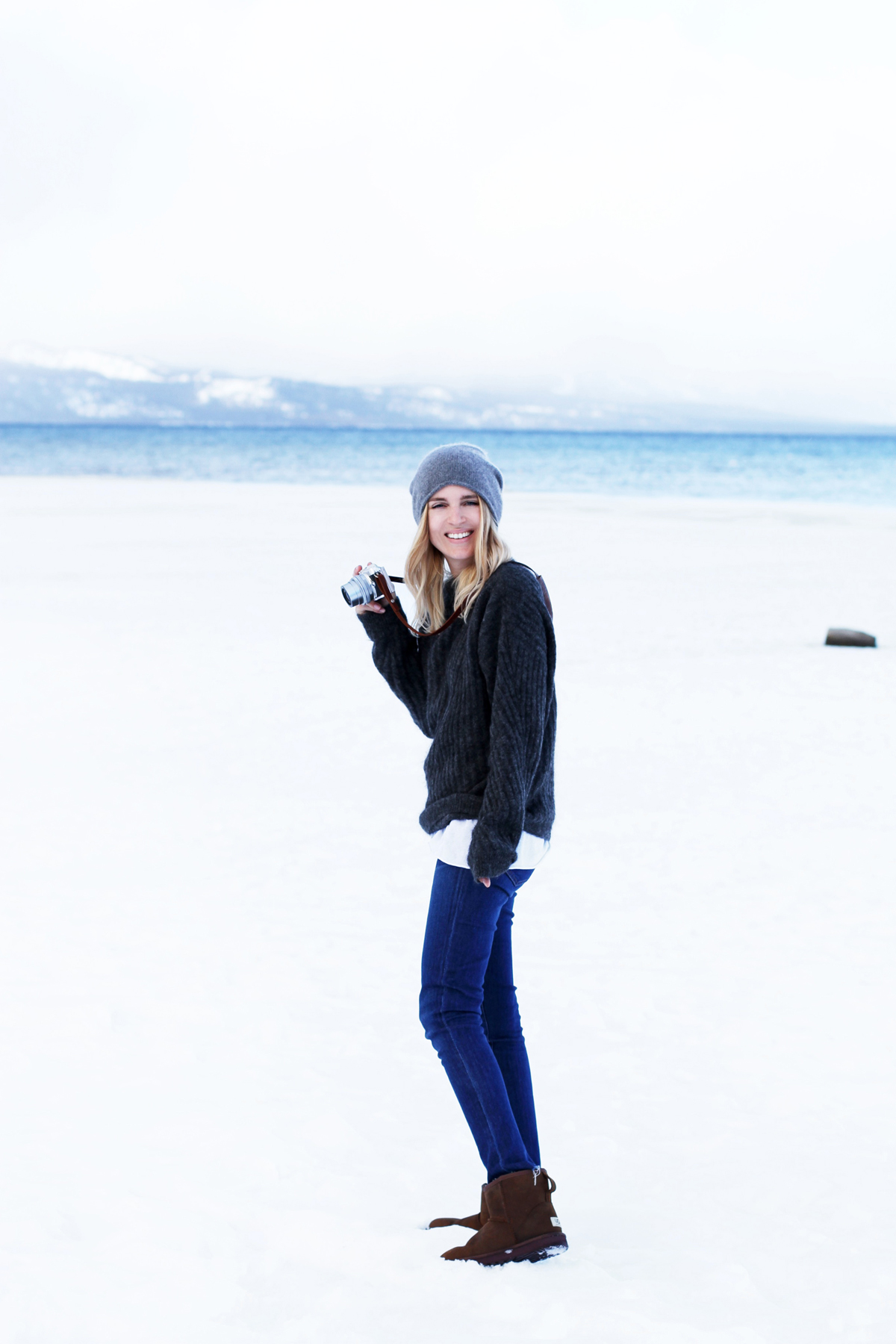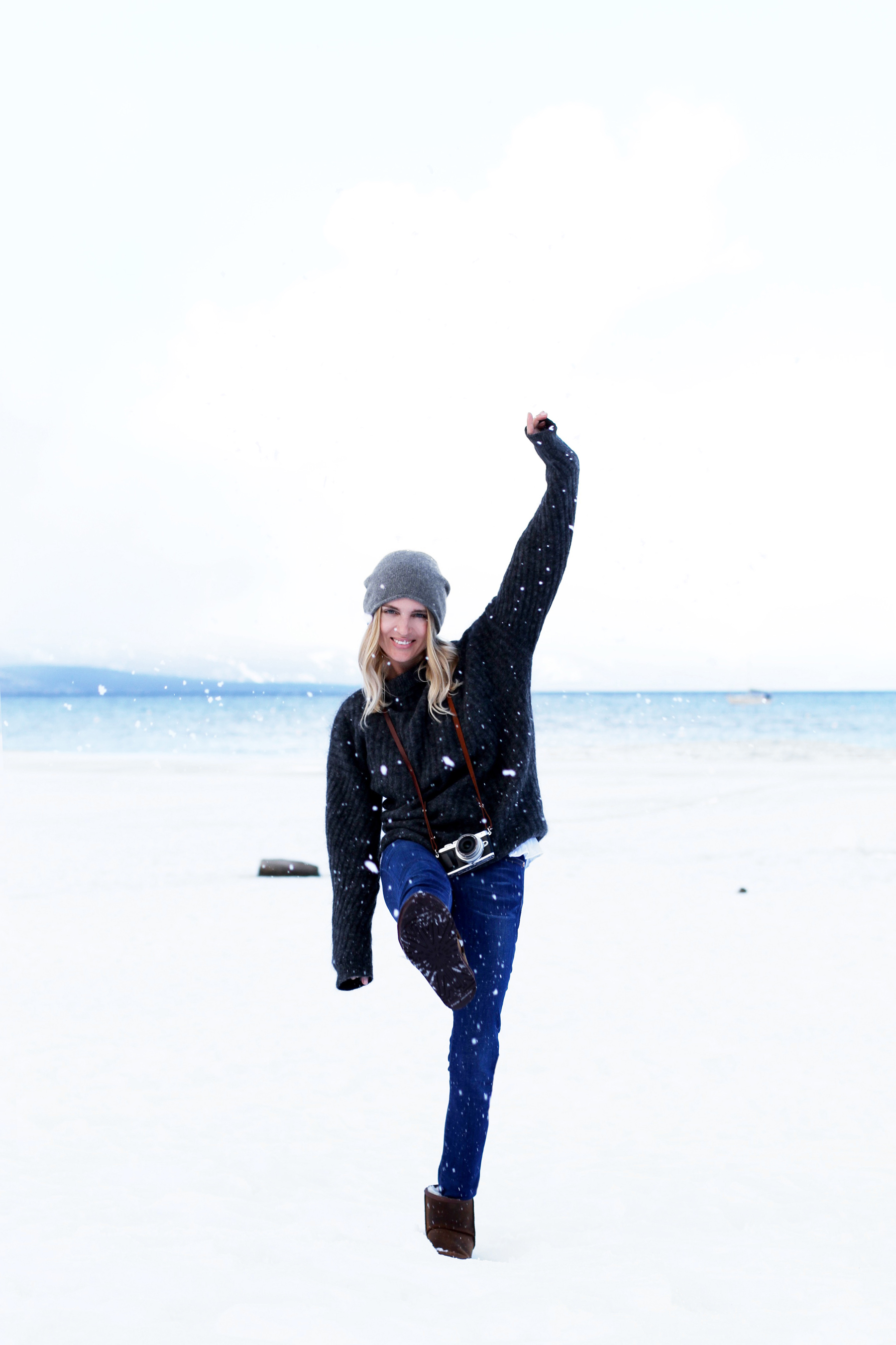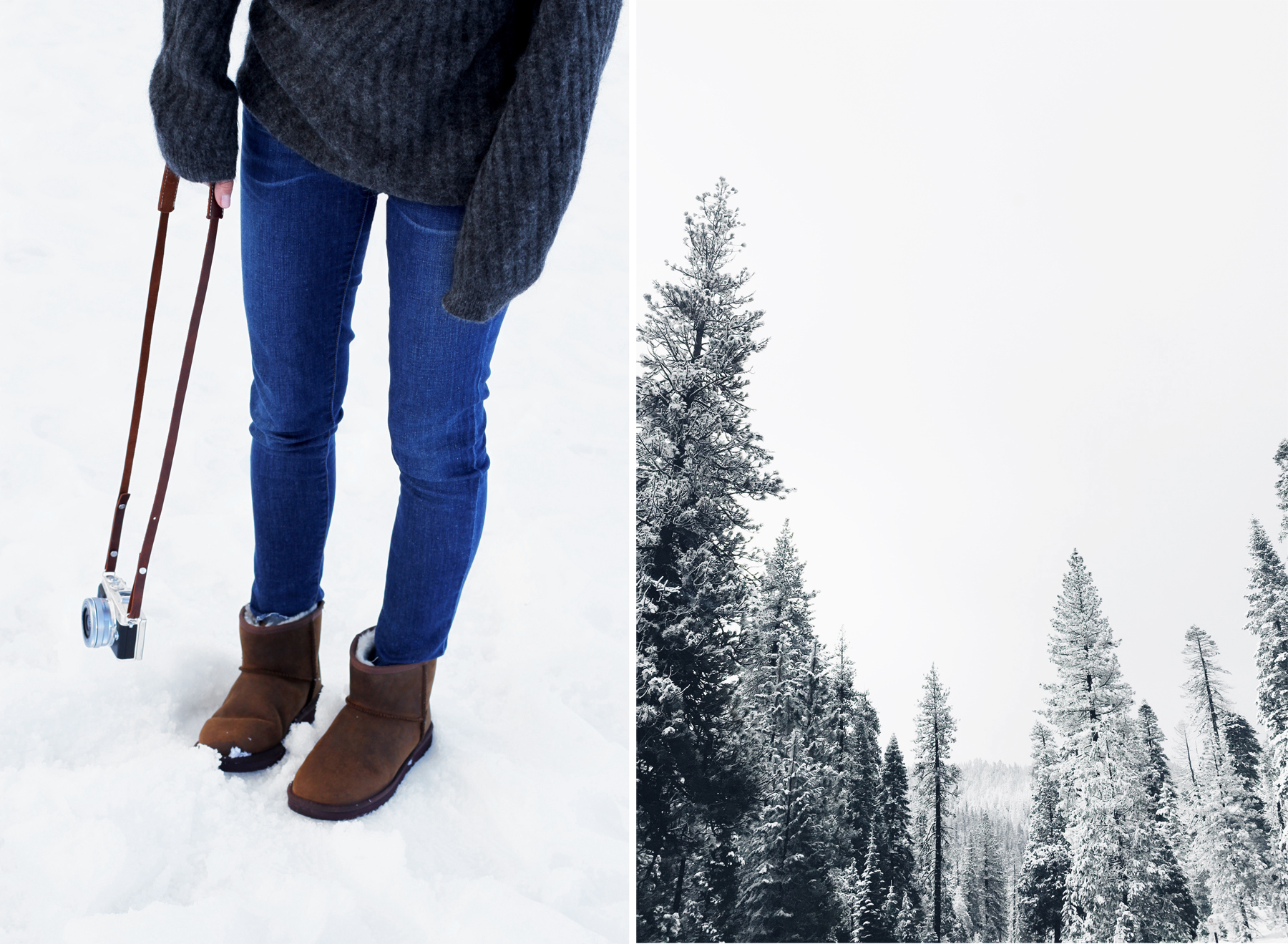 LA-based art director and blogger Mirjam Flatau took UGG's Classic boot back to its Californian roots on her recent trip to a snowy Lake Tahoe. Mirjam embraced the colder climate with every woman's winter uniform: blue denim jeans, a chunky knit sweater from Acne Studios, and UGG Classic Mini II boots. With their new water-resistant coating and durable Treadlite sole, Mirjam's UGG boots were the perfect antidote to taking on the snowy shores of Lake Tahoe.