Once deemed the irredeemably ugly footwear choice of hippies, anti-establishment types and the elderly, the footwear world has been intrigued to see the curious Birkenstock sandal surge to become the staple summer sandal across the globe. Many trace the rise of Birkenstock back to 2012 when the brand was suddenly being spotted on the catwalks of Paris Fashion Week; that year Phoebe Philo, creative director at Céline, presented her SS13 collection with models wearing Birkenstock Arizona-esque sandals lined with mink. This luxe take on the humble Birkenstock was swiftly christened the "Furkenstock" by fashion bloggers and magazines, and this was the first in a number of new takes on the classic sandal: Italian designer Giambattista Valli famously came up with a studded metallic edition of the sandals; Givenchy created a black leather sandal printed with contrasting pink roses; and Zara rolled out a collection of slide sandals clearly reminiscent of Birkenstock silhouettes.
Exposure on the world's most prestigious catwalks and consequently on the feet of celebrities ranging from Kate Moss to Miley Cyrus will have inevitably impacted Birkenstock's profile. Yet for Oliver Reichert, chief executive of the Birkenstock Group, the renewed popularity in the brand signals something much more significant in contemporary footwear culture. Speaking to the New Yorker last year, Reichert pointed out that women in particular were realising that the footwear they were expected to wear was unhealthy for their feet: "You cannot walk all day [wearing heels]", he said. "Talk to your friends, and ask them to show you their feet. You will see a lot of crooked feet, and you will say, "this is torture.'" While it might initially seem like a clever marketing ploy for a brand with comfort at its centre, Reichert's observations appear much more biting in the context of recent times. Just last month it was reported that receptionist Nicola Thorp was sent home from multinational business services firm PwC on her first day for refusing to wear shoes with a "2in to 4in heel". After posting the story on her Facebook account, Thorp realised that her experience was once shared by numerous women in the UK and abroad. A petition she initiated to make it illegal for companies to require women to wear high heels at work has since gained 142,000 signatures and will soon be considered for debate in Parliament.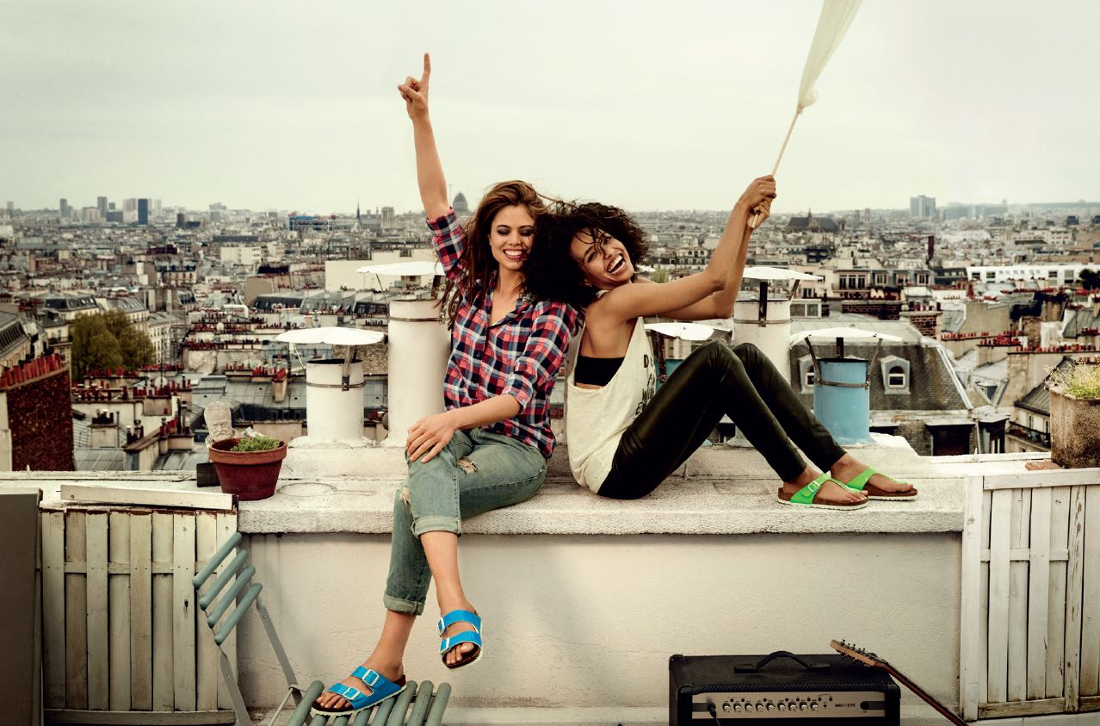 Navigating the world between a crippling pair of high heels and a casual pair of flip flops is hopefully a tradition that is dying a long overdue death in 2016. Footwear design itself also indicates a move towards comfort and practicality over style per se for both women and men. adidas has raced past Nike to become the manufacturer of the most popular and most expensive trainers of the year so far, with much of its popularity reliant on its patented boost™ midsoles which offer exceptional plush comfort. Both adidas and Nike have also turned to the new primeknit technology to produce some of their most sought-after models, with shoes that offer fine-tuned flexibility, foot support and breathability for maximum comfort. In addition to boost™, shoemakers have taken a renewed interest in developing the quality of the EVA midsoles in their shoes while running trainers from brands including Saucony, Asics and Puma have become staple pieces of footwear in the wardrobes of men and women alike.
Ergonomic comfort has long been at the heart of Birkenstock, a brand which traces its origins back to 18th century Germany when Johann Adam Birkenstock was first registered as a shoemaker in the village of Neustadt, just outside of Bonn. Footwear was a family affair for the Birkenstocks, and two generations later Johann's grandson and master shoemaker Konrad was one of the first to experiment with insoles actually moulded to the shape of the foot rather than the traditional flat footbed. Konrad's industry-defining approach to insoles saw him invited to lecture on his new techniques throughout Germany and Austria, and the family's quasi-academic approach to footwear was retained well into the 20th century as the company published two of the best-selling books on podiatry. Further to developing a highly technical approach to footwear, Birkenstock is also a brand that prides itself on its eco-friendly production, using only high-grade, long-lasting materials. While reducing energy consumption and using environmentally friendly materials are targets only just being met by several fashion brands, it has been 26 years since Birkenstock first reduced its energy consumption by 90% by installing large heat regeneration units in its factories.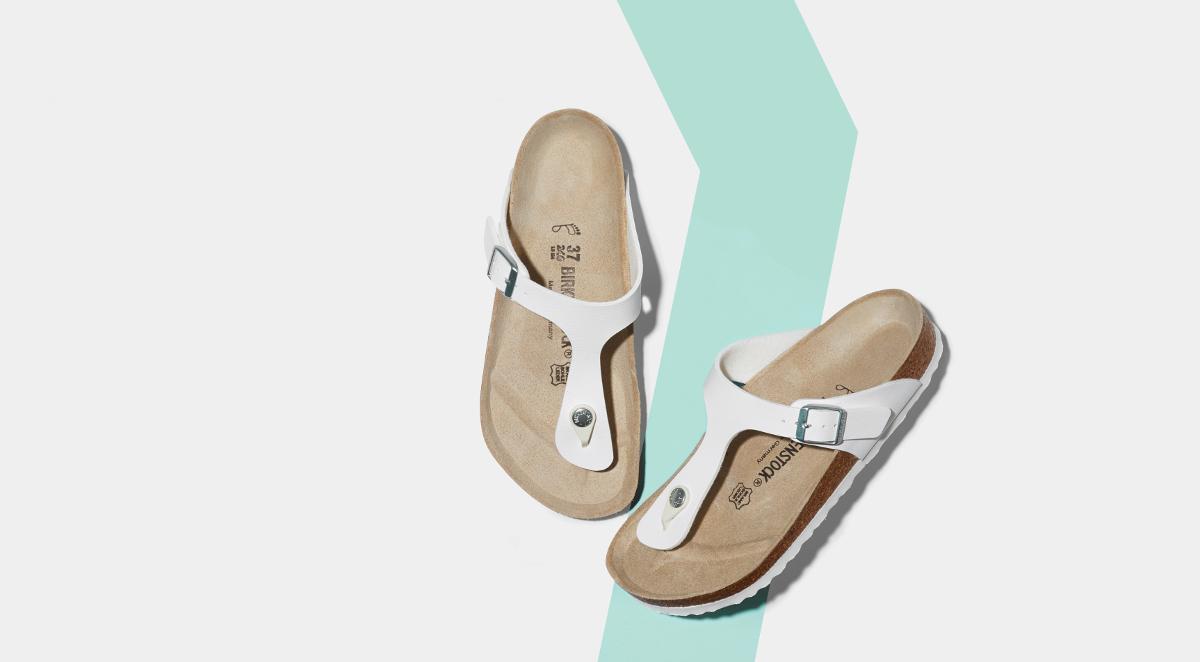 While we are led to think that Birkenstock has undergone a renaissance of sorts in recent years, it would be more correct to say that Birkenstock has never truly been out of fashion: back in 1990, the iconic Birkenstock Arizona was awarded the "Shoe of the Year" and became a key silhouette in the grunge movement; in 2004 Birkenstock was named "Best Shoe of the Year" by Drapers for its timeless designs that transcend age groups, genders and occasions; in 2015, Birkenstock picked up the prestigious Red Dot Award for product design. Since its early days, Birkenstock has been loved for its timeless designs and its revolutionary approach to shoe comfort. It might only be now that we are finally discovering the beauty and importance of taking care of your feet with your footwear choice, but fortunately for us, this has always been Birkenstock's unwavering mission.