There's nothing quite like a pair of classic UGG boots. Warm, cosy and with an iconic, timeless design, wearing a pair of UGGs is the next best thing to wearing a pair of slippers outdoors – what's not to like? Paying as much attention to style as it does to comfort, the brand creates footwear that's loved by both style and comfort lovers, making UGGs the ultimate boot – whatever you're doing.
When it comes to styling, these boots can be worn with just about anything – from relaxed tailoring and the classic jeans-and-a-tee, to something a little more experimental, eclectic and unique. For style inspiration, take a look at how some of our favourite fashion bloggers wear their UGG boots below.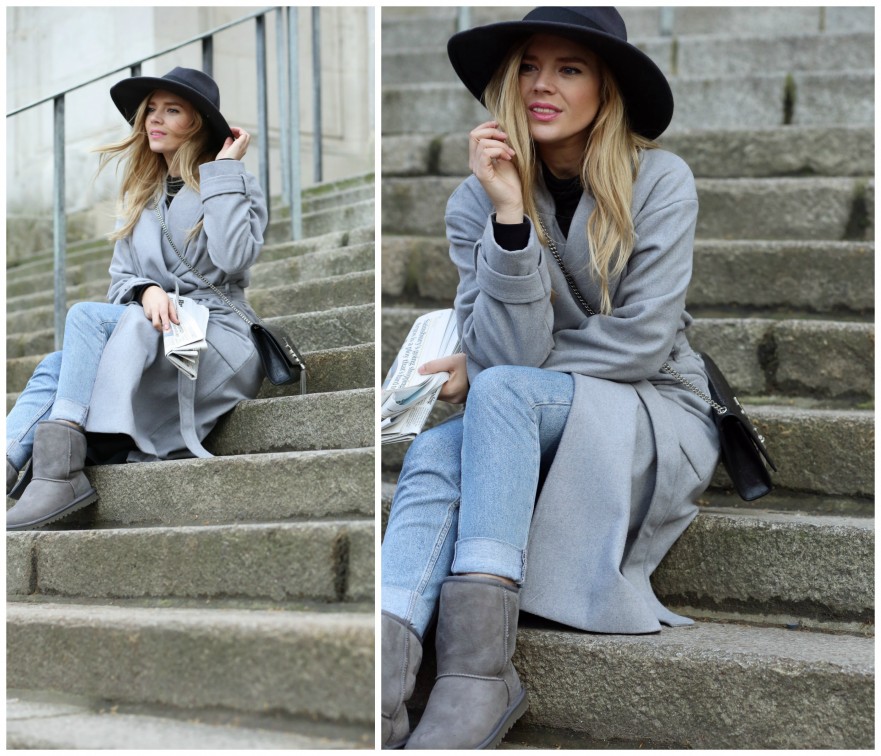 London-based Danish blogger Isabella wears the grey Classic Short boots to create a simple, Scandi-inspired look. Wearing them with high-waisted jeans, belted grey coat, fedora and cross body bag, this outfit is perfect for a day in the city. Get Isabella's look with the grey Classic Mini boots and view her original post here.
Who says UGGs can't be smart? Blogger Lorna shows us how to do chic, relaxed tailoring with this outfit, wearing a classic pinstripe blazer with crisp white t-shirt, grey skinny jeans – and of course – those classic UGGs. Get Lorna's look with the chestnut Classic Short boots and view her original post here.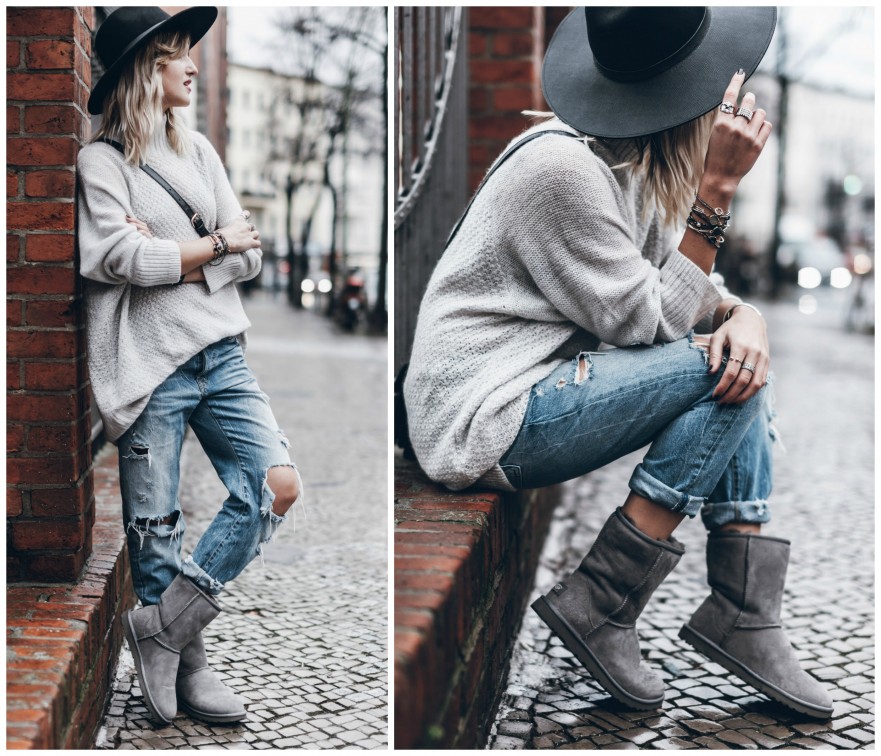 For casual style at its best, blogger Jacqueline wears her grey Classic Short boots with ripped rolled-up jeans, an oversized knit and fedora, accessorising with a collection of silver jewellery – perfect for those casual weekend days. Get Jacqueline's look with the grey Classic Short boots and view her original post here.
Discover the full UGG range on AllSole here >>