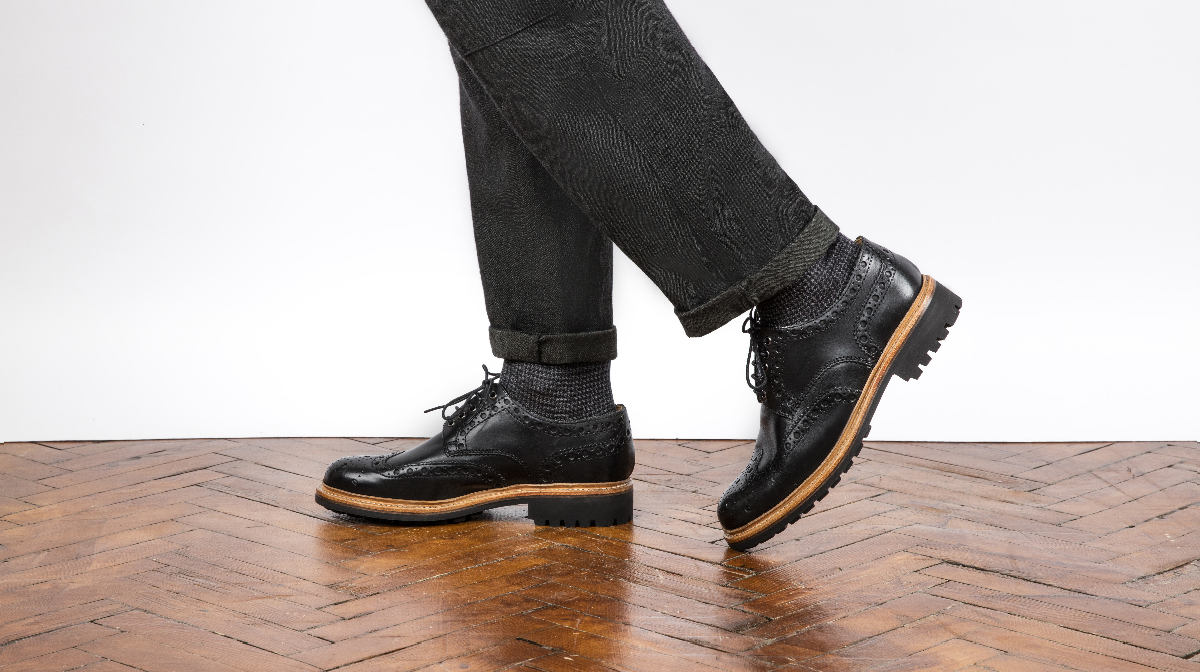 As we know quite well here at AllSole, every great look is built from the bottom up. Your shoes are the cornerstone of your outfit, the first thing you will be judged on, crucial to making a lasting first impression whether on your new boss or your latest Tinder date. Looking for a life hack to make a better impression on friends, foes and family? Simply invest in a beautiful new pair of shoes and watch your reputation soar. But buying those new shoes is only the start; it is crucial to keep your new kicks in pristine, fighting shape—which isn't easy given the UK's tumultuous climate. To help you continue to make the best first impressions, AllSole offers our guide of tips and tricks on how to take care of every shoe you own.
---
Invest in the Ultimate Shoe Care Kit
If you want to keep your shoes looking sharp, a wipe down with an old flannel just isn't going to cut it anymore. Pull together a professional shoe care kit made up of most of the following:
Great Polish: The market is awash with mediocre shoe polishes, but quality polish pays. A high-quality polish will moisturise and waterproof the leather, ensuring your new shoes will last a lifetime.
A Horsehair Brush: Soft enough to not scratch your shoes yet stiff enough to give a professional shine, a horsehair brush will also make the shine last long between polishings (meaning less time spent actually polishing your shoes).
Polishing Cloths: An often neglected but important phase of the polishing process, your polishing cloth will complete your polish by helping to bring up a brilliant shine.
Leather Balm: The combination of waxes and oils in a leather balm helps clean, nourish, condition, waterproof and polish leathers, restoring its original softness and extending its lifetime.
A Shoe Horn: It might look like something from the Victorian era, but a shoe horn is vital to lengthening the lifetime of your shoes and retaining its carefully crafted silhouette. Without one, you either have to shove your finger in to the back and pull it on to your foot (stretching the shoe in the meantime) or you might try to go no hands by sliding your feet in (crushing the heel counter as you do so). A quality shoe horn is the key to retaining the shape, structure and integrity of your shoes.
Crème Polish: This will not give you shoes as good as a shine (this is what the polish is for after all), but a good quality crème polish soaks into the leather and allows your shoes—and consequently your feet—to breathe.
Baby wipes: Perhaps not the most technical product on this list, but baby wipes are the quick and easy solution to removing surface grime from your shoes. Never, ever use a sponge for this; sponges are not only less effective, but can also contain ingredients that are harmful to your shoes.
Or you can purchase a complete kit right here at AllSole: