Shoe care is the perfect stocking filler for any shoe lover. Whether they're a sneakerhead or new to the shoe cleaning game, correct shoe care is an absolute must when you're unwrapping a new pair of boots or sneakers.
Whether your new shoes are crafted from suede, leather, canvas or rubber, keeping them box fresh for as long as possible can sometimes be tricky. Here's an easy to follow guide on the must-have shoe care products you'll need.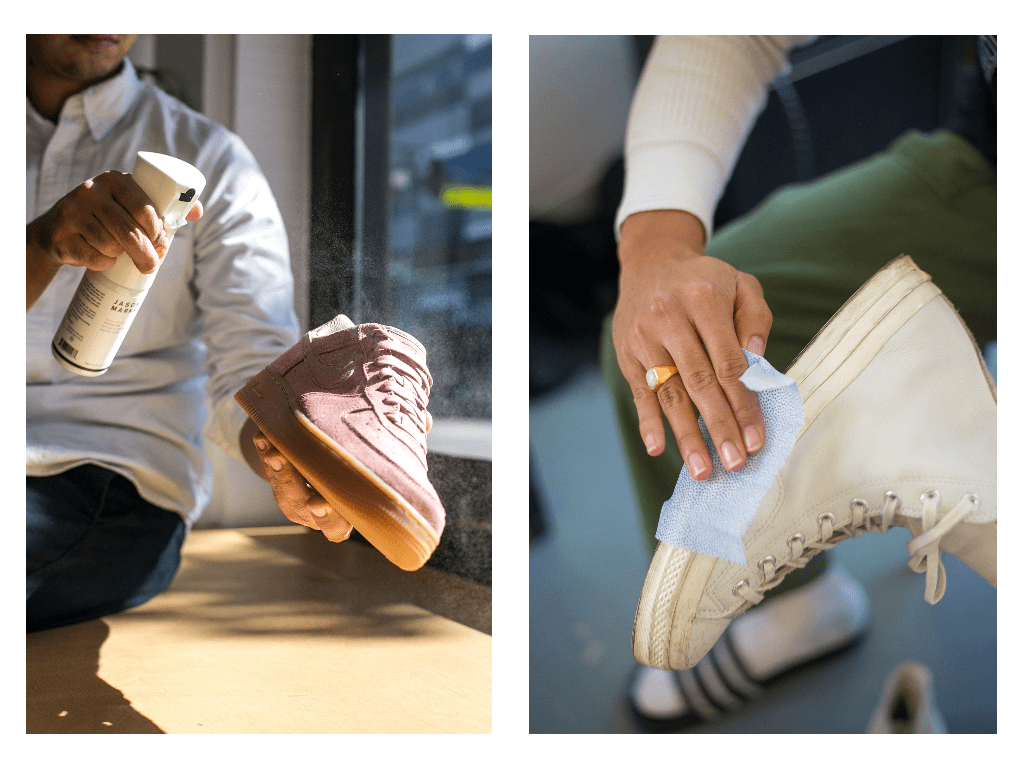 From their classic patent shoes to their signature 8-eye leather lace up boots, Dr. Martens like other boots need some TLC to keep them looking their best. For their patent leather styles we would recommend adding some patent cleaner to your basket. The water-based formula gently cleans patent leather and vinyl footwear with no harsh phosphates or chemicals and is ideal for restoring shine to leather boots and shoes.