One of the standout trends for SS16, sports luxe looks to be an enduring style going into AW16 and SS17 with several leading designers showcasing the trend on the both seasons' catwalks. While not too long ago it might have been unthinkable to dress up a trainer for the office, the humble sneaker is now one of the most versatile shoe styles that is being combined with luxury pieces for off-duty looks in the office, at home or with suits for a more formal look at work. As the new Saucony range arrives on AllSole, we asked fashion and lifestyle blogger Charlotte Buttrick of Lurchhoundloves to style some Saucony sneakers for some inspiration moving towards autumn. Charlotte showcases the versatility of sneakers and shows how you can use them to dress down most pieces of your wardrobe for an elegant off-duty outfit.
As part of her week-long series of off-duty looks, Charlotte wore her black and white Saucony Shadow Originals with a backless sweater and some slim-fit patchwork jeans with a rolled hem. A timeless relaxed outfit perfect for the cooling temperatures of autumn, Charlotte describes her Saucony trainers as being 'the epitome of comfort'—perfect for long days in the office or busy weekends exploring cities or the countryside.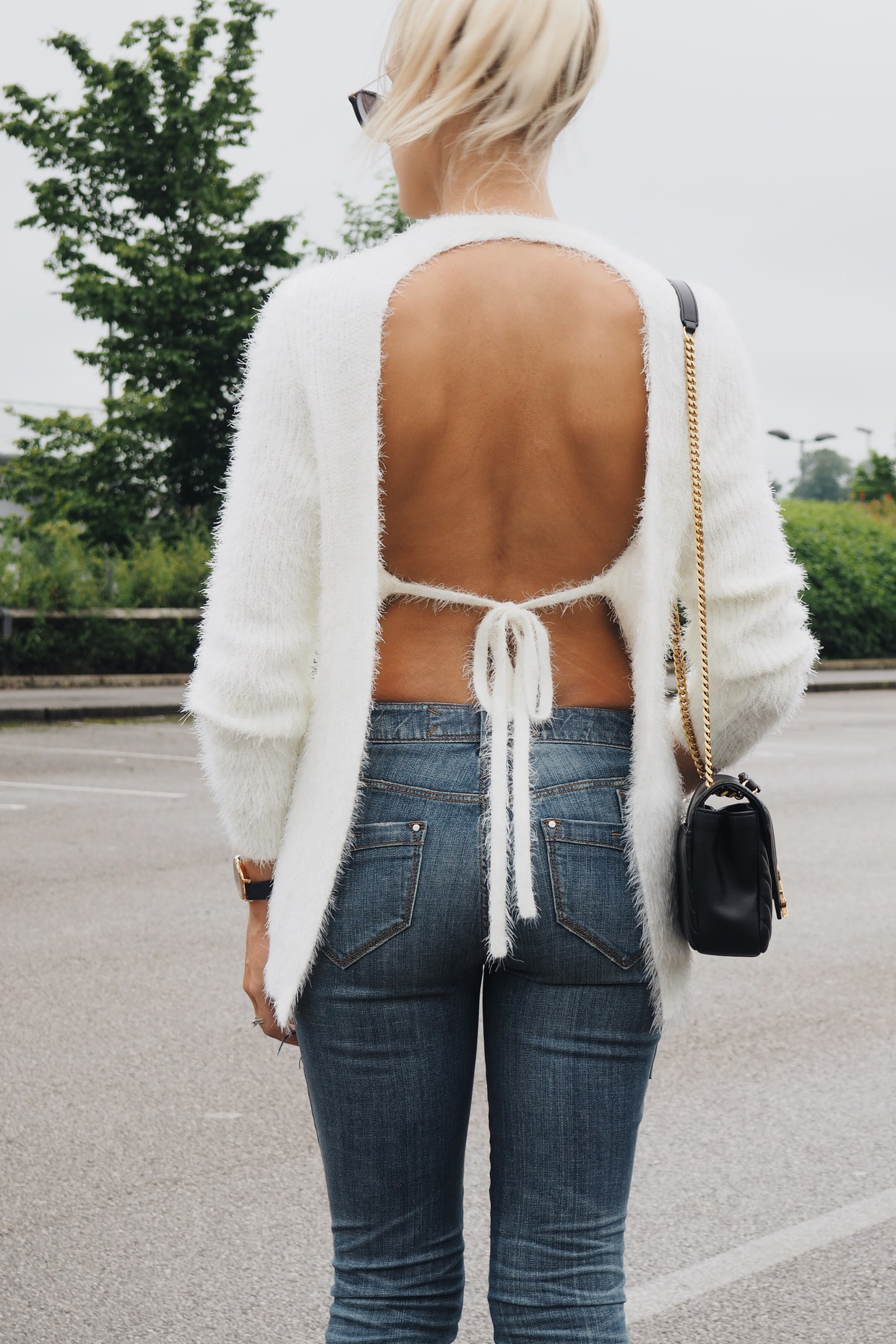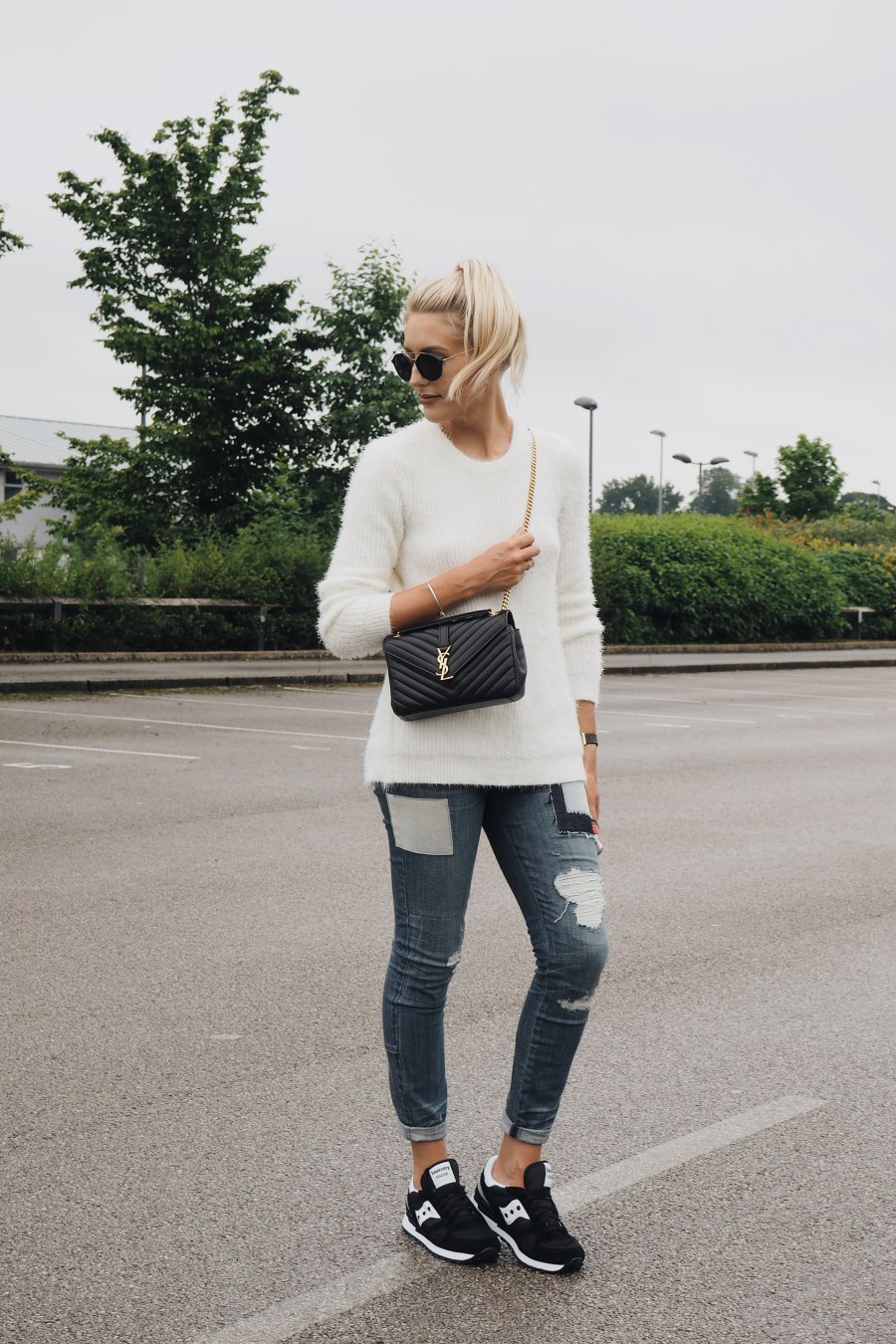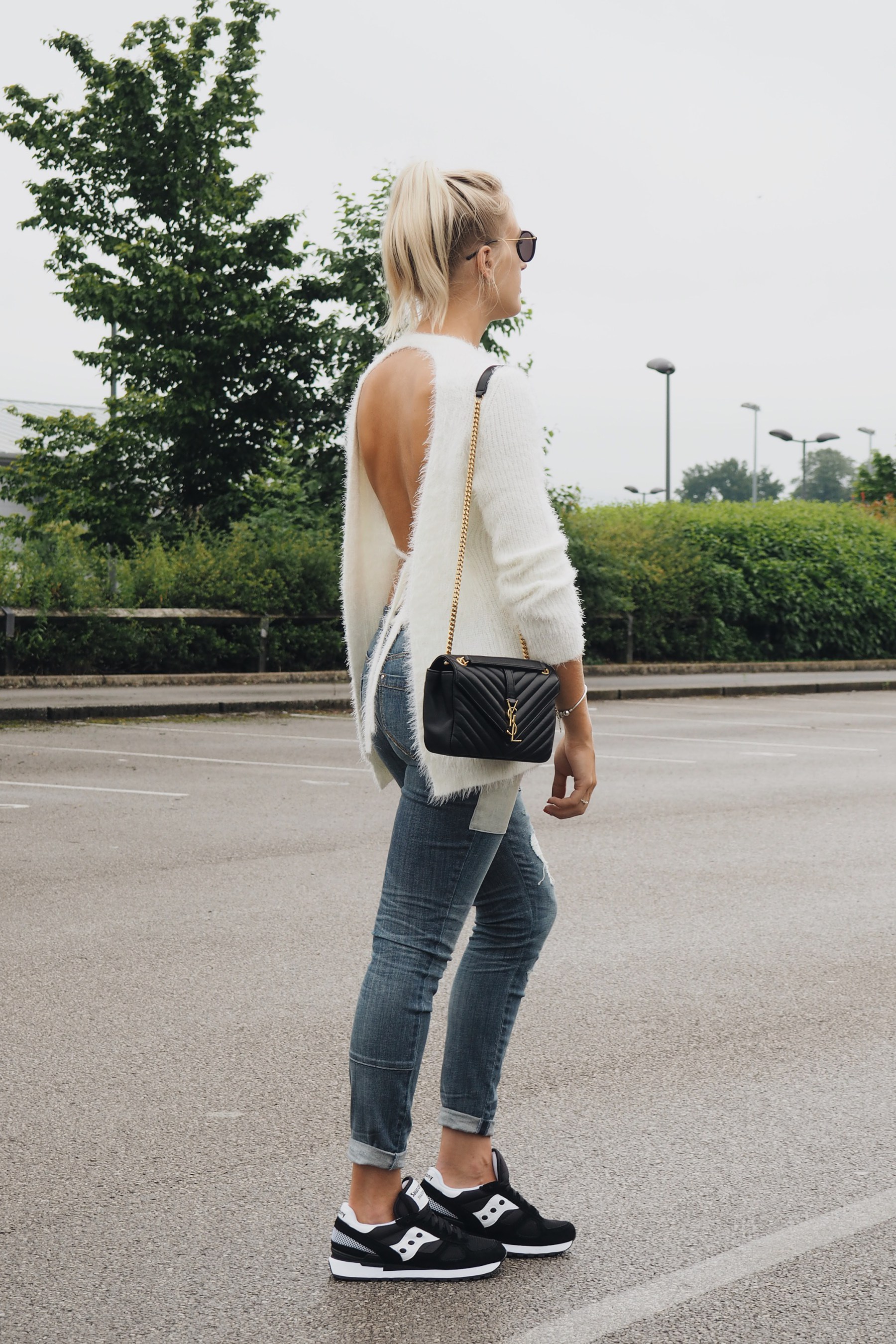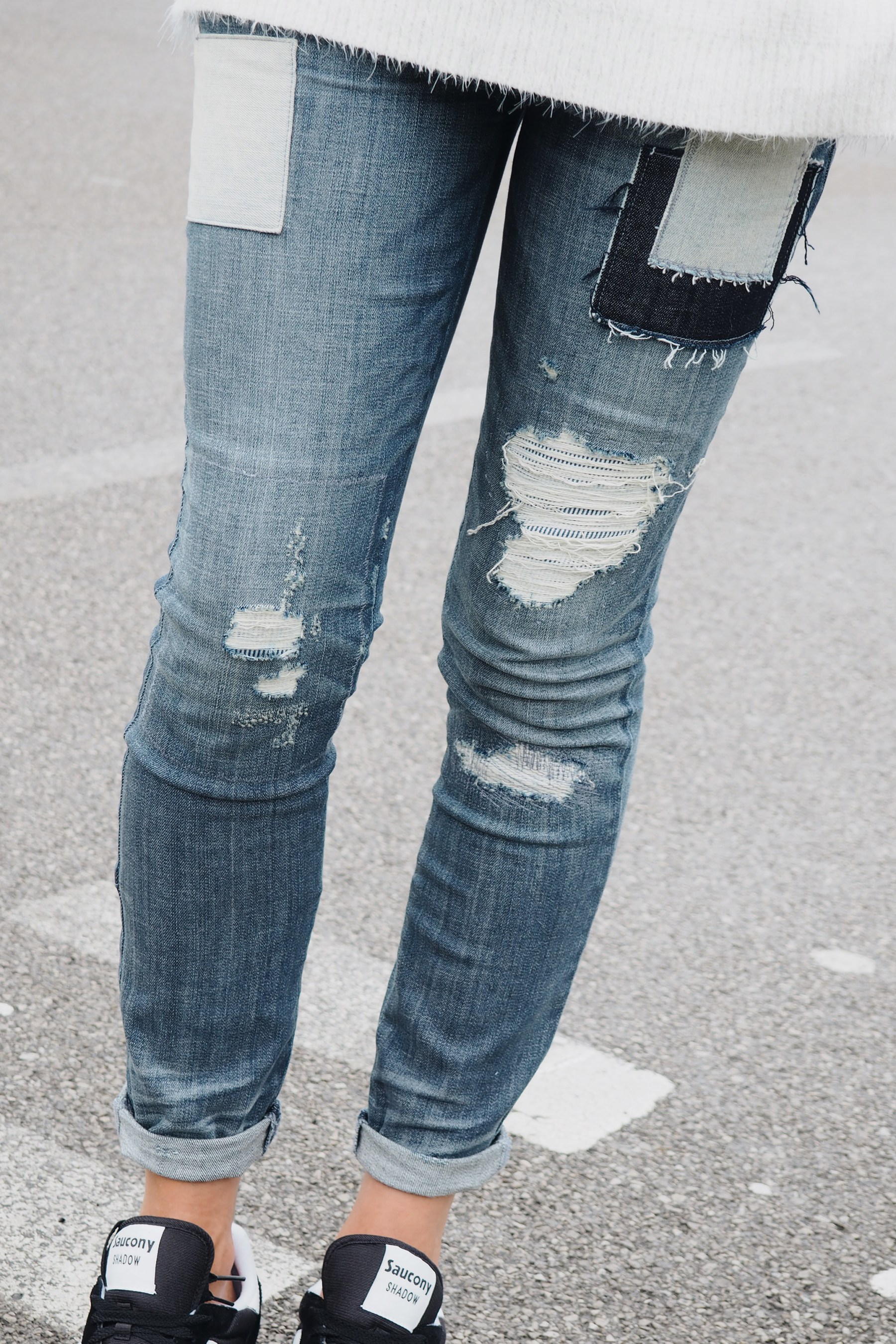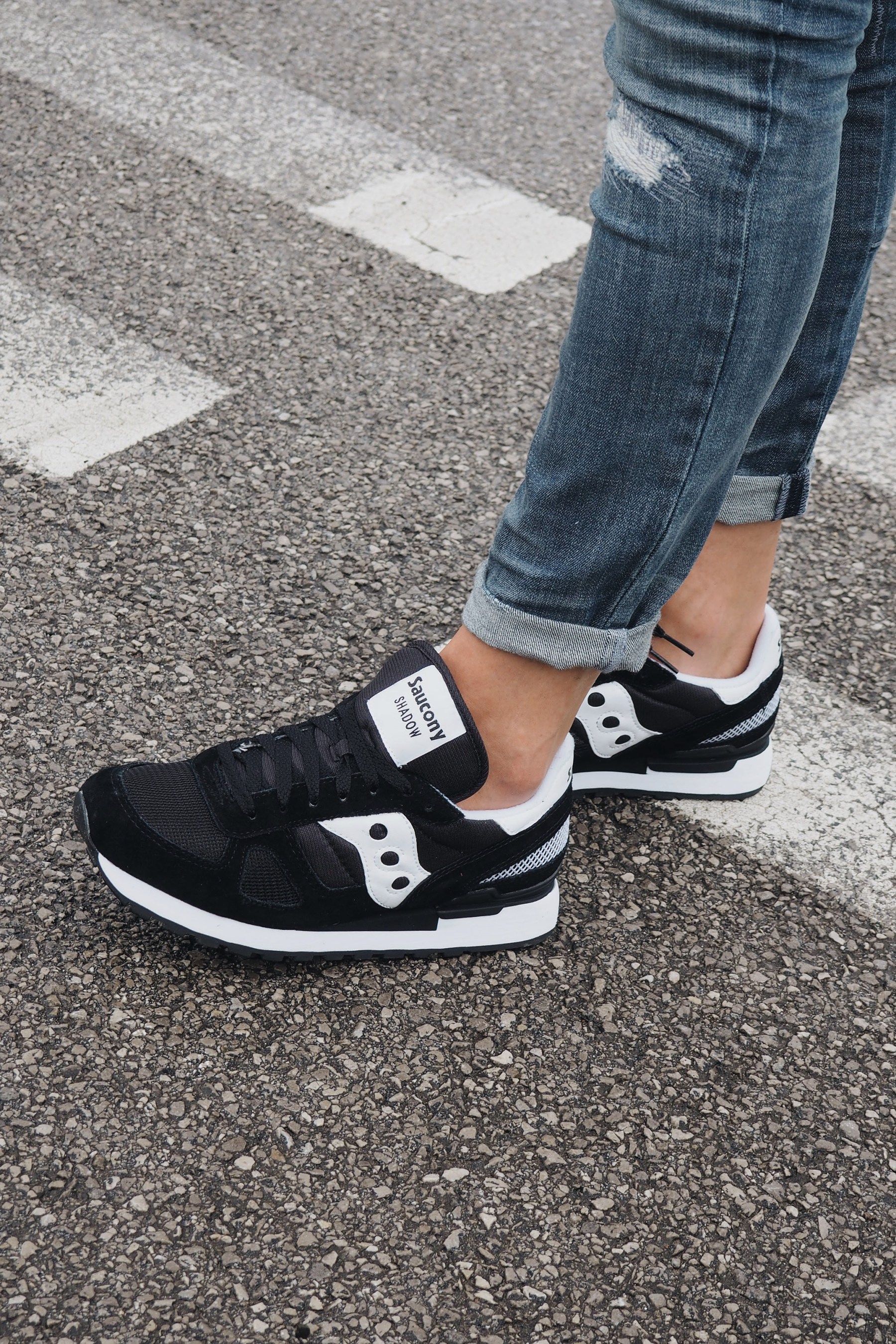 For her second off-duty look, Charlotte opted for a tonal colour palette, wearing a suede popper skirt and a monochrome fringed jumper with the same Shadow Original trainers. We this look for its variation of textures, with the suede of the shoes, cross-body bag and skirt contrasting with the fringing and knit of the jumper. Originally designed as a running trainer, Charlotte's look perfectly encapsulate the sports luxe trend while also demonstrating the versatility of trainers, particularly in monochrome palettes.