Weekly Wanderlust is AllSole's summer-long series of interviews with our favourite travel bloggers. From unique travelling tales to tips on where to explore next and what to take with you, Weekly Wanderlust is a hub of discussion designed to intrigue and inspire you on to your next adventure.
Last week we spoke to Alice Tate of Flash Anthology about her trip to Peru, the essential travel mixtape and a new obsession with cassava fries. This week we are excited to catch up with JP Salva, known to his several thousand followers as @BorderJunkie, to discuss his globetrotting adventures. Hailing from the warm shores of Puerto Rico, JP has covered six of seven of the world's continents and explored places as far-flung as Zanzibar off the coast of Tanzania to Okinawa Island in the East China Sea. JP has captured his journey on Instagram with some spectacular photography that has seen him acquire a fanbase of more than 35,000 followers on Instagram alone.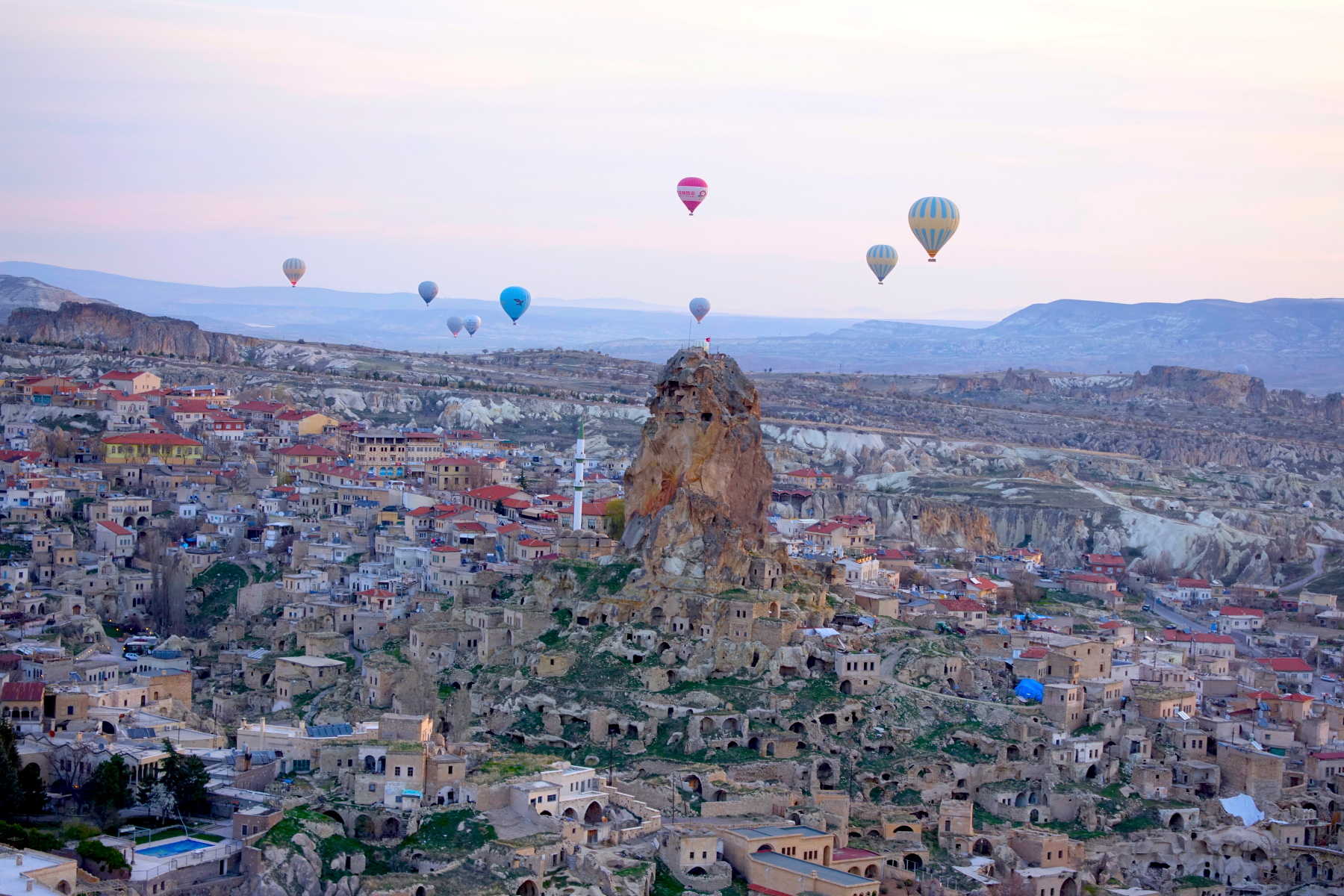 Question:

What has been your most memorable travel destination and why?

Answer:

I think that would have to be Mount Everest Basecamp in Nepal. I felt a huge sense of accomplishment after a gruelling two week hike through the Himalayas.

Question:

If you could live anywhere in the world, where would it be and why?

Answer:

It would probably be Barcelona. Why? In one word: Tapas. Also, it's the coolest city in Europe in my opinion.

Question:

What are three key objects you could not do without while travelling?

Answer:

Firstly my iPhone, which pretty much contains most of my life. With travelling all over the globe, the iPhone's GPS is invaluable and I use it with an app called Maps.me which allows me to pinpoint my travels without ever requiring the internet.

Second would be my camera. I use a first generation Sony RX100 which isn't too heavy like a DSLR camera but still takes phenomenal photographs. My camera is essential as I document my travels on my Instagram account, BorderJunkie.

Last but not least would be my passport—for obvious reasons!

Weekly Wanderlust is AllSole's summer-long interview series with our favourite travel bloggers. This week we catch up with Matthew Pike, the man behind popular menswear and lifestyle blog Buckets & Spades. We chat to Mat about his travels in Japan, travel essentials and surreal experiences abroad.

Question:

If you could only listen to one album during your next trip, what would it be?

Answer:

The Beatles – Greatest Hits. I am a huge Beatles fan; they have such a fantastic, rich back catalogue full of classics. While I was in the UK visiting London I made a diversion to visit Liverpool mainly because of the Beatles. I enjoyed the city a lot; for one it was a lot cheaper than London—which killed my bank balance—but I also found the people there slightly warmer and more welcoming.

Question:

What was the tastiest/strangest food you have tried while abroad? Are there any foods you can no longer eat at home because you've tasted it in its native country?

Answer:

One food I've tried during my travels that you probably wouldn't find in your local supermarket would be balut. I ate balut during my time in the Philippines and it is basically a developing bird embryo which is typically boiled and eaten from its shell. It is a common food in that part of the world and was a popular street food among locals.

One food I can never eat when I'm back home now is cheese thanks to my time in the Netherlands and France.

Question:

What is your perfect book or magazine for travelling?

Answer:

I can enjoy anything other than The Lonely Planet.

Question:

How do you feel your travels informed your life?

Answer:

It has allowed me to speak nine languages on varying levels of fluency. (Spanish, Filipino, Hebrew, Japanese, Arabic, Russian, Italian, Polish, and Portuguese, if you were wondering!)

Weekly Wanderlust is AllSole's summer-long series of interviews with some of our favourite travel bloggers. This week we chat to Sophee Smiles about her year-long adventure from Singapore to London, including travel tips, anecdotes and... frog porridge!

Question:

What is the perfect bag for travelling?

Answer:

The Osprey Porter 46. It is made from a sturdy material and includes lots of different sections that are great for storing different parts of your wardrobe while on the road. It's also very light which is great for getting about without putting too much strain on your shoulders.

Question:

You can only take one pair of shoes in your hand luggage; what are the one pair of shoes you cannot do without while travelling?

Answer:

My Puma flip flops.

Question:

What has been the funniest word/expression/language you have encountered during your travels?

Answer:

The funniest sounding language to me is Finish (Kiitos = Thank you).

Thank you to JP for taking part in Weekly Wanderlust. You can discover his latest globetrotting adventures on his Instagram account, @BorderJunkie, or on his blog.